After the fruit is washed, if it is not drained, the water may lose the the taste and accelerate the oxidation rate of the fruit.
Recommend a Japanese-style fruit and vegetable drain box, a combination of drain basket and fresh-keeping box, from the brand "USAMI".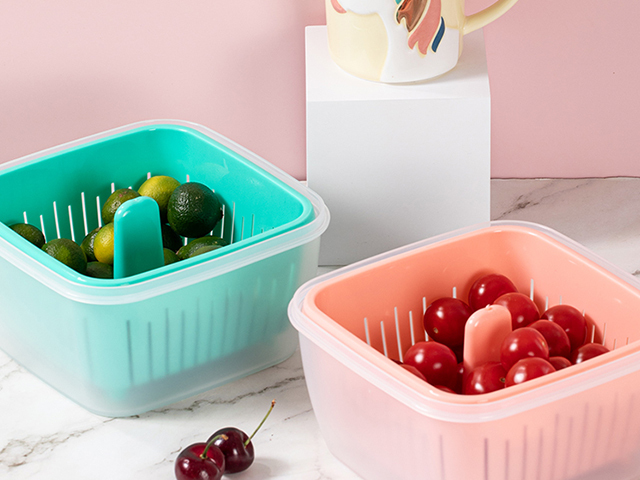 It is made of PP material, which meets food-grade standards, so it can be safely contacted with food.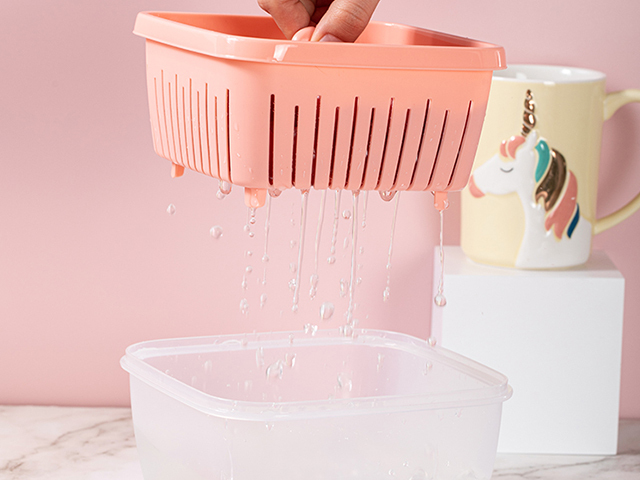 Creative double-layer design, the upper layer can leak water through holes, and the lower layer can store water.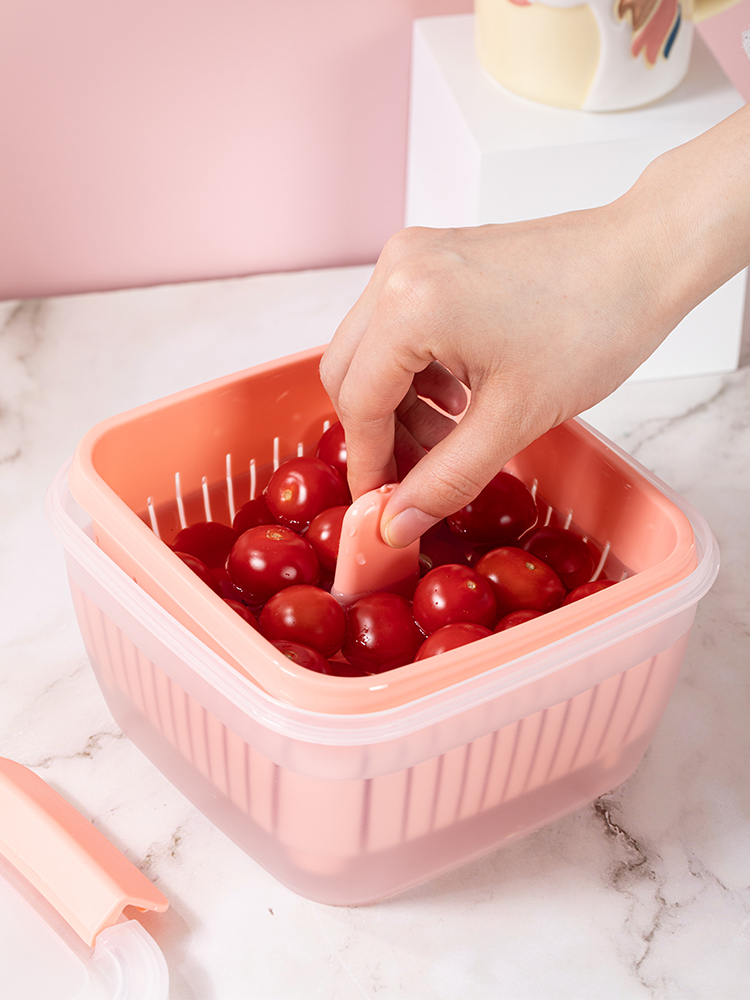 Raised the handle to drain water, which saves time and effort, specially designed for lazy people.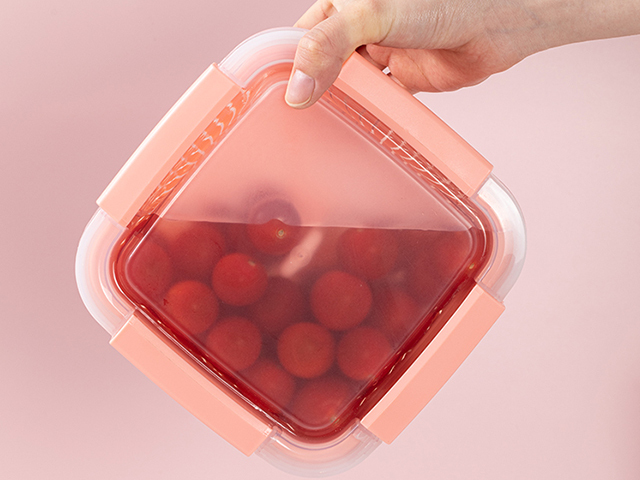 Great sealing performance, four-sided locking prevents the loss of fruit flavor, and can reduce food oxidation and corrosion.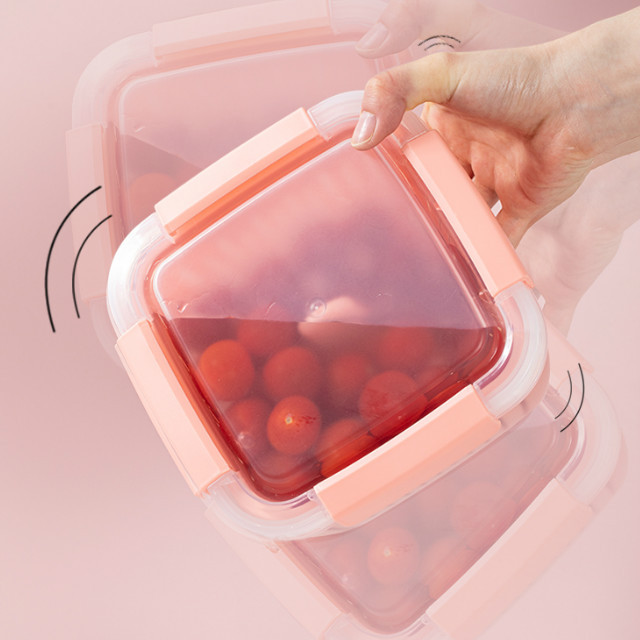 Tips: Shake the fruit easily when washing the fruit, it will drain immediately after washing.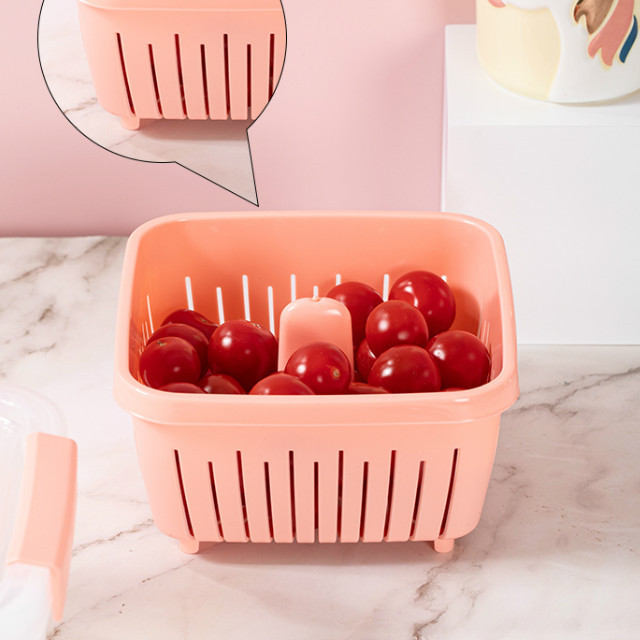 The heightened stand design of the drain layer can prevent food from contacting the countertop, making it cleaner and more hygienic.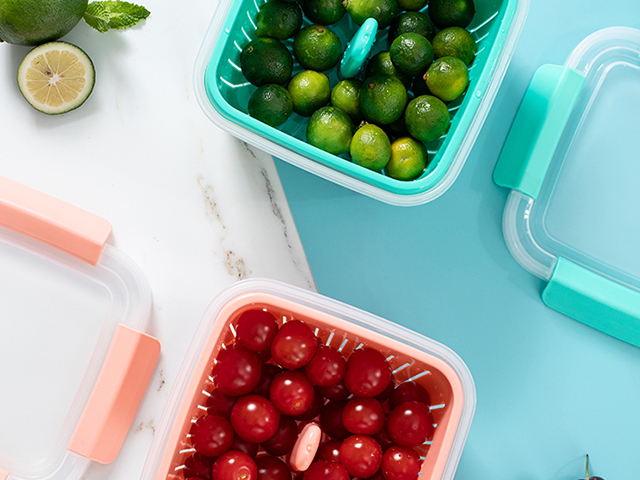 Looks fresh, simple and fashionable.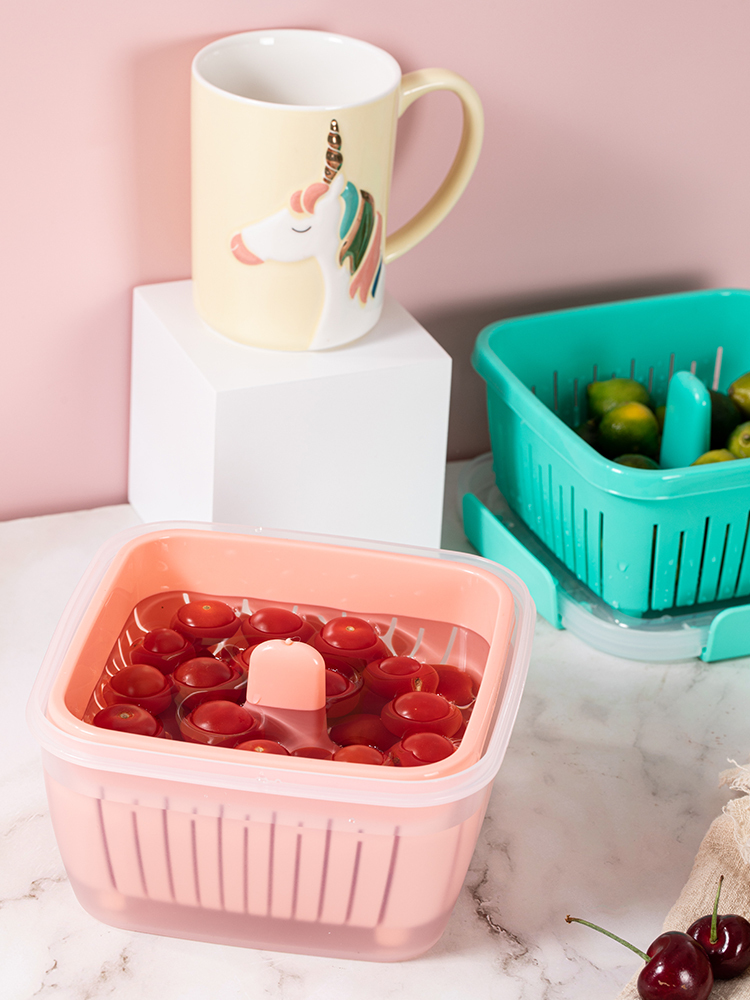 With this "good helper" for fruit and vegetable cleaning, lazy people will fall in love with fruit in the future!
Product Specification
Brand name:
USAMI
---
Product size:
17.4cm x 17.4cm x 9.7cm
---
Volume:
1.5 L
---
Material:
PP, Silicone
---
Product weight:
0.2kg
---
Features:
Portable drain basket and food preservation box 2 in 1, Wash & drain, easy to shake
---