I believe everyone will encounter such small troubles in life.
Shoes have been worn for a long time, become dark yellow or dirty, cleaning is troublesome and time-consuming.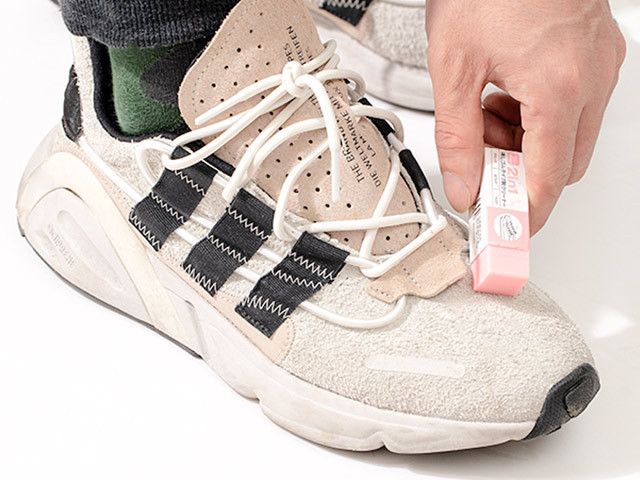 Recommend the portable 2-in-1 shoe cleaning eraser, whether it is canvas or suede, it can clean the shoes with double effect.
It's  from the brand "Worldlife". It is very simple to use, anytime, anywhere, wipe it when it is dirty.
Using the principle of physical decontamination, one wipe will be white, to solve your little troubles.
The double head is designed to clean the uppers of different materials, combining two into one.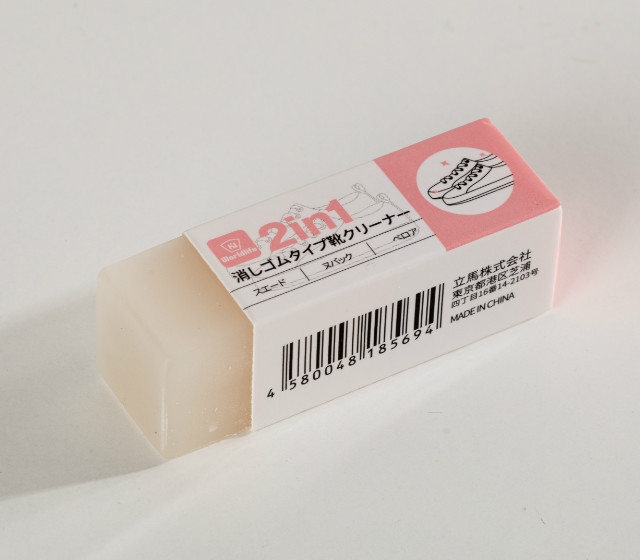 White rubber is mainly for canvas, ordinary leather, and the surrounding rubber parts.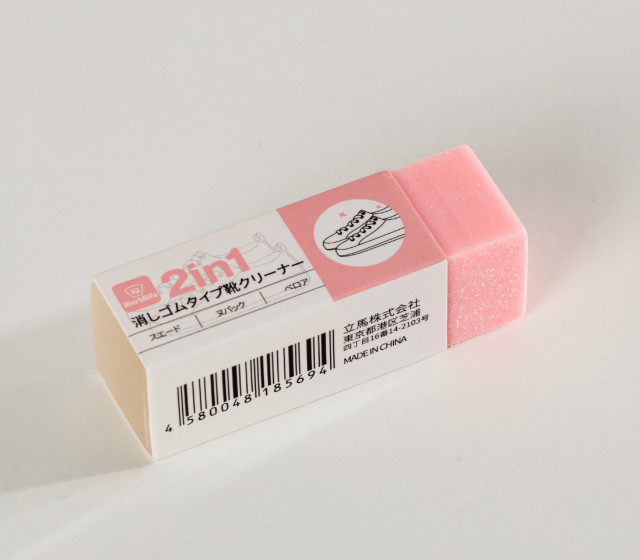 The pink rubber is mainly aimed at suede.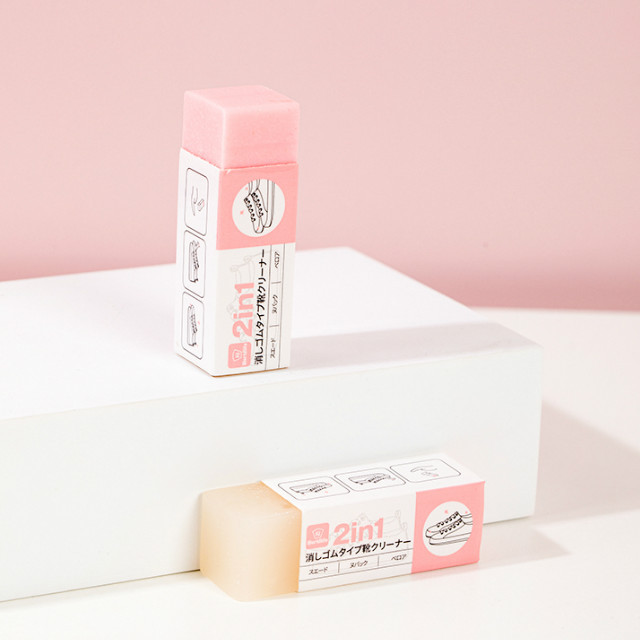 This shoe eraser is water-free dry cleaning, neutral wash, does not damage the shoes, and deep cleaning.
Small and easy to carry, it can be put in a bag or pocket, and you can take it with you.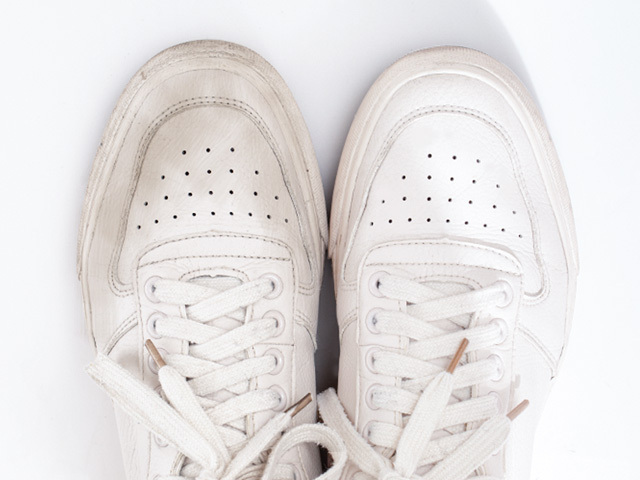 Canvas material is suitable for wiping the white part, before and after use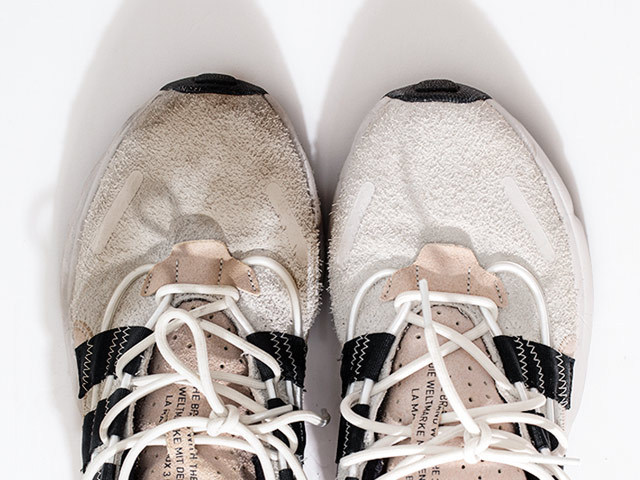 Suede fur is suitable for wiping the pink part, contrast before and after use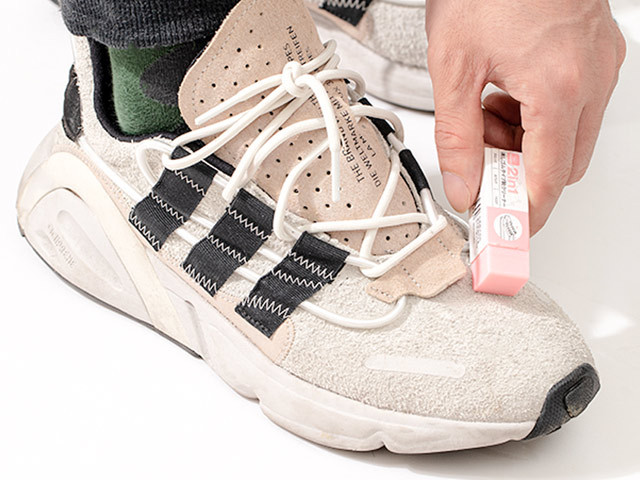 It is quick and convenient to use, just rub the stain on the upper until the it is clean.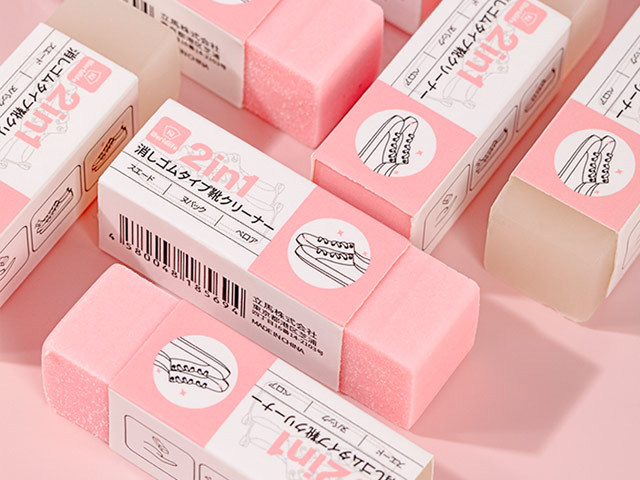 This eraser is a little helper in life, buy it early and it is practical to solve small problems!
Product Specification
Brand:
Worldlife
---
Product size:
7.5cm × 2.5cm × 1.5cm
---
Product weight:
26g
---
Material:
TPE, abrasive
---
How it works:
Rub the stain on the upper until the upper is clean.
The white part is aimed at canvas, ordinary leather and the surrounding rubber part
the pink part is aimed at the suede of the leather upper
---
Features:
Easy to use, clean whenever you go, small & portable, water-free cleaning
---