Long period staying in the aircon room, many people's mouths will be so dry that they can't help tearing them with their hands, and their mouths will rot within minutes.
In addition to uncomfortable, chapped lips, deepened lip lines, and dull lip color, it will instantly looking to be 10 years older.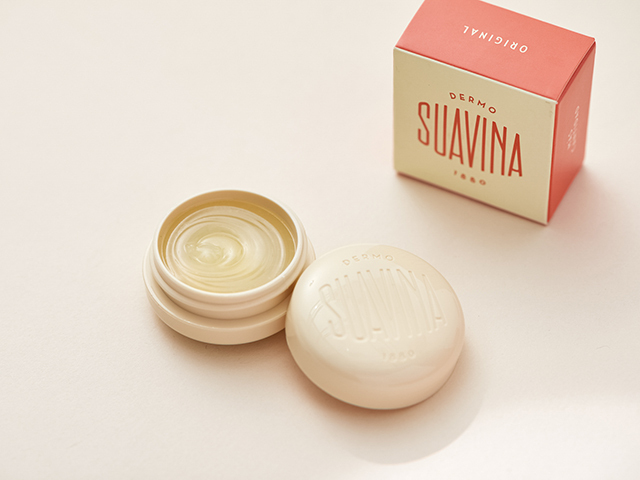 Dermo Suavina Lip Balm 10ml
The lip balm I shared with you today is the one that I have used so far that is super safe. It has a strong repairing ability and the effect of diminishing fine lines is obvious.
No matter how dry the lips are, after applying a thick coating, gently scrape them with a cotton swab, and the dead skin will immediately fall off and become soft and delicate.
Apply one or two times a day to keep your lips moisturized and shiny (not heavy "lard lips") and super soft.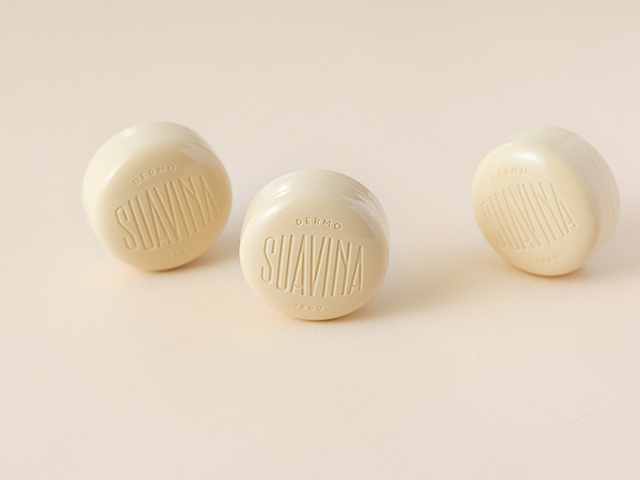 It has a particularly cute name, "Macaron Lip Balm", from Dermo Suavina, a century-old brand specializing in lipsticks in Spain.
One thing this brand has been doing for nearly 140 years since its establishment in 1880 is to study various lip problems and find solutions.
Intensive nourishment, fundamentally prevent keratin peeling, pigmentation, diminish and prevent dry lines, and keep lips healthy.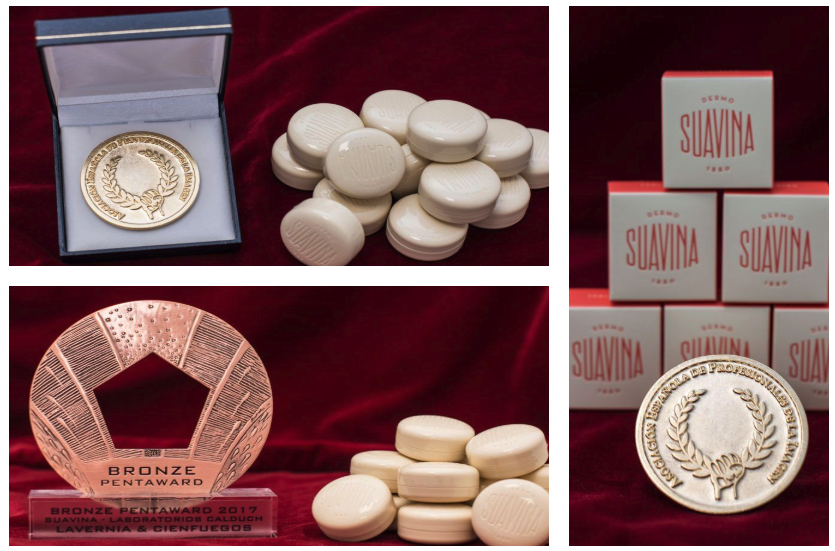 the Spanish association of professionals of the image
In Spain, Suavina is already part of the lives of the locals and exists in the memory of generations. Every household  will keep a few cans, which are used from childhood to old.
It was also selected as a "featured representative" by the Spanish Image Professional Association, awarded a gold medal, and is world-renowned.
It is often seen in Spanish history and art exhibitions, and it is also printed on commemorative T-shirts and gift boxes.
When traveling, many people will take it as a gift to family and friends. It is very popular.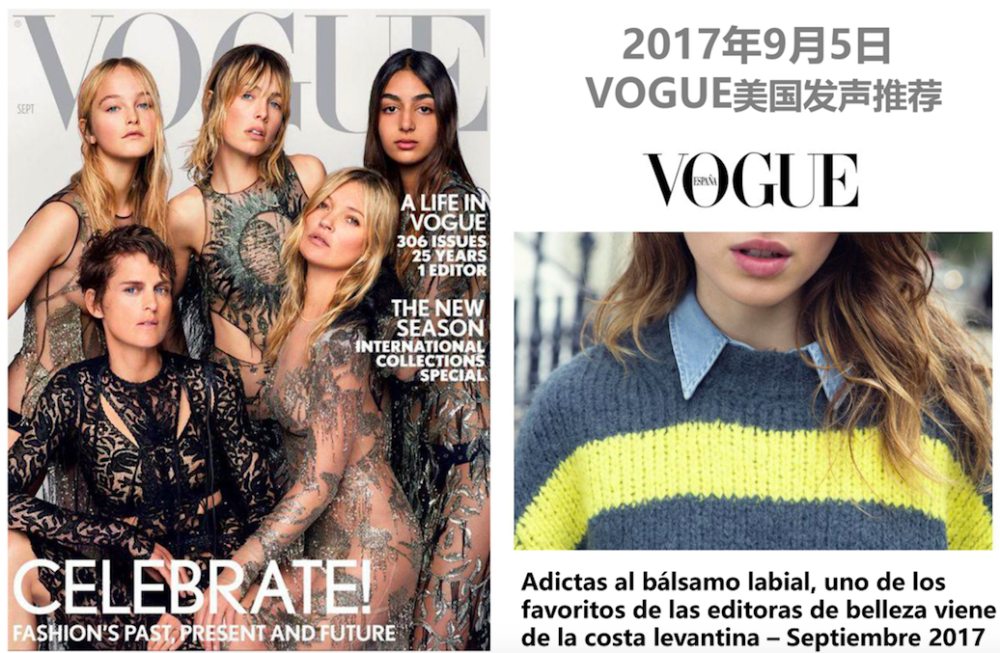 In September 2017, it was also voted as one of the most popular lipsticks by the beauty editors of the internationally renowned fashion magazine "VOGUE".
Even the international actress Li Bingbing and the well-known Korean beauty blogger Pony are full of praise for it.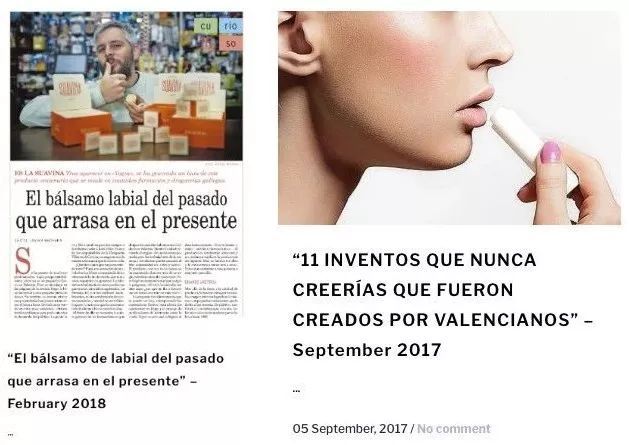 Left: The title is "Lip Balm that has swept the past and the present"
Right: The title is "11 inventions that the people of Valencia will never believe in"
After a hundred years, there has been almost no advertising, but it can still gain the upper hand in the modern beauty care industry, relying on solid efficacy and reputation. It is no wonder that the media will call it "the lip balm that has swept the past and the present" and "one of the 11 inventions that the people of Valencia will never believe."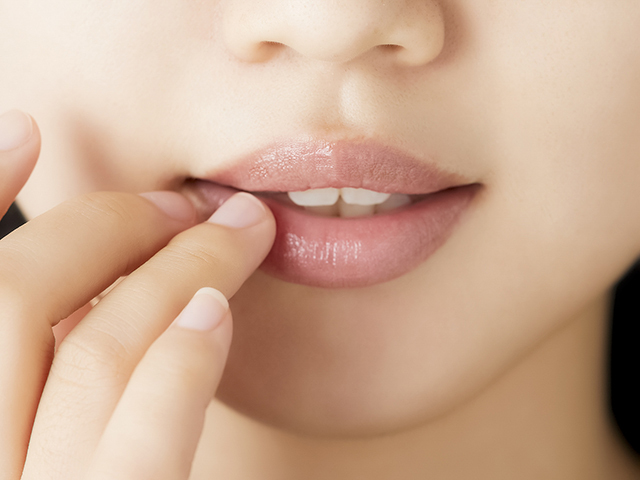 The composition of the lipstick is based on 100% natural plant essential oils. The paste will be a bit thick and feel cool when applied, but it does not have any heavy greasy feeling. It is very light.
It is not the kind of instant and short-term hydration, but continuous and gradual moisturizing and softening.
Use it as a primer before applying lipstick, there will be a layer of natural luster and bright.
(The model colleague's lips were very dry at first, and there were small dander. Just after applying it, the dead skin fell off when he touched it with his hand. It was amazing.)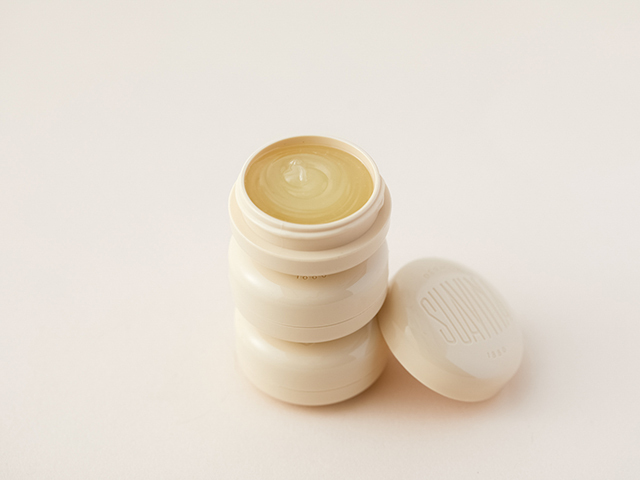 Apply a thick layer on the mouth before going to bed. When used as a lip mask, the effect is super good, and the lips will not dry at all when I wake up the next day.
After using it for a period of time, the dead skin on my mouth disappeared, and the skin on my lips became very soft.
When the weather is cold, if the lips are chapped and bleeding, it is super suitable for emergency treatment. You can really feel that the cracks are improving, and it is not uncomfortable when you laugh and talk. It is highly recommended.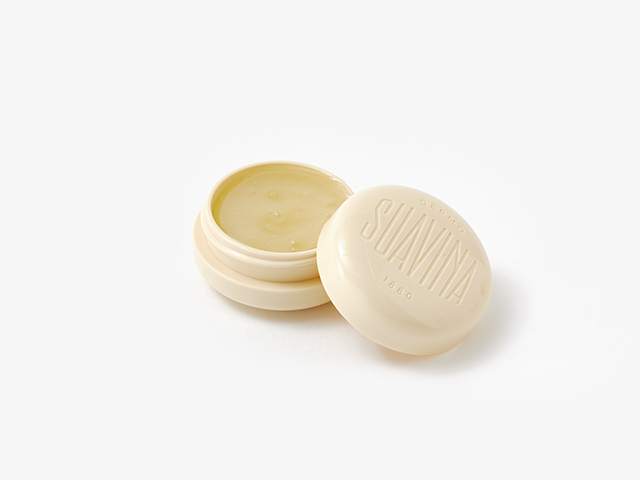 It does not contain preservatives, emulsifiers, pigments and other chemical ingredients, and purely uses plant active substances to ensure the lip care effect.
It is mild and not irritating, so pregnant women and children can use it with confidence. (For super sensitive muscles, it is recommended to do a test behind the ear.)

Suavina is a brand based on plant essential oils. The embryonic form of lip balm was born in an agricultural town rich in citrus in Spain.
Local residents work in the field all year round, and their lip skin is exposed to the heat and cold wind, and itchy all year round.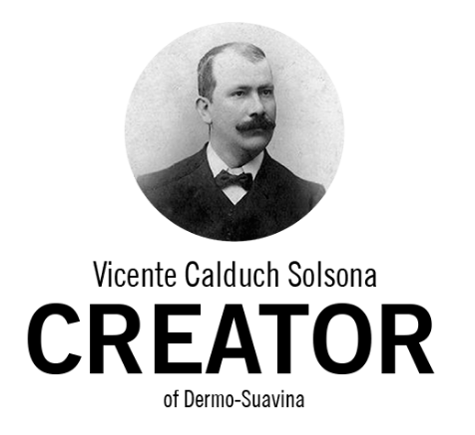 The founder of the brand, Vicente Calduch Solsona, comes from a medical family. He runs a family shop in a small town, studies ancient European plant recipes, and explores the magical beauty effects of a variety of natural creatures.
He specially developed a special skin care ointment to improve the skin problems of residents.
Because the moisturizing and repairing effect is very good, even the residents of nearby villages rushed to buy it, and the supply was in short supply.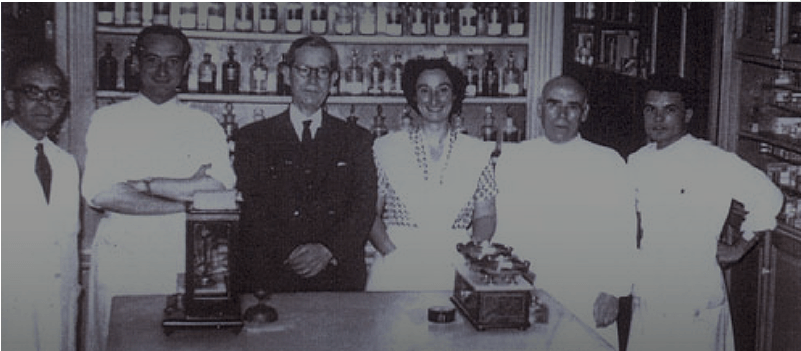 The plant essential oil extraction laboratory at that time
In 1909, Vicente already owned 3 shops and established an experimental organization to continuously improve ancient recipes scientifically.
In 1916, the brand was officially renamed "Dermo-Suavina", and a new and more powerful lip balm was launched.

The appearance design has evolved from the original small wooden box and metal box to the current environmentally friendly small box, which is more concise and atmospheric, and retains the historical charm.
In 2017, he won The Dieline Design Award and Pentawards Beauty Image Design Award.
There is a particularly interesting phenomenon. In some areas such as the United States, Canada, Sweden, Suavina lip balm has appeared in antique shops and sold as handicrafts.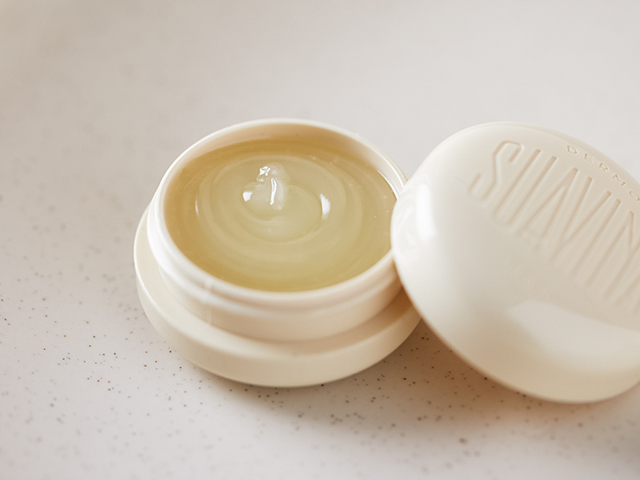 Although the packaging is different, the formula of the lipstick remains the same.
The brand has cooperated and exchanged with many European botanical gardens. It selects high-quality citrus, mint and lemon as raw materials, and obtains natural plant essential oils through special ancient extraction technology, which is solid, rigorous, safe and reliable.

Citrus peel extract is very effective in the field of anti-oxidation, softening rough and old dead skin cells, and improving the dull lip color very powerfully;
Menthol prevents dry skin, repairs chapped and damaged skin, helps moisturize and moisturize ingredients penetrate deep into the skin, instead of staying on the surface.
You can also use it to relieve the redness and itching of the skin around your lips caused by constant blowing of your nose. The effect is fast and good.
Accompanied by a faint mint fragrance and orange fruit fragrance, refreshing.
(The brand has always kept secret the core ratio and extraction technology, and currently only the fifth-generation formula blender who is responsible for research and development knows.)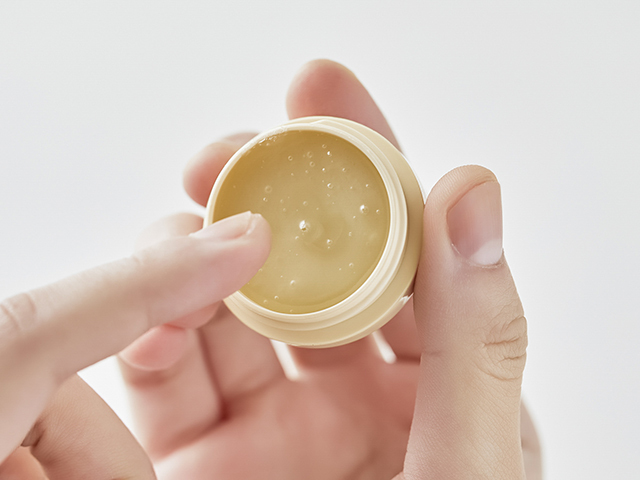 Lemon essential oil brightens the complexion from the inside out, replenishes and locks in moisture for a long time, diminishes fine lines and increases elasticity.
With skin-raising grade geraniol, it makes the lip skin more healthy and stable, like a powerful "protective cover" to resist the "invasion" of harmful substances from the outside world.
Since the weather has turned cold, I wear lipstick all the year round, so I put it on all night and night, so I feel relieved.
The dosage is very low, and every time you dig a little, you can apply the lips completely without distressing at all.
Note: Because it is 100% natural plant essential oil, the paste will change with the temperature, and small bubbles will appear, which will not affect the use effect.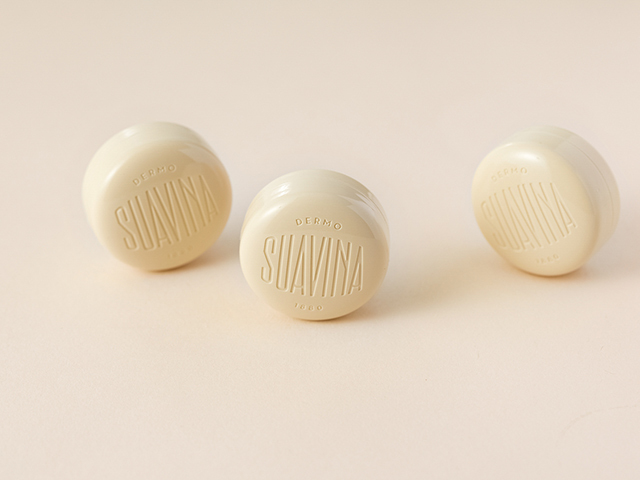 A small tin, retro and cute, easy to carry, you can apply it several times a day.
It is available in two sizes: 1 box and 2 boxes. You can prepare a few more cans and give them to family and friends.
Product packaging diagram
Tips:
If the paste becomes uneven under the influence of high temperature, you can put it in hot water and let it stand for 10-15 minutes.
After the paste has melted, face up, tap a few lightly on the table top, and then put it in the refrigerator and wait for it to solidify. The paste will return to level.
The State Food and Drug Administration reminds you: Please correctly understand the efficacy of cosmetics, cosmetics can not replace drugs, can not treat skin diseases and other diseases.
Product Specification
Product size:
---
Weight:
10ml
---
Brand:
---
Ingredient:
Menthol, citrus peel extract, lemon essential oil, geraniol, petrolatum, natural plant essence, limonene, citronellol, linalool, geraniol, citral, benzyl alcohol
---
Origin:
Spain
---
Effect:
Moisturize and repair, lighten lip texture, improve rough skin
---
Suitable for skin type:
All skin types
---
Instruction:
Apply a thin primer, apply thickly before going to bed
---
Is it available for pregnant women and children:
Yes
---
Shelf life:
5 years
---
Shelf life after opening:
1 year
---