Experts point out that under mild weather conditions, adults should drink at least 7 to 8 glasses of water a day, which is about 1500mL-1700mL.
Especially after the hot weather and after exercise, we must pay more attention to hydrating in time. Not only can it replenish the water lost with sweat, but it can also adjust the body's state and help the recovery of physical strength!
We all know that drinking water has many benefits, but busy work and fast-paced life often make us forget to drink water, or forget how many glasses are left after a few drinks.
In order to remind myself to drink water on time, my colleagues set a "drinking alarm clock" to remind himself!
But don't have to be so troublesome now! Today, I will recommend a bottle that can "remind" you to drink water-BOTTLED JOY Gallon Water Bottle.
There are 7 precise scales on the surface of the bottle that record the time and the amount of water consumed, and the remaining water amount can be clearly seen through the transparent bottle body.
The ordinary cups that we usually drink are usually 250mL-500mL.
Whether it is indoor fitness or outdoor sports, it can provide the human body with enough drinking water. It not only solves the problem of often "forgetting to drink water", but also solves the trouble of getting up frequently to refill water, which is really convenient and trouble-free!
There are 3 kinds of capacity options: 1500mL, 2500mL, 3780mL.
You can choose according to your personal preferences and habits. It is suitable for outdoor sports, travel, fitness, office and other scenarios.
When you are thirsty or tired, drink at any time. The feeling of sipping water is really cool!
There are many more thoughtful designs: light, anti-fall, watertight, and stylish, helping you to replenish moisture at any time. Many sports, fitness, outdoor talents at home and abroad, and even celebrity Karry Wang are using it!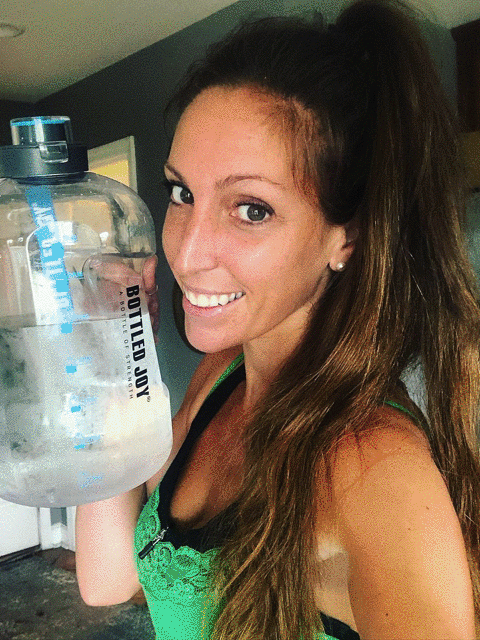 There is also an upsurge of "daily drinking water check-in" on a certain platform. All kinds of fruits and teas can be soaked in all kinds of drinks. It's so Instagrammable!
Can supervise yourself to drink enough water and record the good life, so that drinking water has a sense of ritual.
You can add ice cubes, lemon, cucumber, mint, tea bags, etc. to the bottle.
To be chill, icy, and fruity, put all the flavors you like at will, and all kinds of drinking methods are waiting for you to unlock!
I used to remind myself to drink 8 glasses of water every day, now with it, 1 bottle can easily get a day's water consumption!
For things that putting in mouth, safety is of course the first priority.
The PC material, which was once widely used in tableware, is prone to produce BPA (bisphenol A) after hydrolysis, and is gradually replaced by newer and safer materials.
Note: The data comes from "Research on the Determination of Bisphenol A Residues in Water by Fluorescence Method".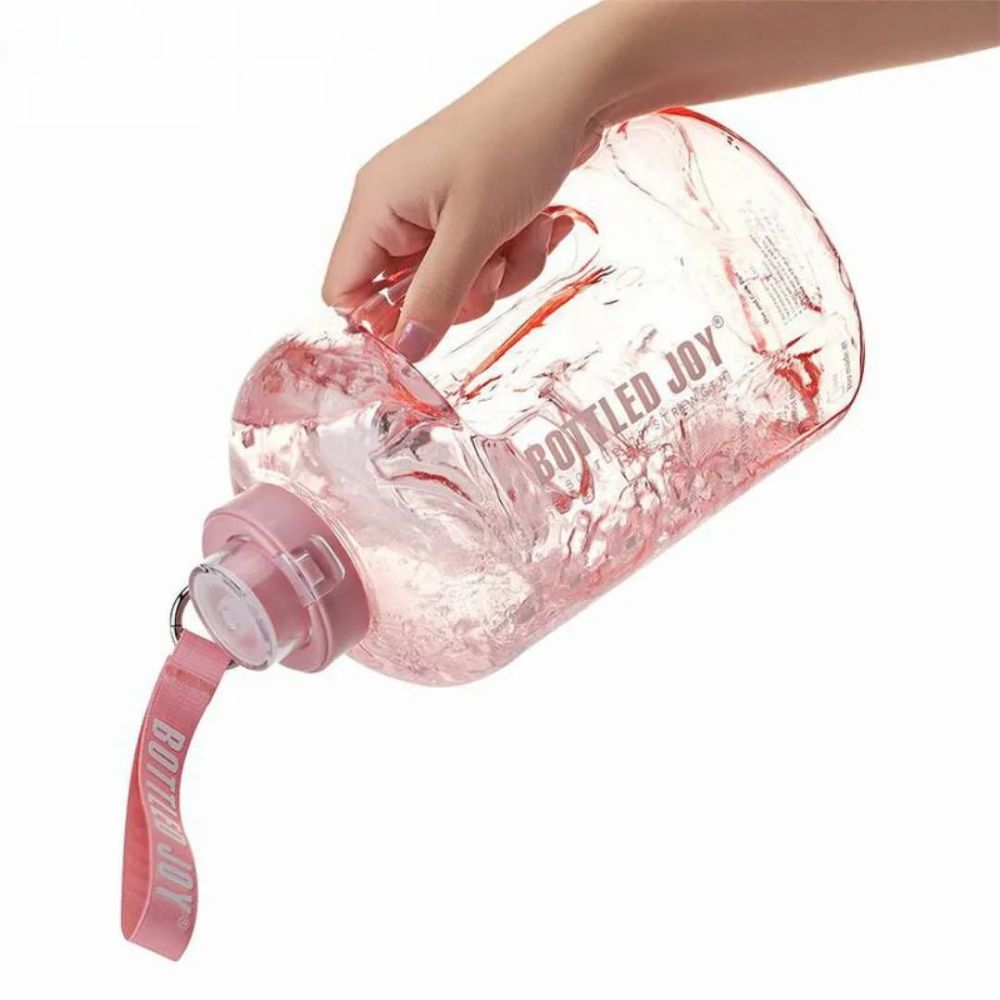 The body of this bottle is made of food-grade PETG, which meets FDA standards and does not contain BPA.
The body of the bottle is clear and transparent, and there is no unpleasant smell of inferior plastic in use.
Note: PETG material is suitable for water below 60 degrees Celsius, and Tritan material is suitable for water below 80 degrees Celsius.
The material of PETG has many advantages, it is very light, anti-drop and wear-resistant, properly maintained, and can be used for a long time.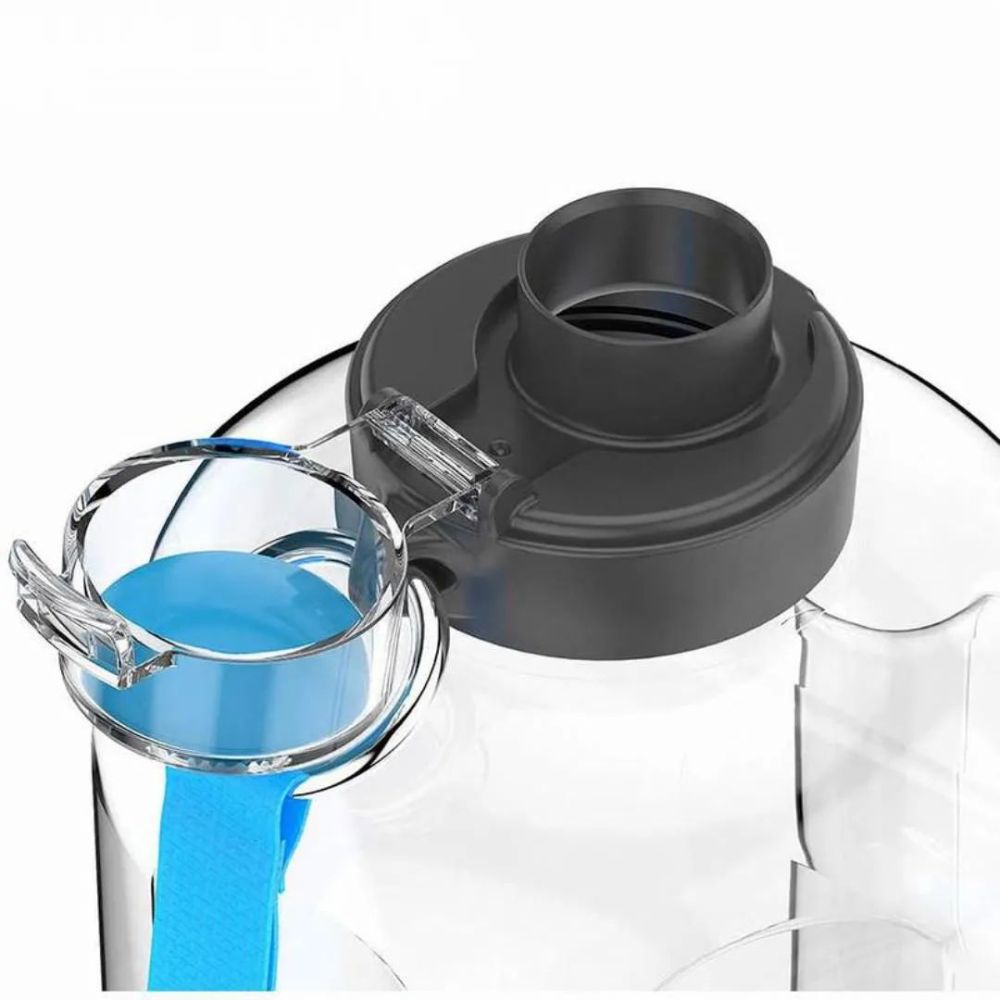 The mouth of the cup is round and smooth, the size is right, it is convenient to drink directly, and can prevent choking when drinking vigorously.
The lid and body of the cup can be disassembled separately.
There is also a silicone anti-leak pad inside the lid, which can effectively seal and prevent water leakage.
We tried it, no matter how it was shaken, jumped, or squeezed, it would not leak water or air.
You can safely put it in your bag or in the car when you go out.
The other small details are also designed very intimately. You don't need to twist the bottle cap, just tap it to open it instantly.
It is convenient to replenish water when exercising or driving.
The mouth of the bottle is round and more comfortable to drink, and the mouth of the large bottle is easier to clean!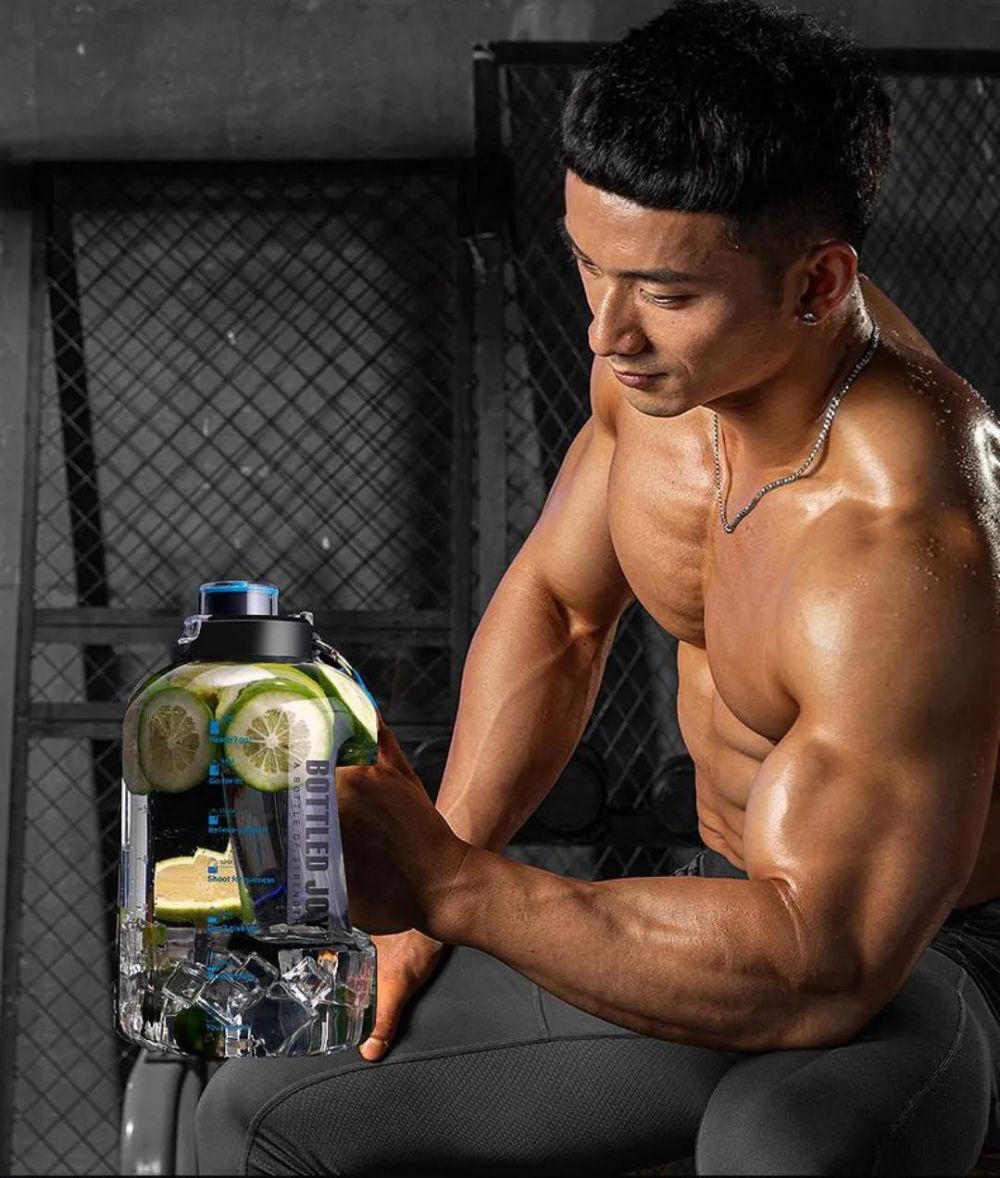 The handle is connected to the cup body, and the natural streamline is matched with a very clever angle, which makes it easy to carry it.
It has also been reinforced and load-bearing, and it can also be used as a small tool for sports and fitness professionals to exercise.
It also comes with a strong wrist strap, which is very light and comfortable to carry with one hand.
You can carry it wherever you go, and you can also go out with your bag on your back, freeing your hands, which is convenient!
A sponge cup brush is provided with the cup. Easy to clean, clean and hygienic.
There are 3 colors for everyone to choose: transparent, pink and black.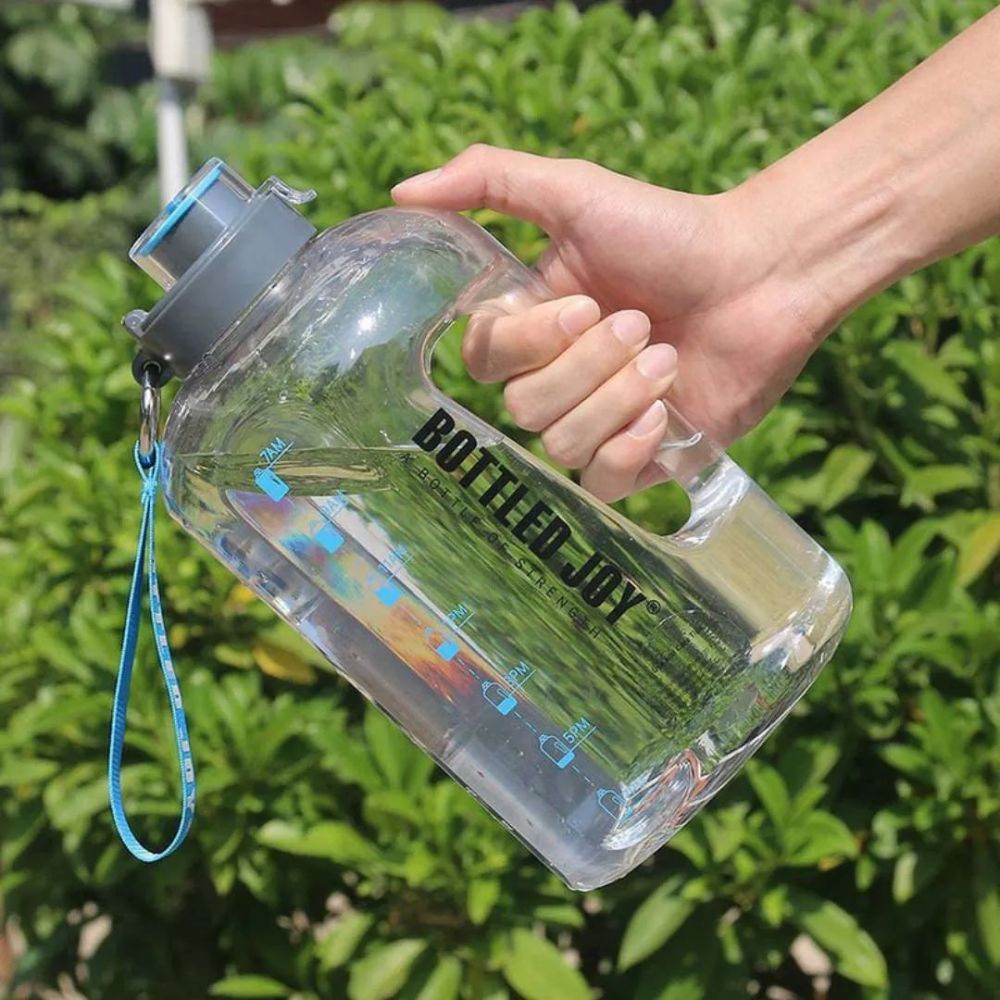 Transparent
Black color
Pink color