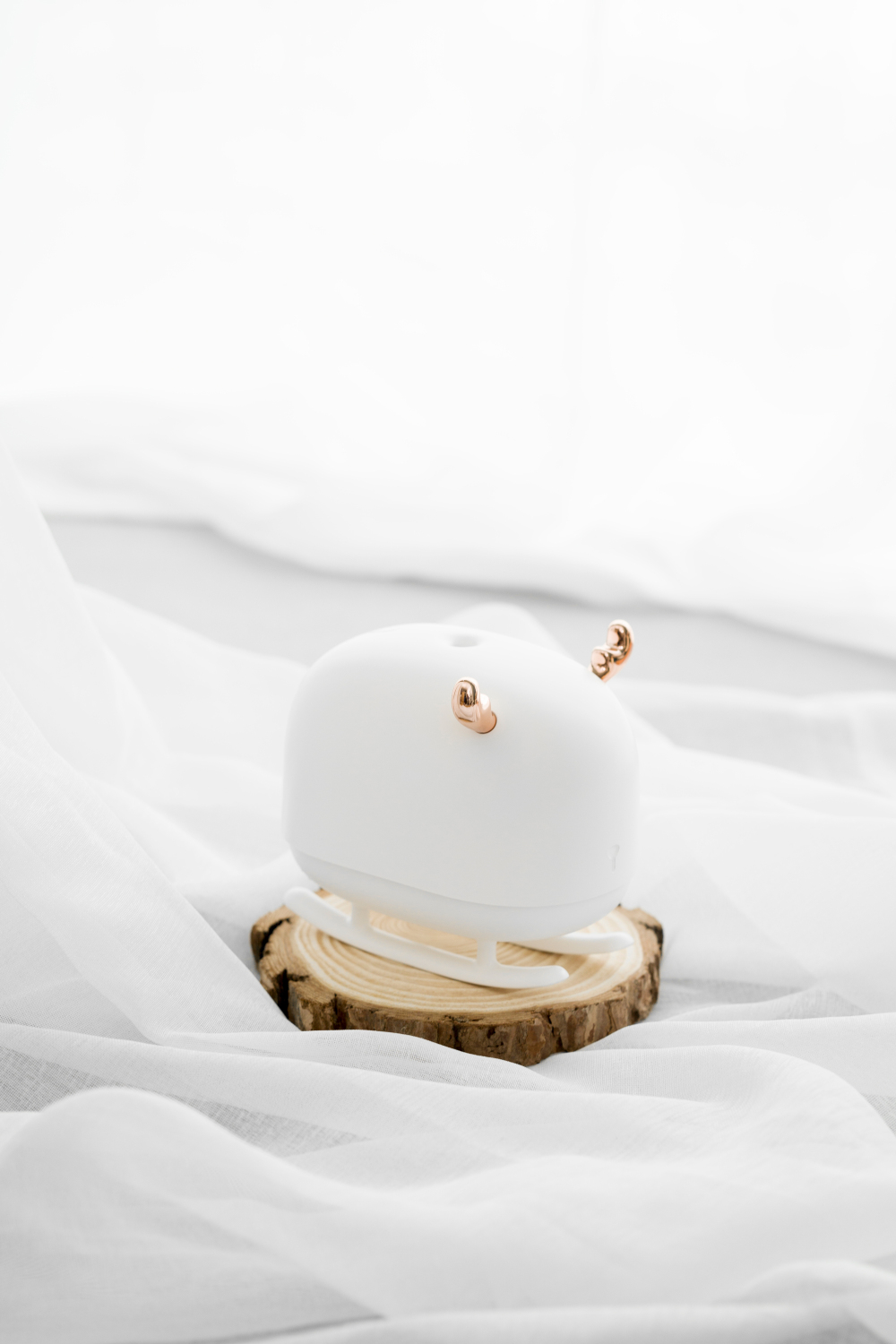 Today I recommend a cute humidifier with ambient light from the brand "Sothing".
Whether it is heating in winter or air conditioning in summer, it is easy to reduce the air humidity, causing problems such as dry skin and uncomfortable nose.
And this Cute sleigh deer humidifier can not only help you hydrate and moisturize, but also bring warm atmosphere lighting.
Cute sleigh deer shape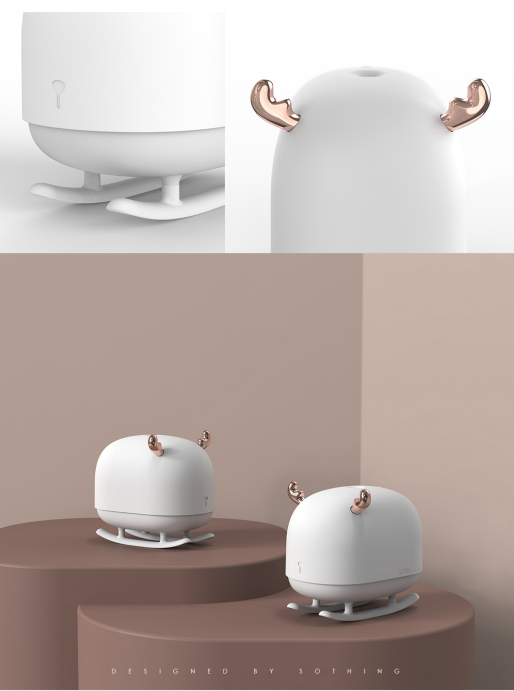 The humidifier is round and cute in design, with cute rose gold antlers, hollow nose and sleigh base and other details, just like Santa's reindeer, sneaking onto your desktop.
The material of the whole device is white frosted plastic, which is not only easy to clean but also feels comfortable. When you add water, the frosted cover with a certain resistance can also play a non-slip effect.
It is both a humidifier and an ambient light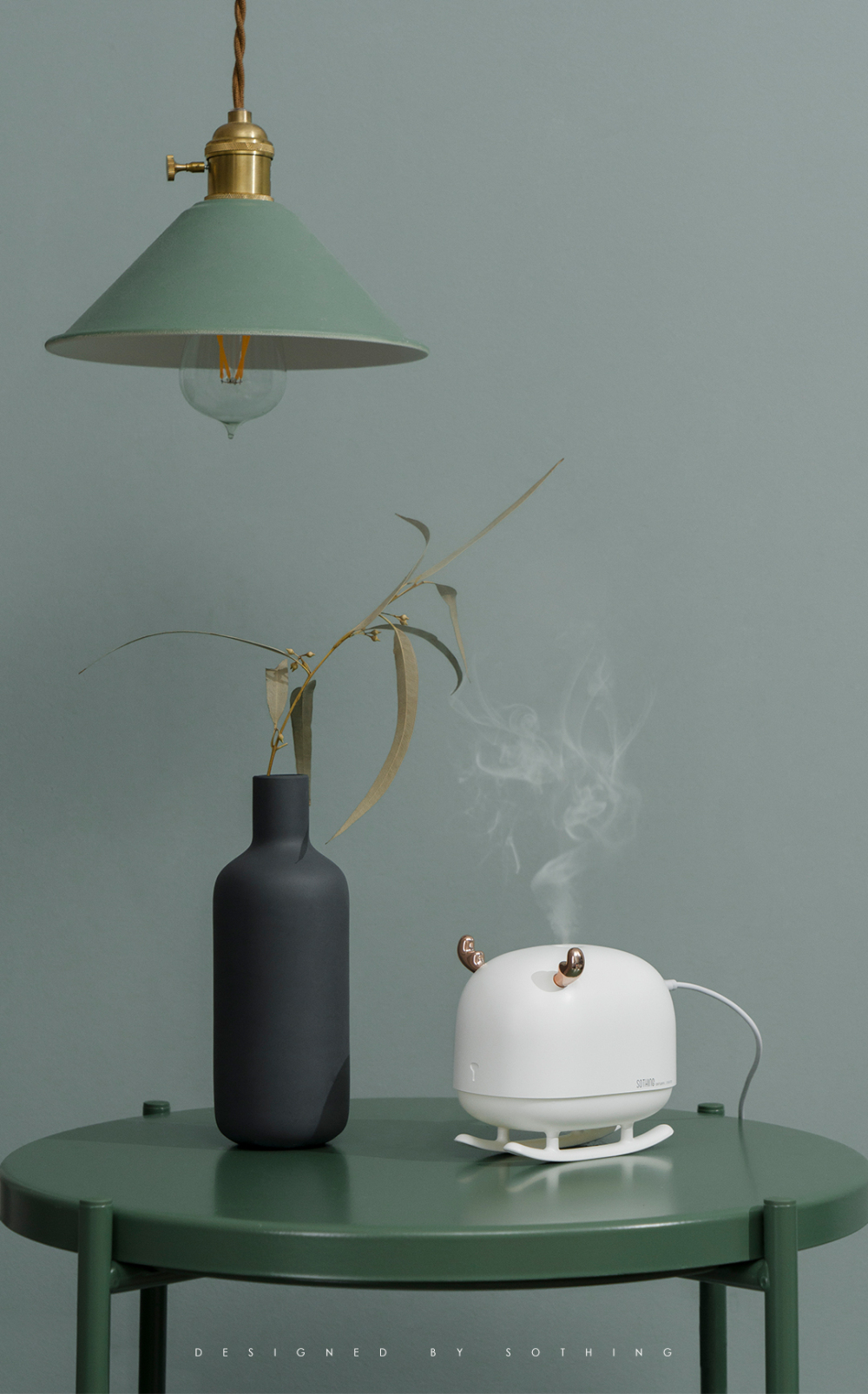 The ultrasonic atomization sheet of the sled deer humidifier can use high-frequency sound wave vibration to break the liquid water into nano-level water molecules, and allow them to diffuse into the air to achieve the effect of humidification and water replenishment.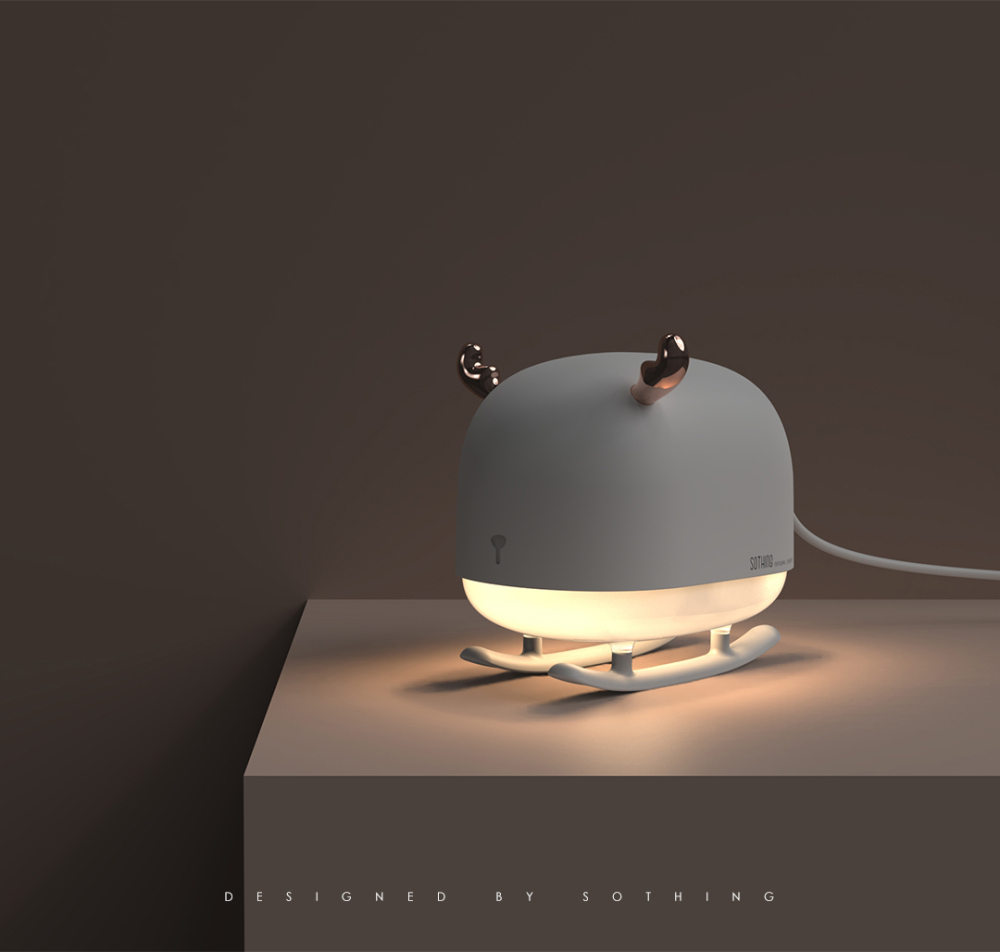 In addition, it also has built-in warm yellow ambient lighting, which is individually controlled by a switch.
Flick the switch and the deer's belly will light up!
In a slightly cold air-conditioned room, the warmth brought by this warm color lighting makes people very comfortable.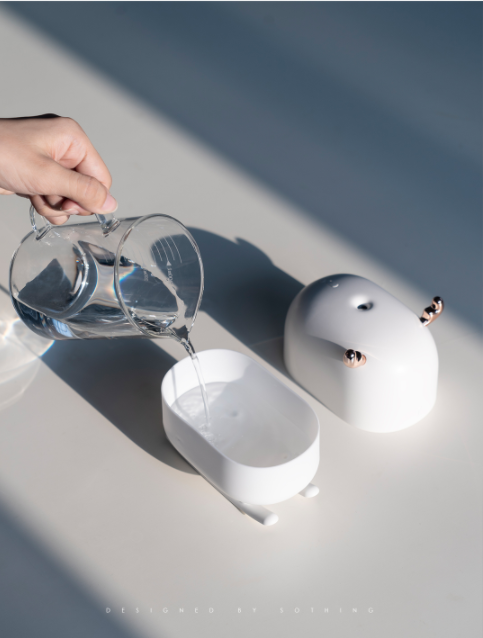 Remove the top cover and you can see the wide water filling port. Does not have to worry about spilling water on the table.
The volume of the sink is 260ml, which can meet the daily humidification needs and will not make you frequently run to collect water when you go to work.
It can also ensure the freshness of the water, and avoid the situation that the water has not been changed for a month when it is used at home, and the water has tasted when opened.
Humanized function settings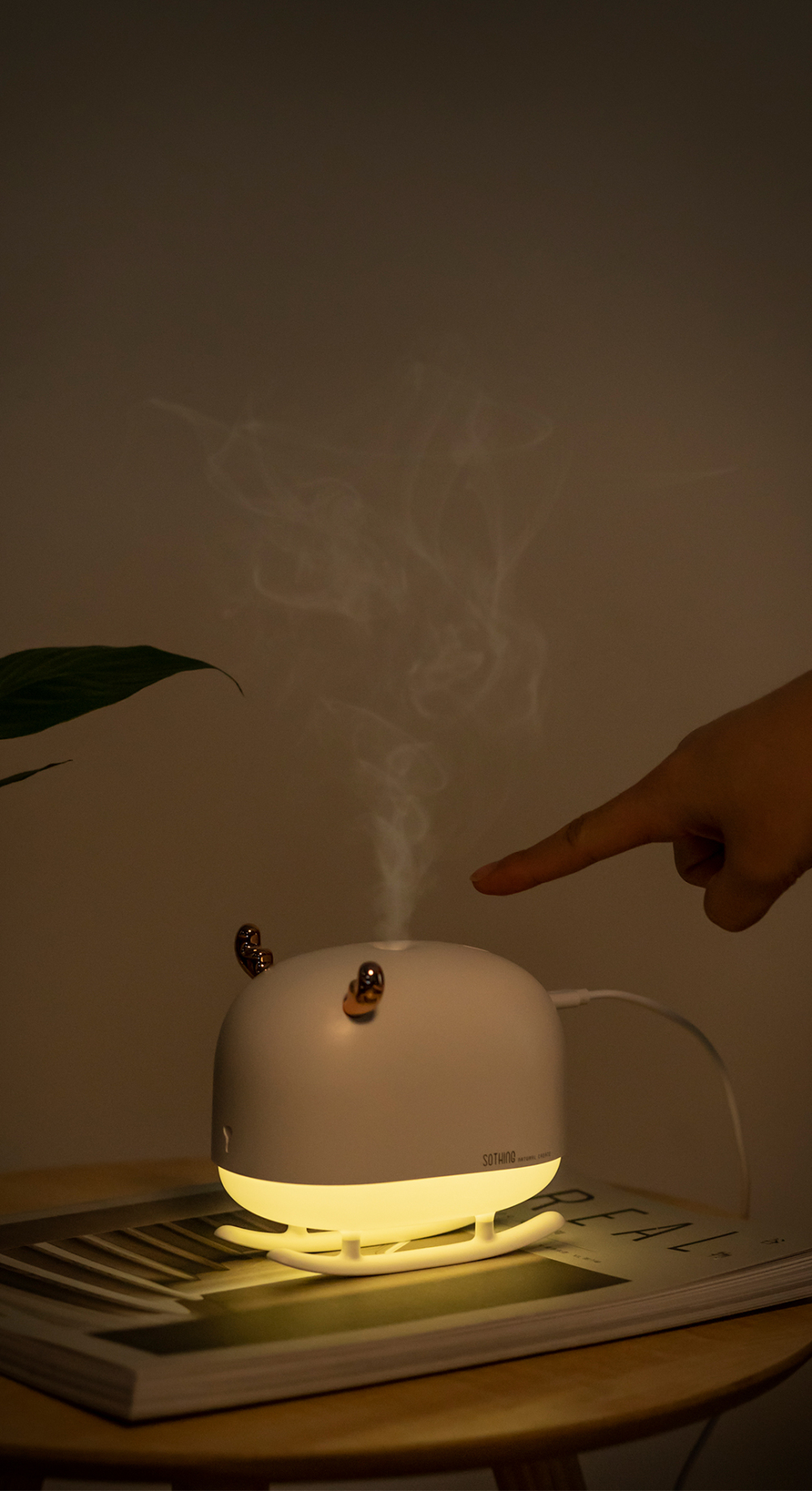 In addition to the wide tank opening and the humidification/lighting function that can be turned on and off separately, the sled deer humidifier also has two working modes: direct injection/intermittent.
One-key switch through the humidification switch to meet your humidification needs in different seasons and different environments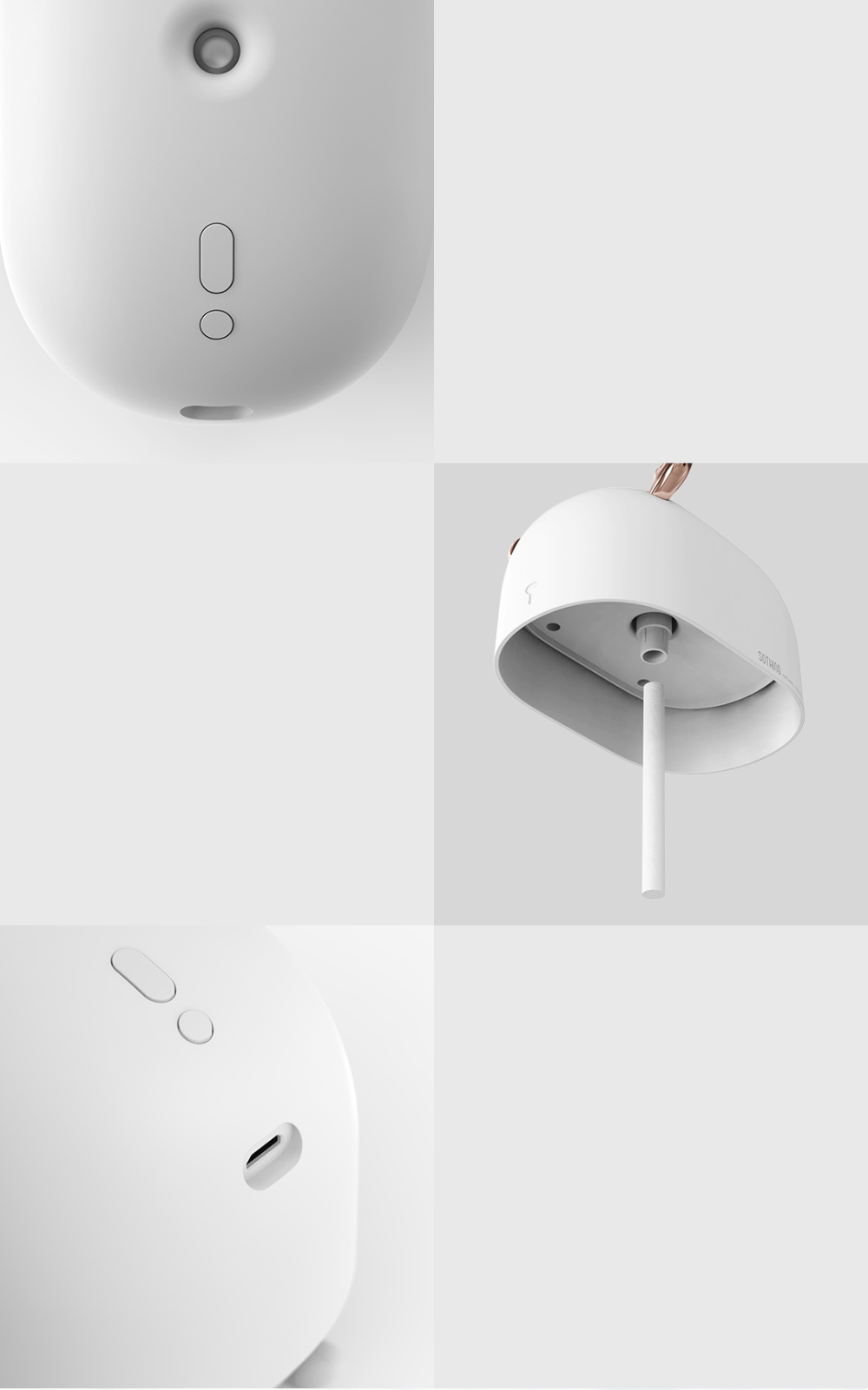 The humidifier uses a micro usb interface. In addition to the mobile phone charger, the USB interface on the computer and the power bank can also provide power for it.
The filter element is a replaceable design. A spare filter element is included in the package, which can be replaced every three months to avoid bacterial growth.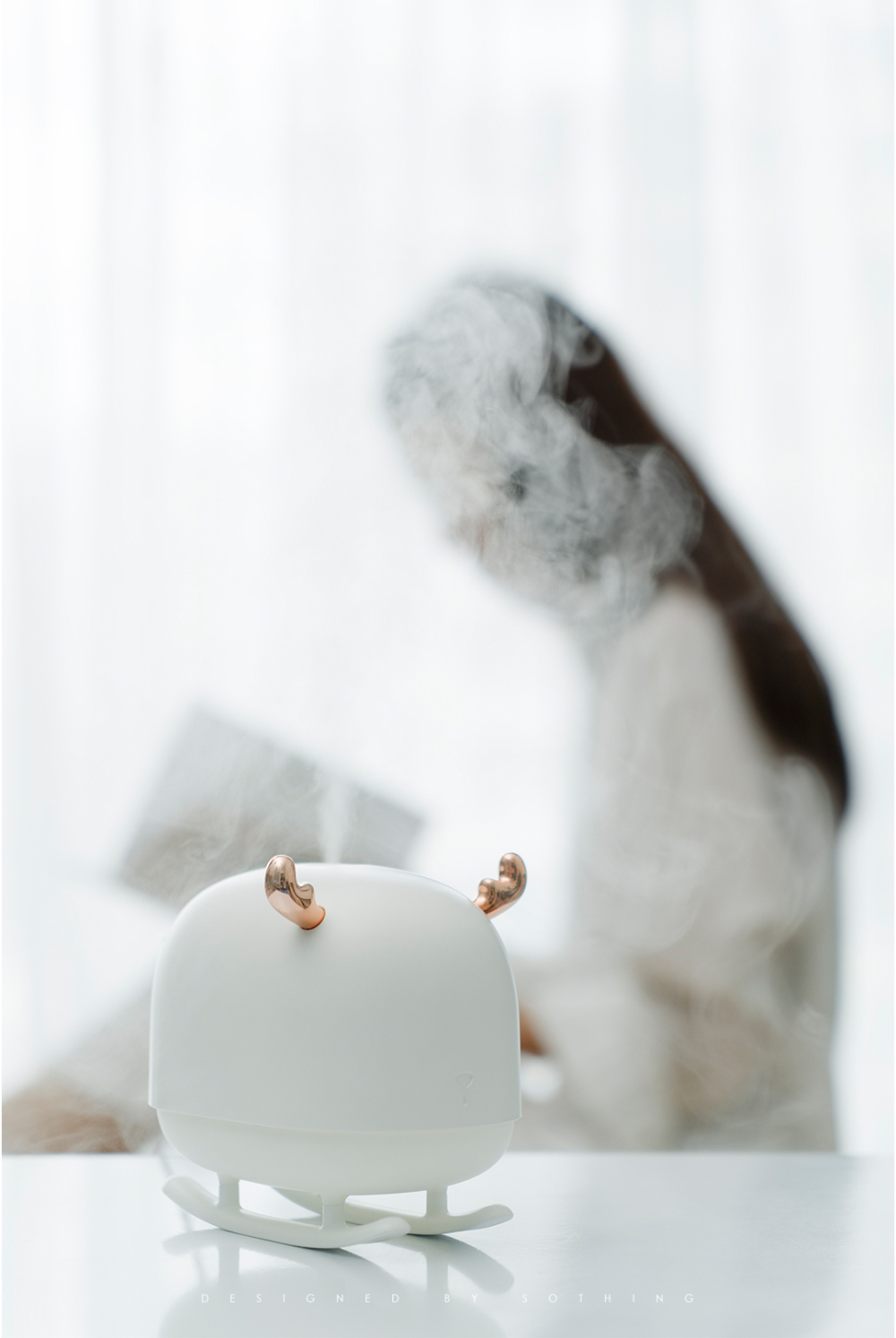 The humidifier covers an area a little smaller than that of the iPhone 11. Whether it's a desk or a coffee table, it can easily find a place for the deer.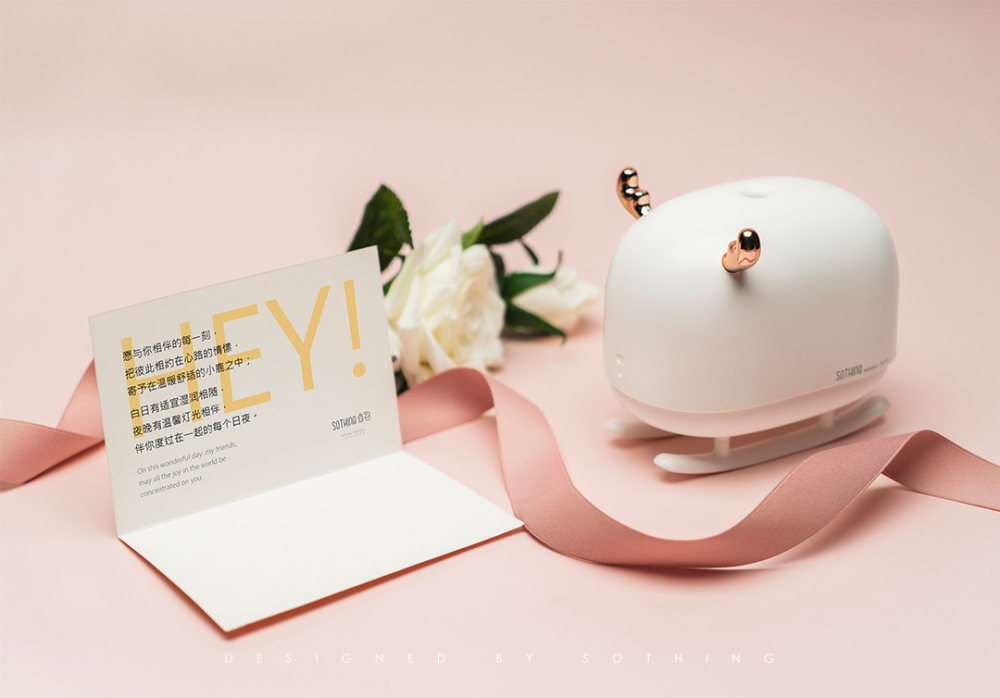 In addition to personal use, it can also be used as a lovely gift in the dry season to help you express your feelings~
Product Specification
Product size:
---
Weight:
150g
---
Material:
Plating+ABS+PP
---
Volume:
260ml
---
Input:
Micro USB
---