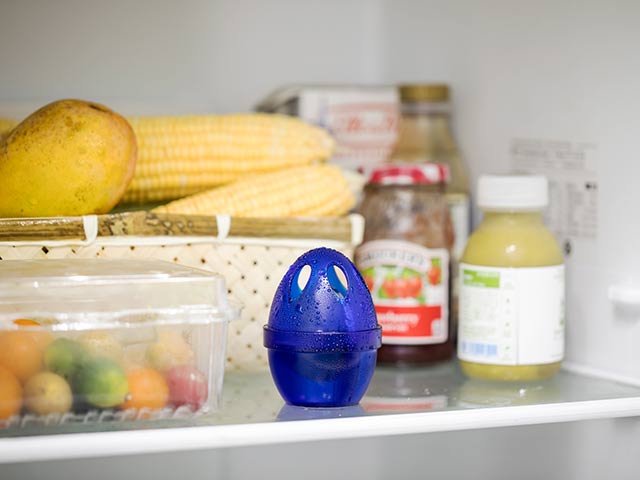 It's this thing that looks like an egg.
Put it in the refrigerator for a period of time (about 3 to 4 hours), and all the peculiar smells in the refrigerator disappear…
Isn't it magical?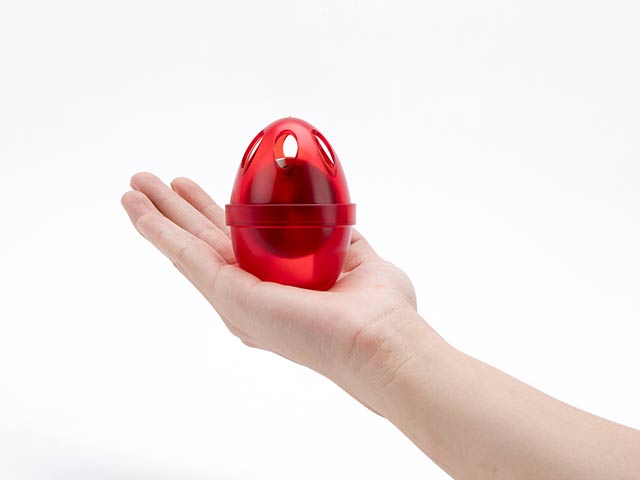 This is a zielonka deodorant egg from Germany. The design looks small and simple, but it can effectively remove various odors and purify the air.
Moreover, the service life is as long as 50 years!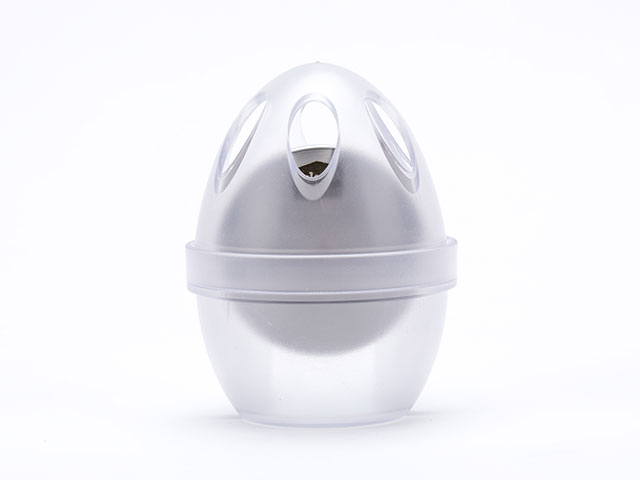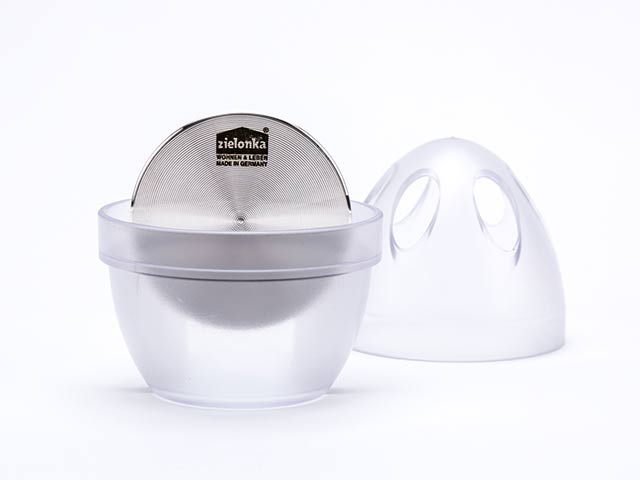 Its design is very simple, consisting of an egg-shaped plastic shell and a piece of stainless steel.
Tips: Both plastic shell and stainless steel are food grade, so you can use it with confidence.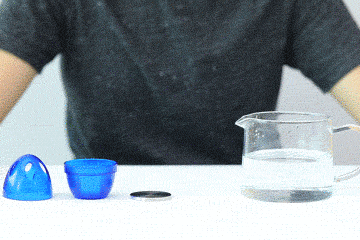 It's easier to use: just add water!
Open the lid, insert the stainless steel sheet in it vertically, pour water, close the lid, and put it in the refrigerator to deodorize.
Tips: For the first use, please clean the stainless steel sheet with warm soapy water.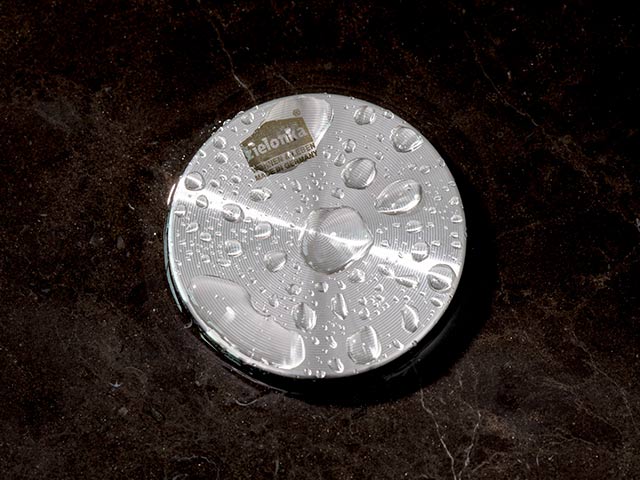 Why can such a simple thing remove the odor? How about removing harmful gases such as formaldehyde and benzene?
The answer lies in the stainless steel inside.
It is called "Solingen Steel". Once this material comes into contact with air and water at the same time, it will work to decompose harmful gases and odor molecules in the air, and reduce them to oxygen and nitrogen that are harmless to the human body, thereby purifying the air and Deodorizing effect.
Tips: "Solingen steel" was invented and produced by zielonka and applied for a patent (German Patent No.: DE10001728C2). "Solingen" is a well-known German production place for stainless steel knives. Many German knives are produced here, and the "Solingen steel" they use is actually from Zielonka.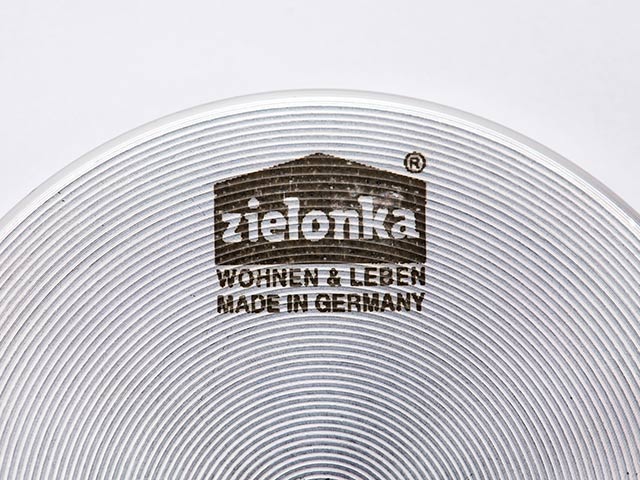 市面上的不锈钢有很多种,但不是所有的不锈钢都能用来除臭的。
zielonka公司生产的"索林根钢"是一种特殊的不锈钢合金,表面还特别做了上百个细微的凹槽,使它实际表面的面积增长了540%,增加与水、空气的接触面积,大大提高了除味能力。
Tips:经德国LGA实验室和中国国家环保产品质量监督检验中心检测证明:这个除味蛋对净化空气和去除异味具有超凡功效,48小时内对甲醛、苯等有害气体的去除率高达92%以上。
There are many kinds of stainless steel on the market, but not all stainless steel can be used to deodorize.
The "Solingen Steel" produced by zielonka is a special stainless steel alloy with hundreds of tiny grooves on the surface, which increases its actual surface area by 540% and increases the contact area with water and air. Improved deodorization ability.
Tips: Tested by the German LGA laboratory: This deodorant egg has an extraordinary effect on purifying the air and removing odors. The removal rate of harmful gases such as formaldehyde and benzene within 48 hours is as high as 92%. .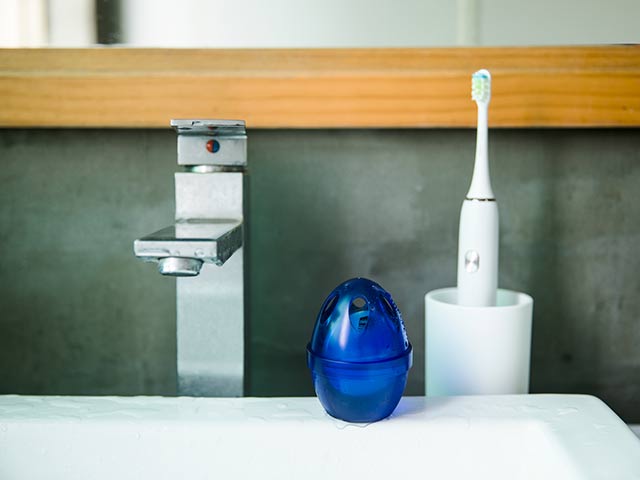 Therefore, zielonka deodorant eggs can not only be put in the refrigerator to remove odors, but also can be used in the bathroom.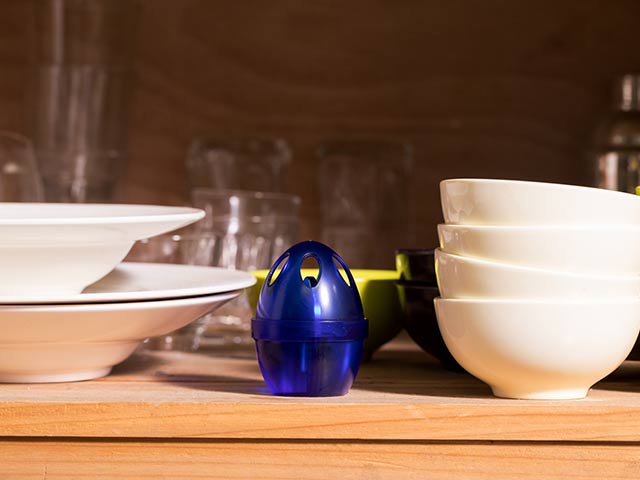 Or cupboards and other places that need to be deodorized.
Such a deodorant egg does not need any chemical additives, does not need to be powered on, and can work quietly and automatically. It is also very safe and has been widely used in many countries and regions such as Europe, the United States, and Japan.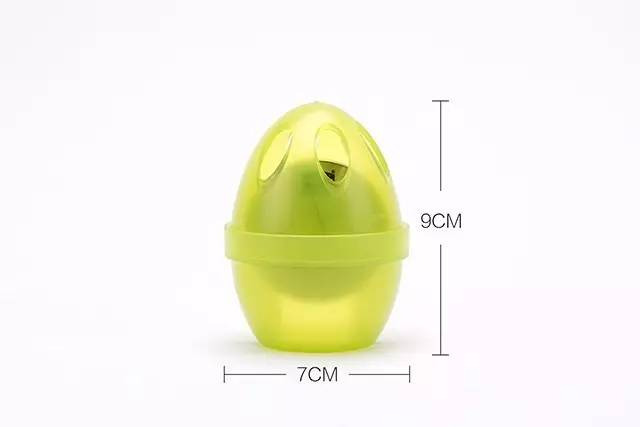 It is 9cm high, 7cm in diameter at the widest point, and weighs 200g. It is small, does not take up space, and is easy to carry.
When working, only water and air are needed. Add water to half of the position to ensure that the stainless steel sheet in the middle is in full contact with water and air.
Tips: Change the water every 2 to 3 days and clean it once a week.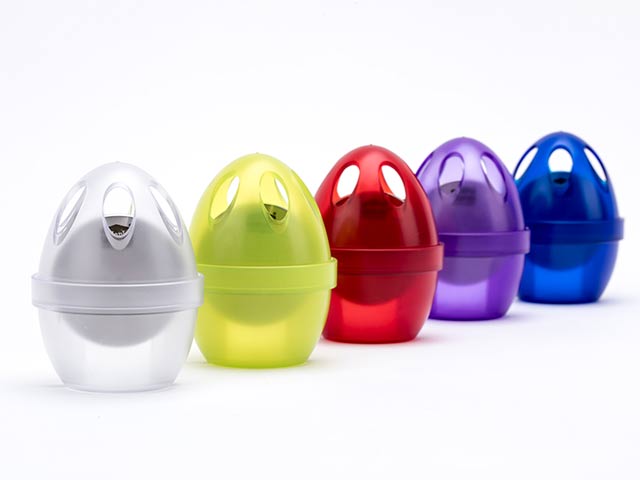 Available in white, green, red, purple, and blue.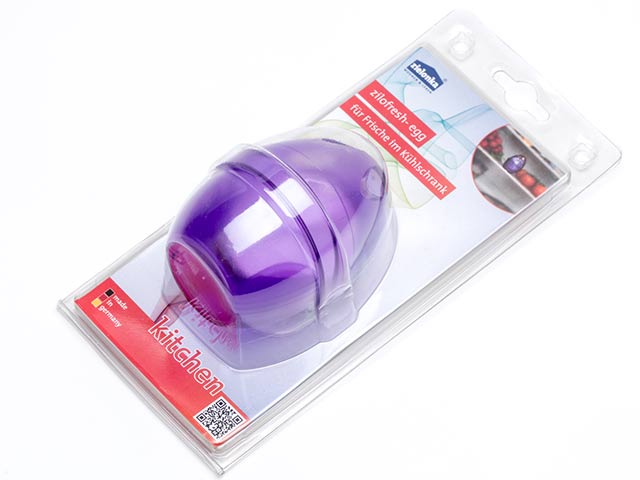 Diagram of product packaging.
Product Specification
Product size:
Purification sheet – 4.7cm in diameter
Egg – 7cm×9cm
---
Weight:
200g
---
Material:
Purification sheet, special stainless steel
---
Available period:
50years
---
Effective area:
5~6㎡
---
Origin:
Germany
---
Disclaimer:
Because the stainless steel sheet is not fixed, there will be scratches in the egg due to friction, which is not a quality problem and does not affect the use.
---