It's hard to get out now.
In addition to being tortured by the scorching sun, they also have to be tortured by masks.
High temperature + enclosed space + constantly exhaled water vapor, the mask is like a steamer, and our face is almost "steamed"!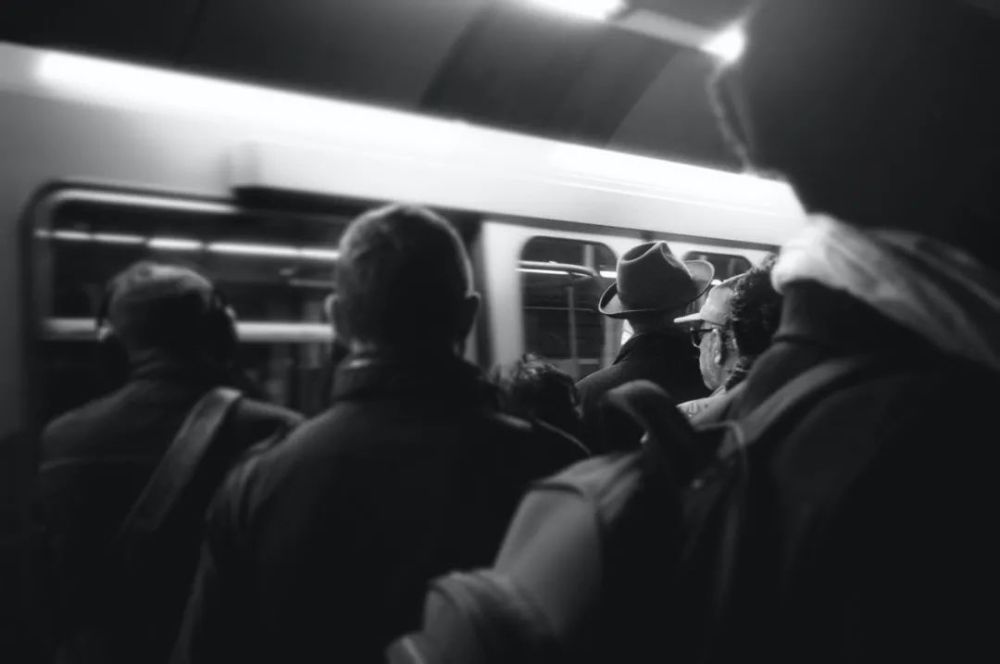 Picture source network
Even more important is the subway/bus in the morning and evening rush hours.
The nose under the mask is really suffering.
After complaining to my colleagues, my colleague took out a small box from his pocket.
Pour out two or three small beads, push them into the gaps of the mask, and then pass it to the me.
"Try it on."
I put on a mask dubiously, a scent of mint scented to my face, and my breath was full of coolness.
Surprisingly!
A small bean actually saved my nose.
It comes from a brand "Worldlife". It is a burst pearl specially made for masks. It will not be stuffy and hot for a long time, and it is fresh and odorless.
Just put one or two in the mask, and the tip of your nose and mouth will always linger with a light mint fragrance.
The fragrance is not pungent, and it smells unexpectedly good.
With the breeze blowing, the unique cooling sensation of mint seems to rush to my heart, and leaving freshness in the mask.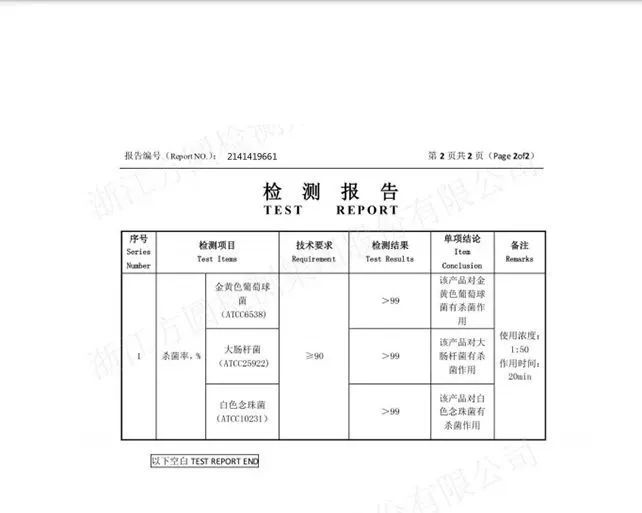 It's already a pleasant surprise to breathe freely in the mask.
It refused to stop, and had to add more antibacterial protection to the mask.
After testing, the antibacterial rate of Candida albicans in the daytime and Candida albicans against the golden pregnant milk test with milk-sending pearls is greater than 99%.
Add it to the mask and double the peace of mind.
Note: The test report is provided by the brand, and the test results are only for the samples submitted for inspection and the film is for reference.
"Small body, large capacity" can be used to describe it.
The transparent oval packaging box contains 100 exquisite and transparent green round beads, which can be used for about 1 month.
As small as it is, it can be easily "drilled" into the pocket or bag, carried with you, and accessed at any time.
Breathe refreshingly in the mask
Long lasting fragrance, refreshing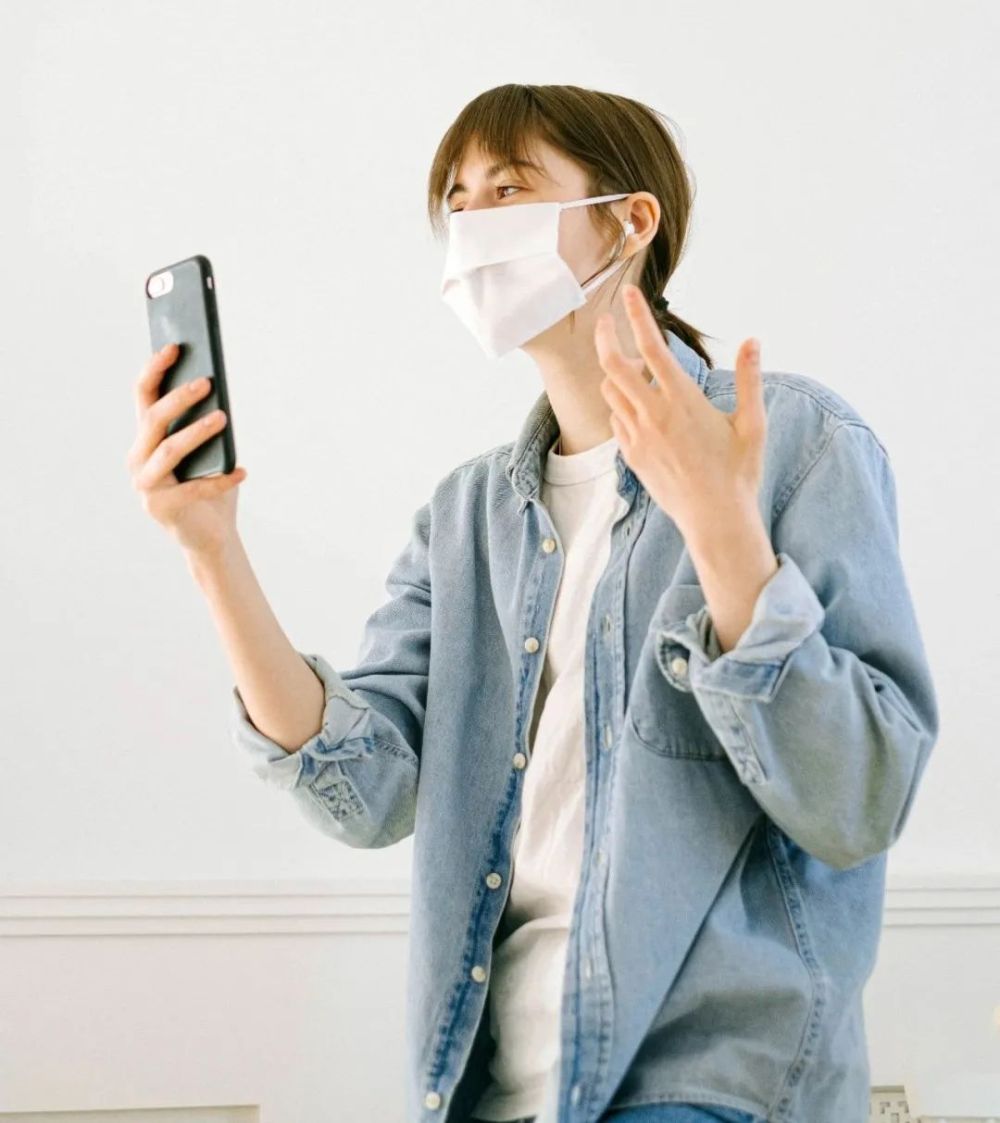 Picture source network
Masks are a must-wear item every day. In the scorching summer, it is like a piece of cloth covering the face, stuffy and airtight.
Wearing it for a long time makes it hard to breathe.
It's not difficult to breathe comfortably while wearing a mask.
Put a bursting bead in.
The breathing instantly becomes more comfortable.
I have been so curious about the "mystery" in this bead.
Worldlife refined the essential oil formula from patchouli and peppermint herbal extracts.
Using advanced seamless capsule technology, the essential oils and other ingredients are firmly wrapped to form microcapsule particles.
Gently pinch it with your fingertips, and the essential oil inside will pour out.
The pressing process is like the bubble wrap that I used to play in childhood, interesting and fun, and even a little decompressed.
It explodes with a pinch and leaves fragrance for up to 4 hours.
The wonderful combination of peppermint and patchouli, the fragrance is fresh, soft, not overly rich.
Squeeze it inside the mask, and a fresh mint pounced on your face instantly.
Breathing with a mask is really so cool~
Applicable to various occasions
This box of explosive beads can be used in various occasions.
Take public transportation such as subway, bus, airplane, etc.
Before setting off, squeeze two or three beads into the mask so that you won't feel bored and breathe freely.
If you are sleepy during overtime work and nap in class, you can crush the beads and apply them to your temples.
Use coolness to drive away sleepy minds and clear your mind.
It can also relieve motion sickness to a certain extent~
The shell of the burst bead has a flip-open opening, which is very convenient to take.
It is equally simple to use.
Pour out the burst beads from the box, it is recommended to use 2 to 3 beads at a time.
Put the burst beads into the folded inner folds of the mask.
Squeeze them one by one with your hands, and hear a crisp "click", indicating that it is ready.
After squeezing the burst beads, discard the burst beads.
Note: Try to avoid the mouth where the bead is squeezed.
Now please wear a mask and enjoy a fresh breath.
Add it to the mask, without fear of stuffiness and poor breathing after long-term wearing of the mask.
Newly promoted in this summer.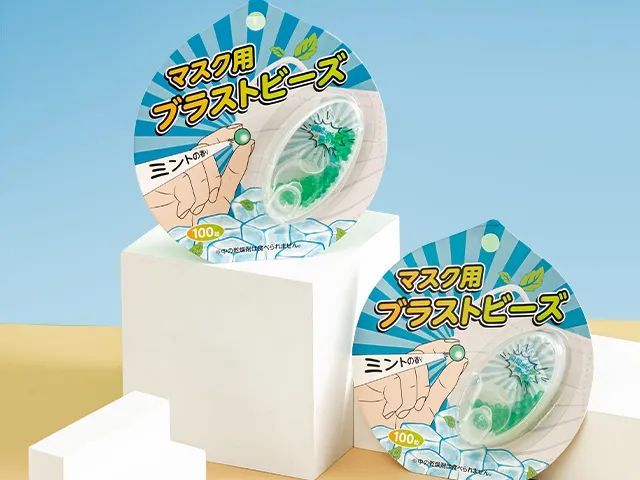 There are 100 capsules in a box.
If use it alone, one box can last about one month.
It is recommended a box per person.
It is recommended to be packed separately, clean and hygienic.
Attention:
1. Please wash your hands before use.
2. If adverse reactions occur, please stop using it immediately.
3. Do not use if the burst beads are deteriorated or damaged.
4. Please keep it out of reach of young children.
5. Battered beads are for external use only, not edible.