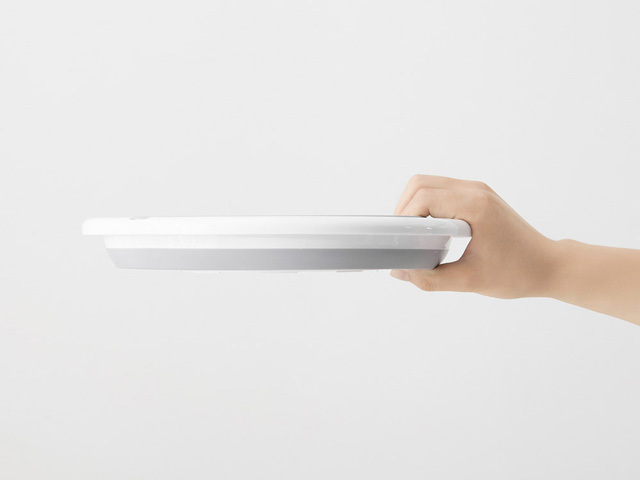 This is a Foldable Wash Basin from the Japan brand "Worldlife"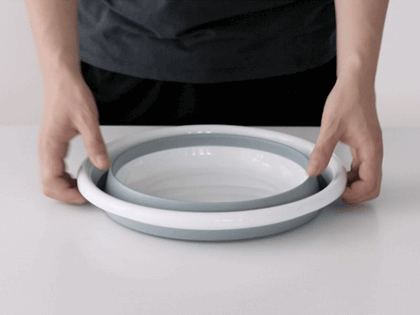 Folded up like a "cake", the height is less than 5cm.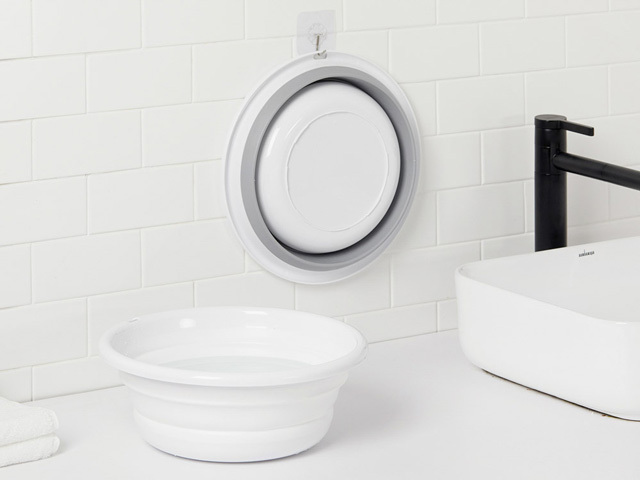 It can be hung on the wall for storage, which is saves a lot of space.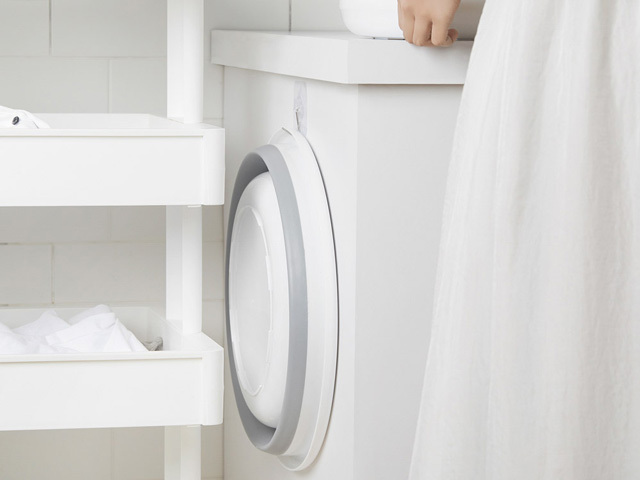 Can be accommodated in a small gap.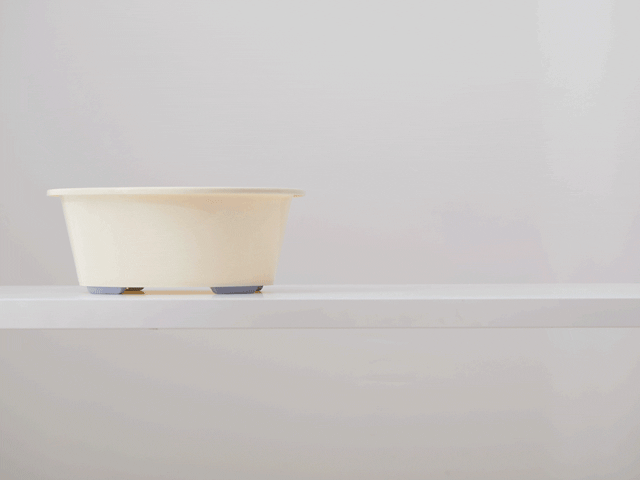 Can easily stack up couples of wash basin with a traditional wash basin space.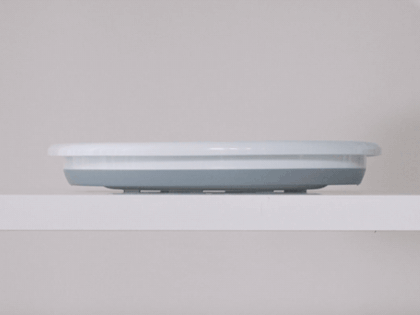 With it, you can be throw away your old big traditional wash basin.
Two sizes, large and medium are available.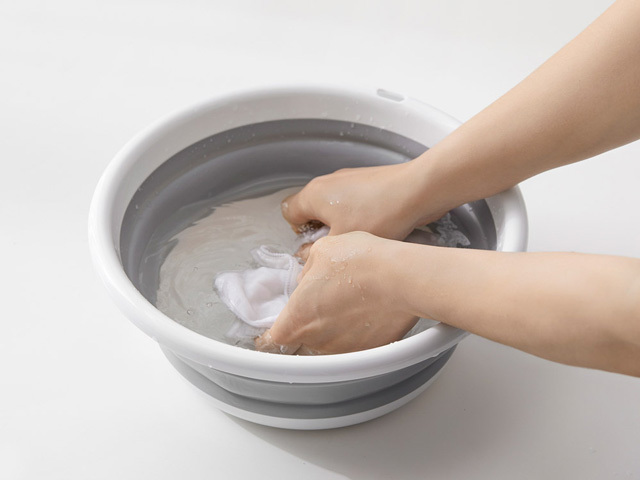 The medium-sized basin, is suitable for washing face, hands, underwear, and for children.
For those who are used to traveling with a small basin, it is also convenient to carry.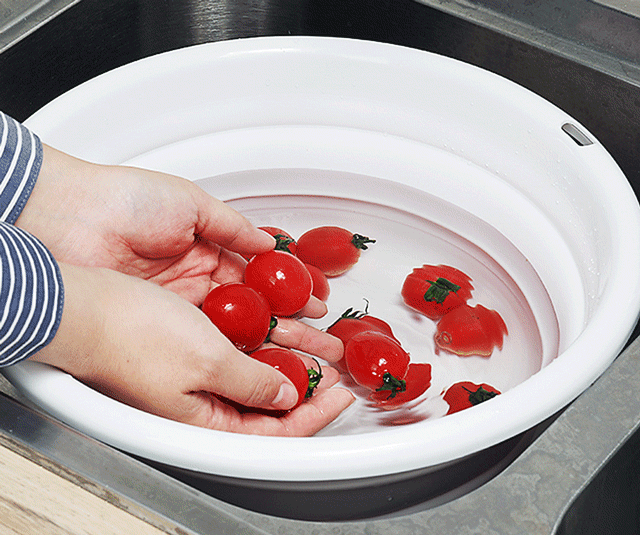 Large basin, washing vegetables, washing, washing foot…
Two colors of white and gray, simple and beautiful.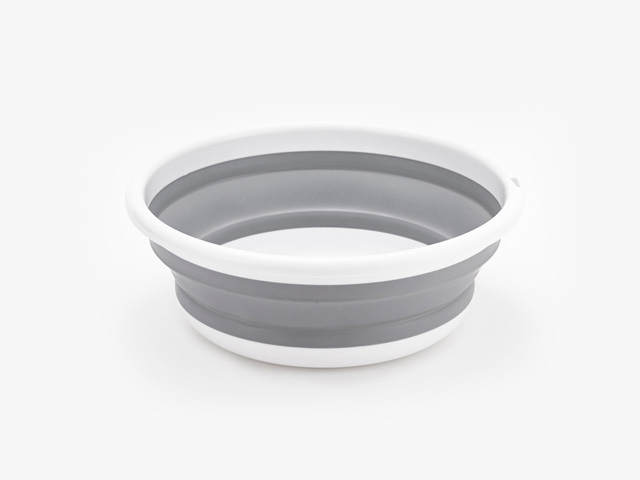 The upper edge and bottom of the basin are made of food-grade PP plastic material, which is firm and durable.
The middle folding part is made of a thermoplastic rubber material called "TPR", which is resistant to stretching and aging.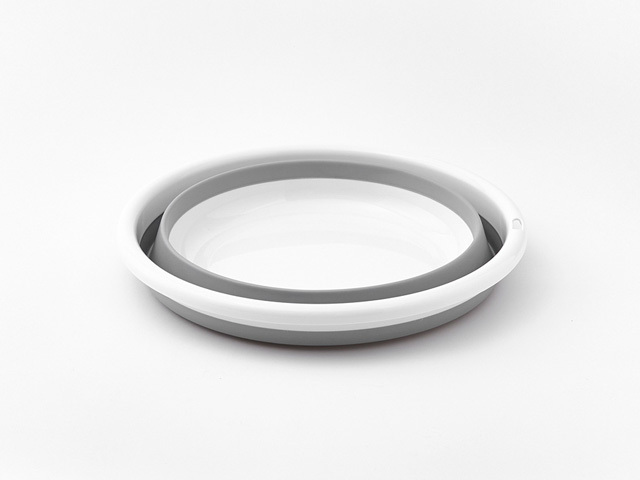 The heat-resistant temperature is -20℃~120℃.
Can be folded more than 15000 times.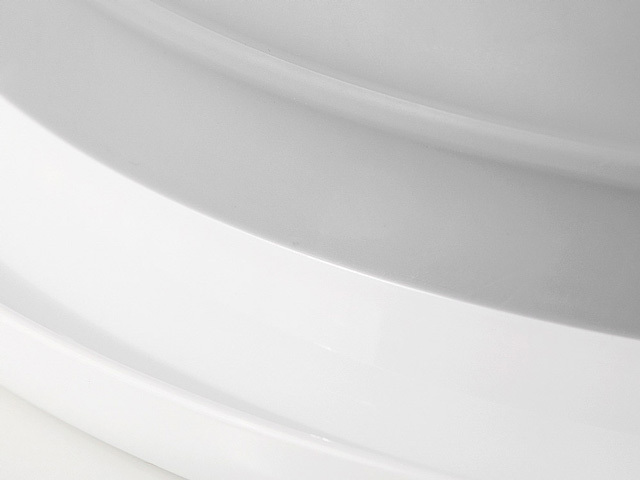 The workmanship is good and the seams are not prominent.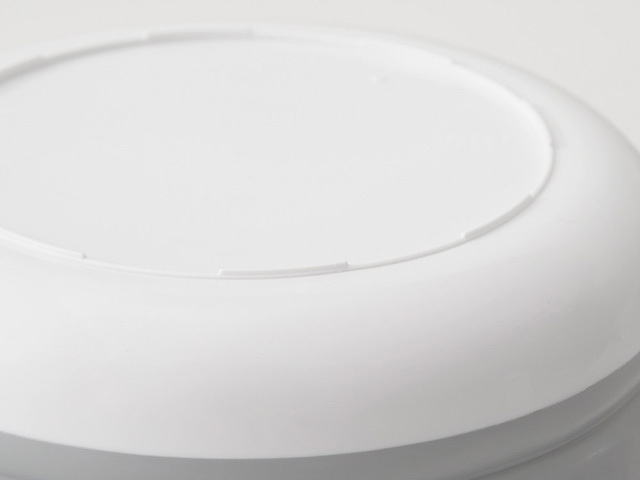 The raised design at the bottom can effectively reduce the friction between the bottom of the basin and the tabletop.
Product Specification
Brand name:
Worldlife
---
Product size:
Medium – 31cm in diameter and 12cm in height
Large – diameter 37cm, height 13cm
---
Material:
PP、TPR
---
Product weight:
Medium – 308g
Large – 474g
---
Loading capacity:
Medium – 4L
Large – 8L
---