Those who like to travel will buy some distinctive fridge stickers to decorate their fridge.
As a unique family memory, refrigerator stickers can commemorate those meaningful days, but also considered an expression of family style!
As a kind of IP peripheral, refrigerator stickers have also become very popular items, known as "memory magnets", there are a variety of forms, so that avid collectors can not stop!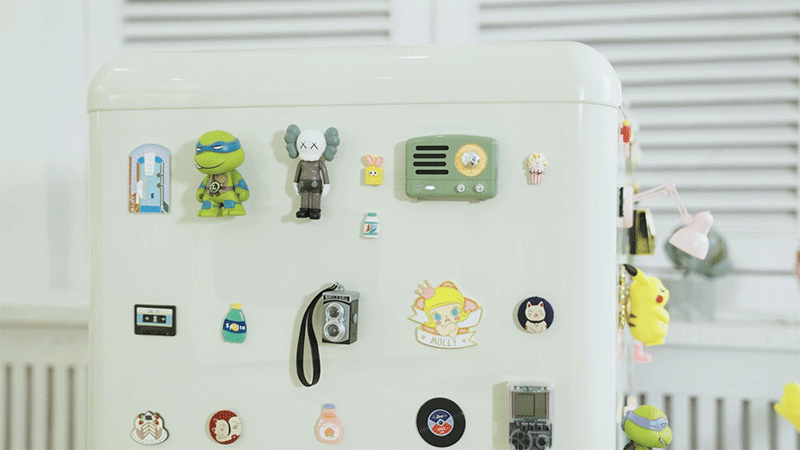 Everyone at home may have a small speaker, kitchen cooking, living room gathering, or before going to bed at night, you need to connect the speaker with some favorite music!
Where to go where to put, the placement of the location of more or less trouble, especially the larger volume, taking up space, but also easy to fall damage, spilled water and oil stains!
Who would have thought that one day, the home refrigerator stickers will become a speaker! As long as it can absorb the magnet, you can go where you stick it!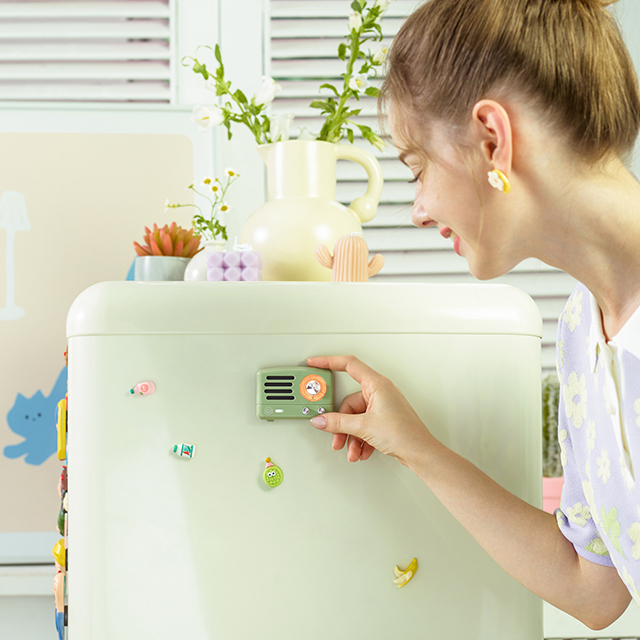 The combination of music and refrigerator stickers, such inspiration, only Elvis such speakers everyone can think of!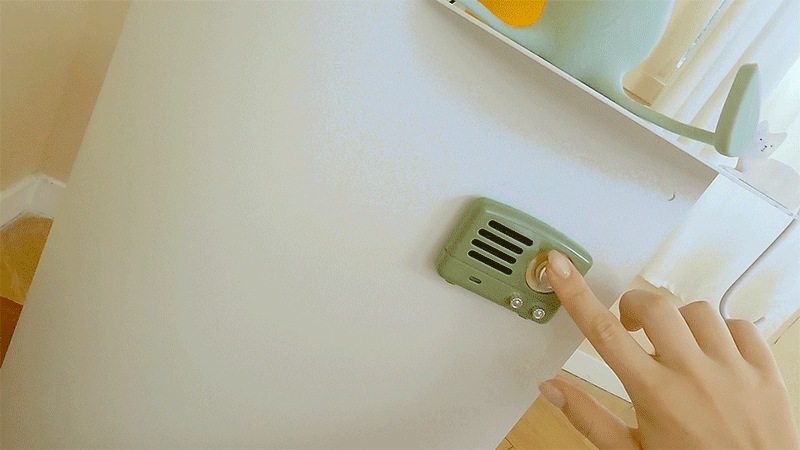 The design is inspired by "refrigerator stickers" and combined with the IP image of Elvis Presley, a symbol of the classic and sentimental radio, which is retro and fresh!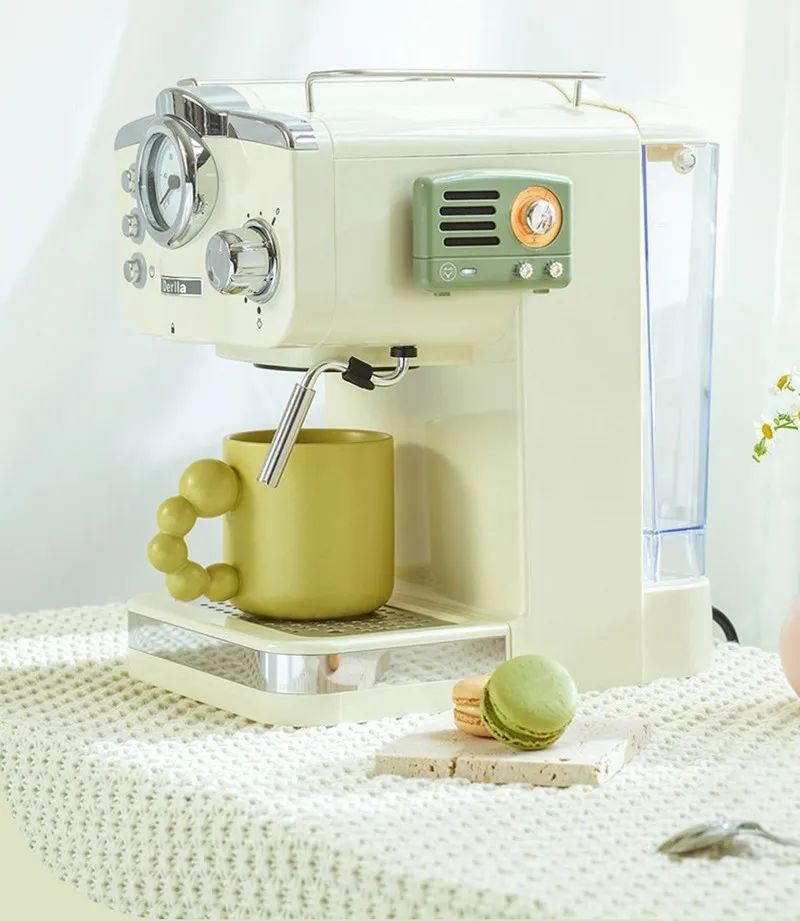 Anyone with a taste for quality life will have a deep sense of identification with Elvis Presley's sound quality and the culture and story behind it.
Six years ago, Elvis Presley gave birth to Elvis Presley – Little Prince OTR as a tribute to Kerouac's classic "On the Road".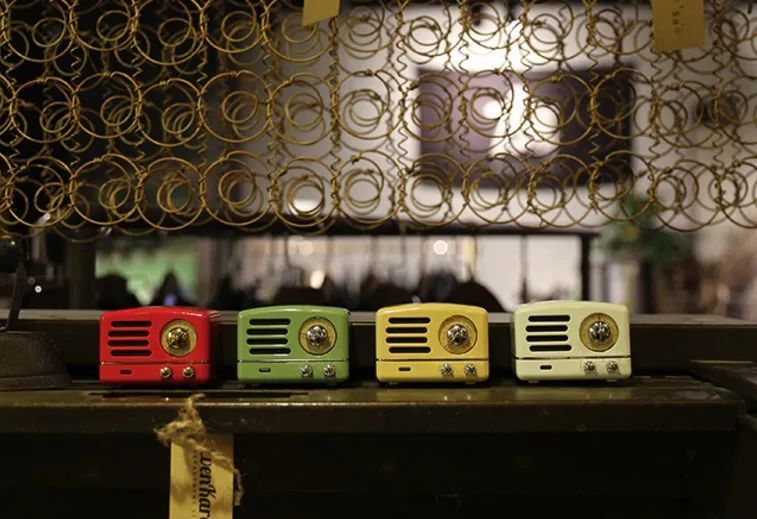 It has been a best seller for 6 years and has captured more than 5 million Elvis Presley "sound living family"! Little Prince OTR has become the "companion" of many people on the road!
The "Sticker Speaker" is a very creative new concept product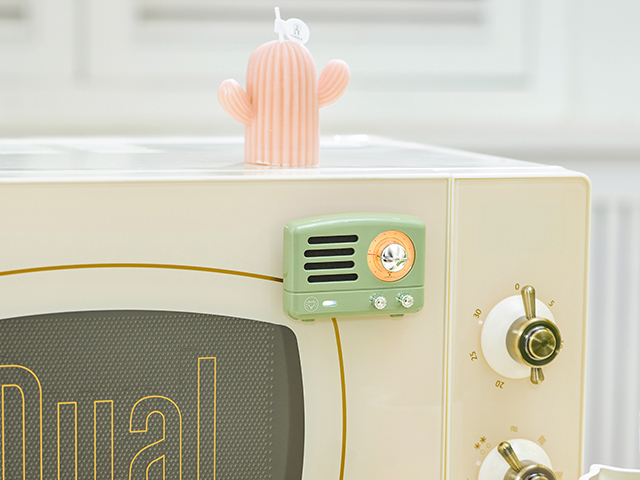 Elvis founder Zeng Dejun believes that a refrigerator sticker can be anything, naturally it can also be a speaker.
Coinciding with the 6th anniversary of the birth of the Little Prince OTR series, sticker speaker, a new species has been born since then.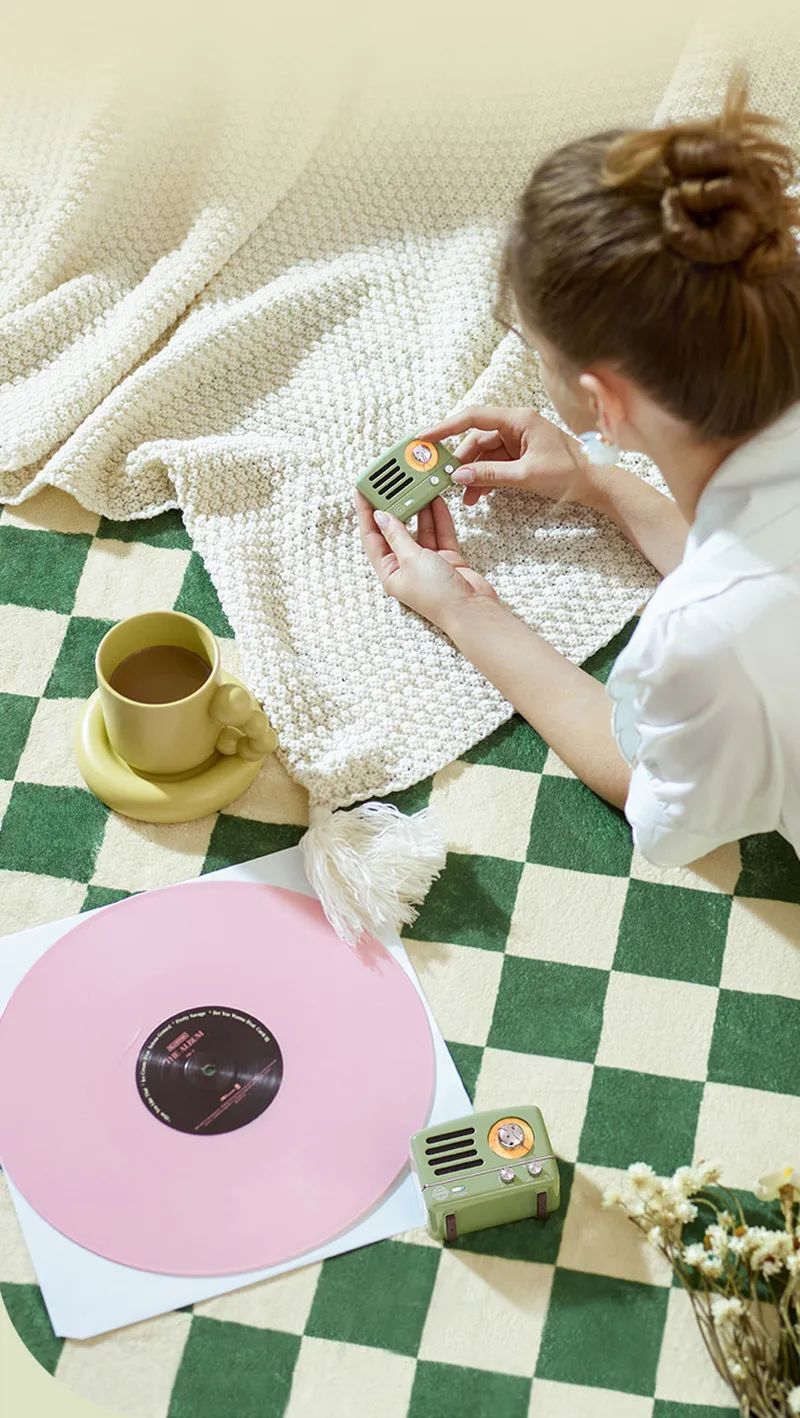 Who can refuse such a fine and sentimental high value Elvis – sticker speaker it?
High-value retro style, is good-looking ah!
Little Prince MEET sticker speaker Perfectly inherited the high value of the Little Prince OTR, highlighting the quality of life!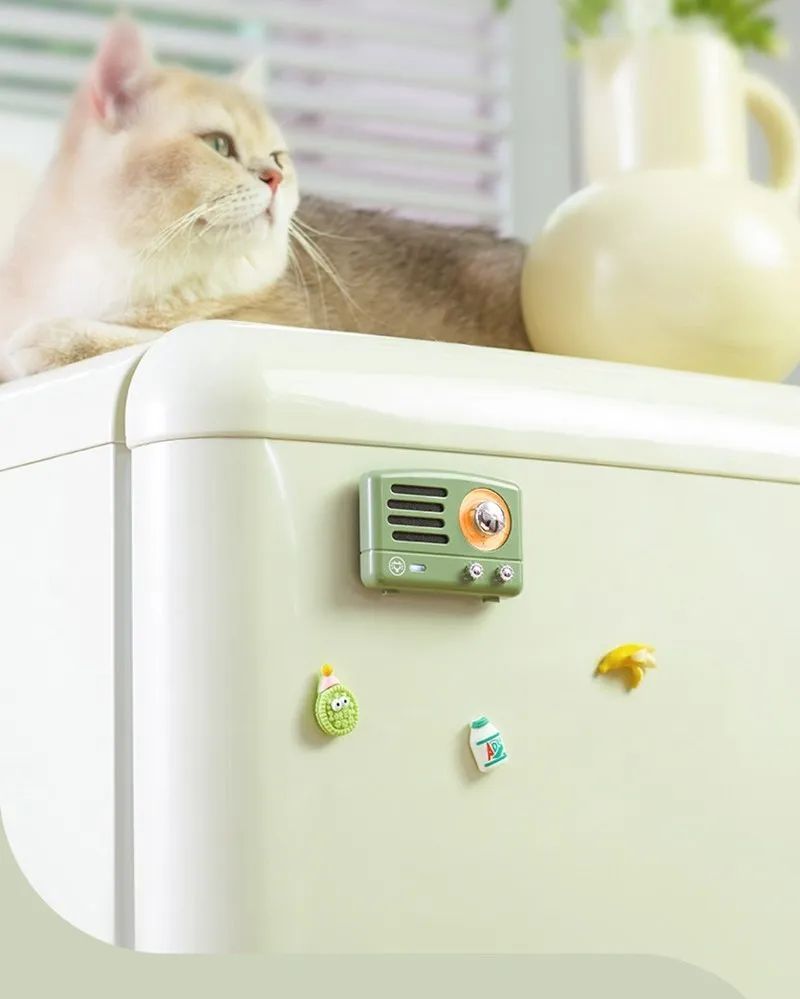 Whether it's vintage green or classic red, it's a retro fresh style, and very stylish as a home decor!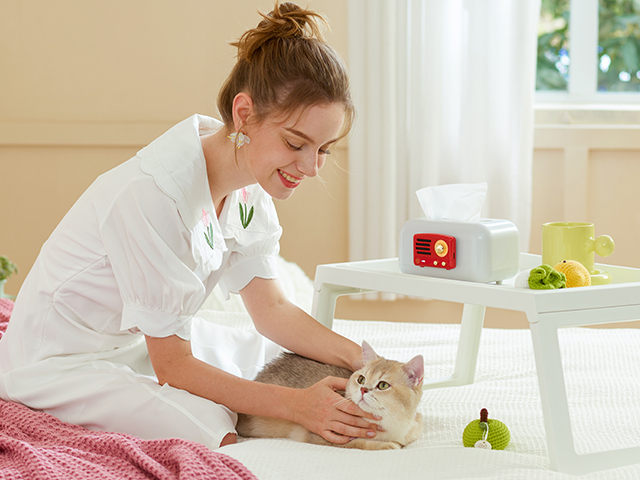 The slim body, lively and dynamic, is very delicate design!
Or the classic Elvis quality! Exclusive acoustic technology, slim not degrade the quality! Bring you absolute quality music feeling!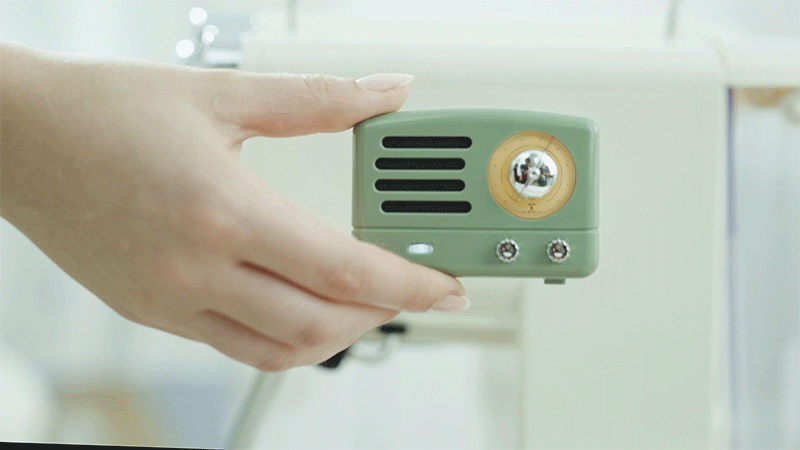 It is also suitable for both personal use and as a gift.
It is not a simple gift, but a kind of communication across time and space in different regions, sharing memories and telling a journey through music.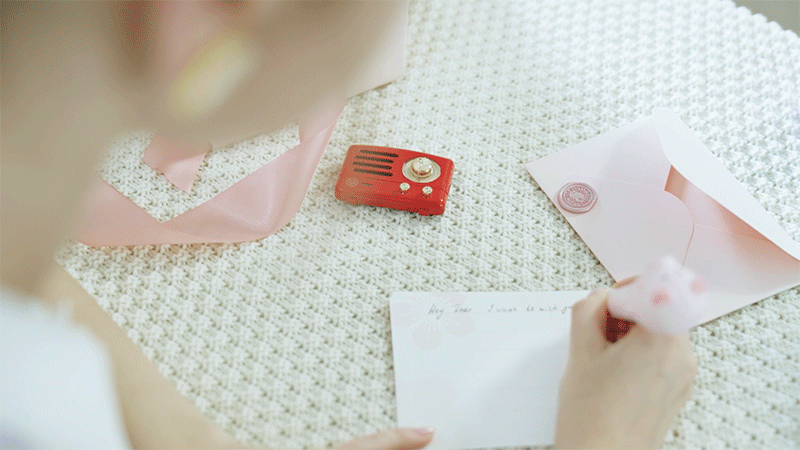 Always in step with you, that's all right!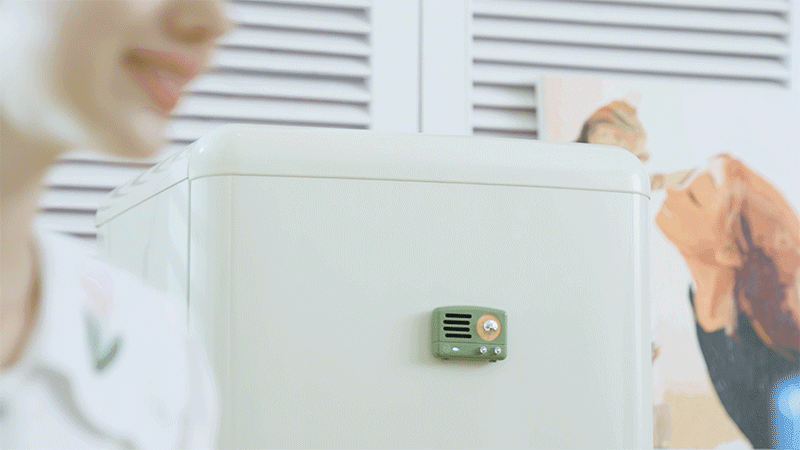 The "sticker" attribute is a sense of security, you do not have to worry about it will be "touched, fall down".
Kitchen, office, party …… many kinds of scenes can easily cope with.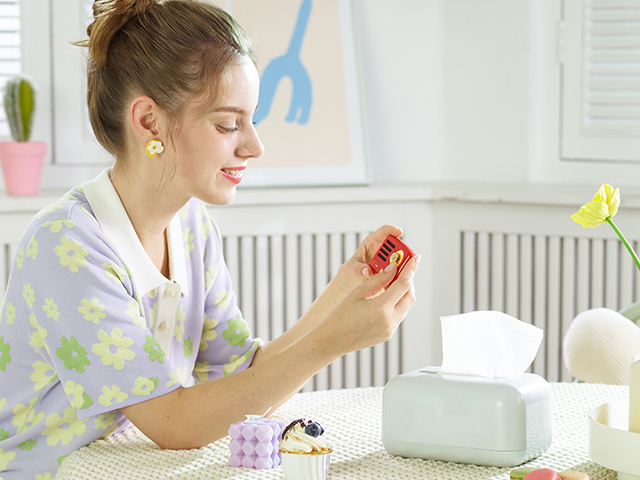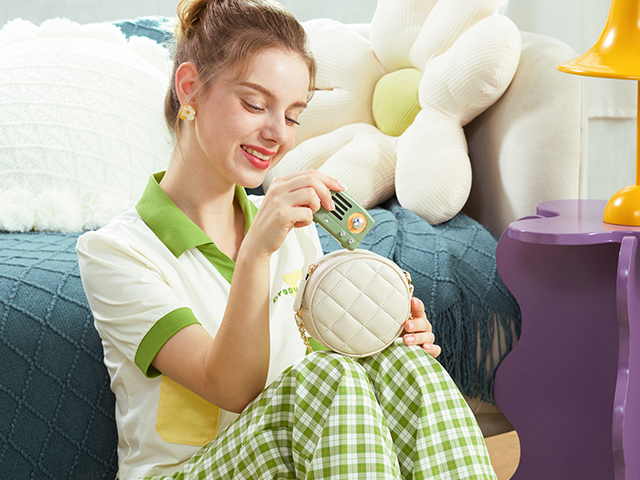 Move with your heart, always with you to keep the action.
Let every corner of the home are wandering moving music, help you get rid of the constraints of time and space, anytime, anywhere, have the freedom to "close" to the good life.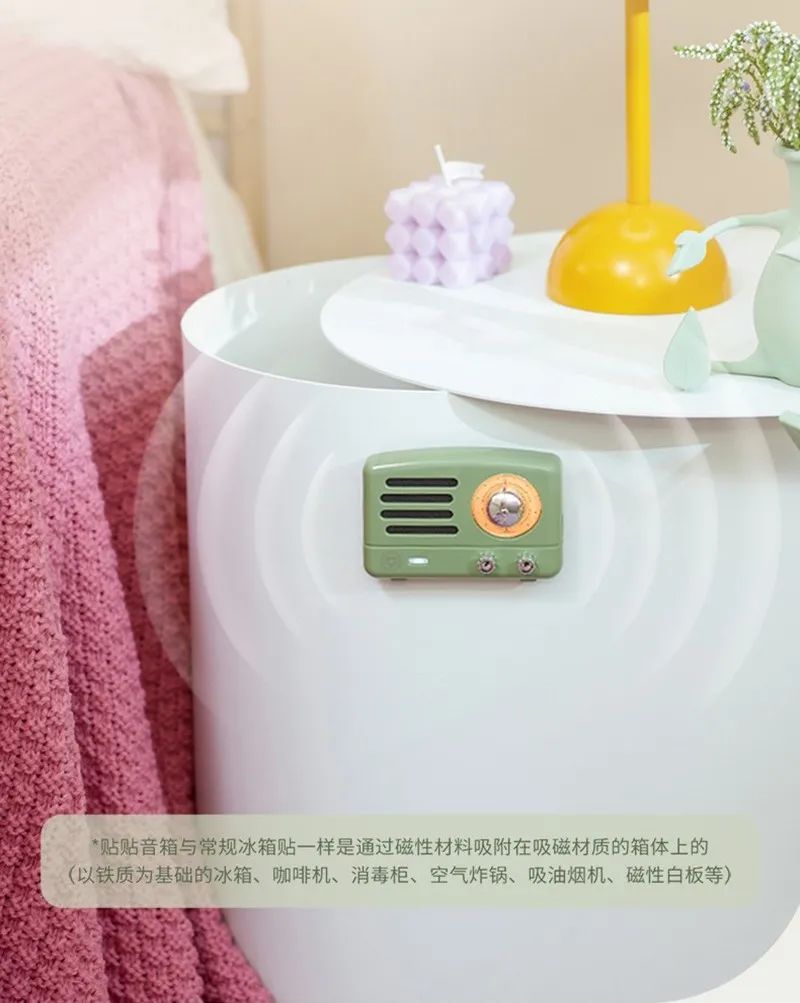 More than 5 hours of ultra-long battery life, so you can go out and travel with peace of mind! Let the good music keep charging!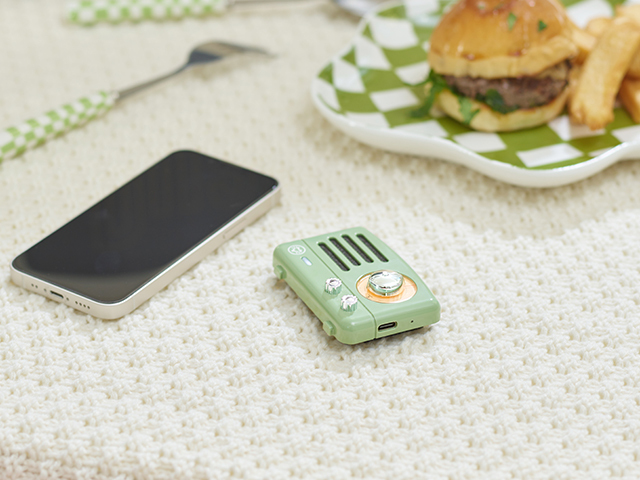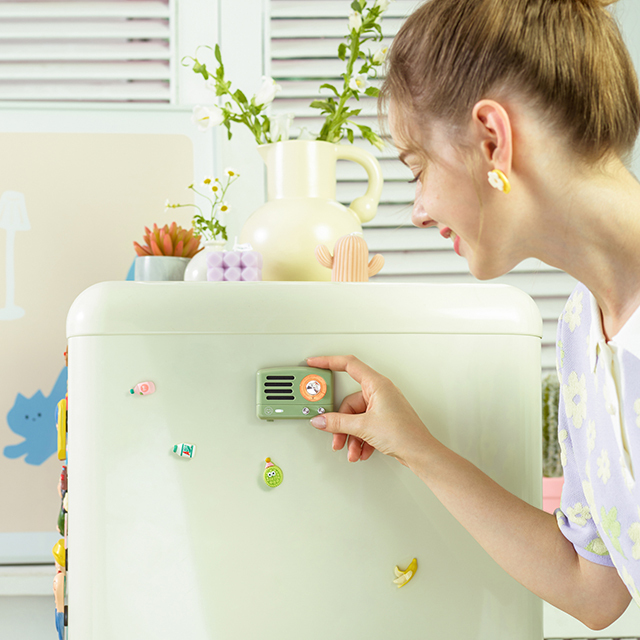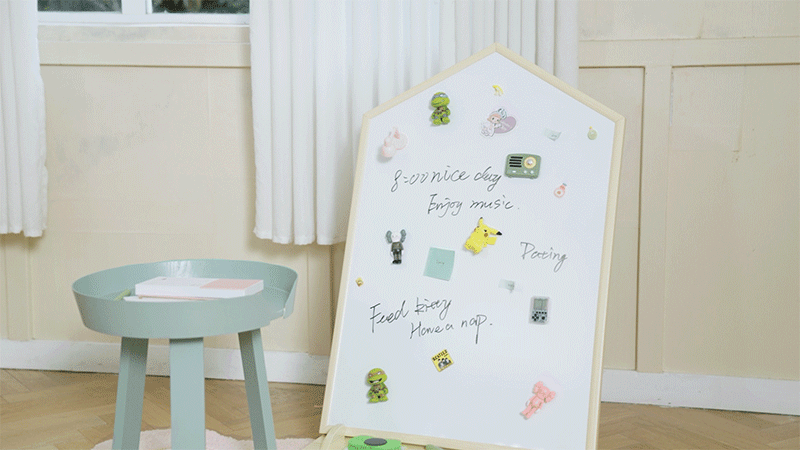 When home becomes an amusement park full of strange experiences, it will allow you to temporarily escape from life's mess, and the faraway places in your heart always need to have solace in life.
It can be a book, a stamp, can also be some refrigerator stickers.
And a small sticker speaker in front of you, perhaps the ritual of your ordinary life.
It may bring you some unknown surprises, you need to personally unlock!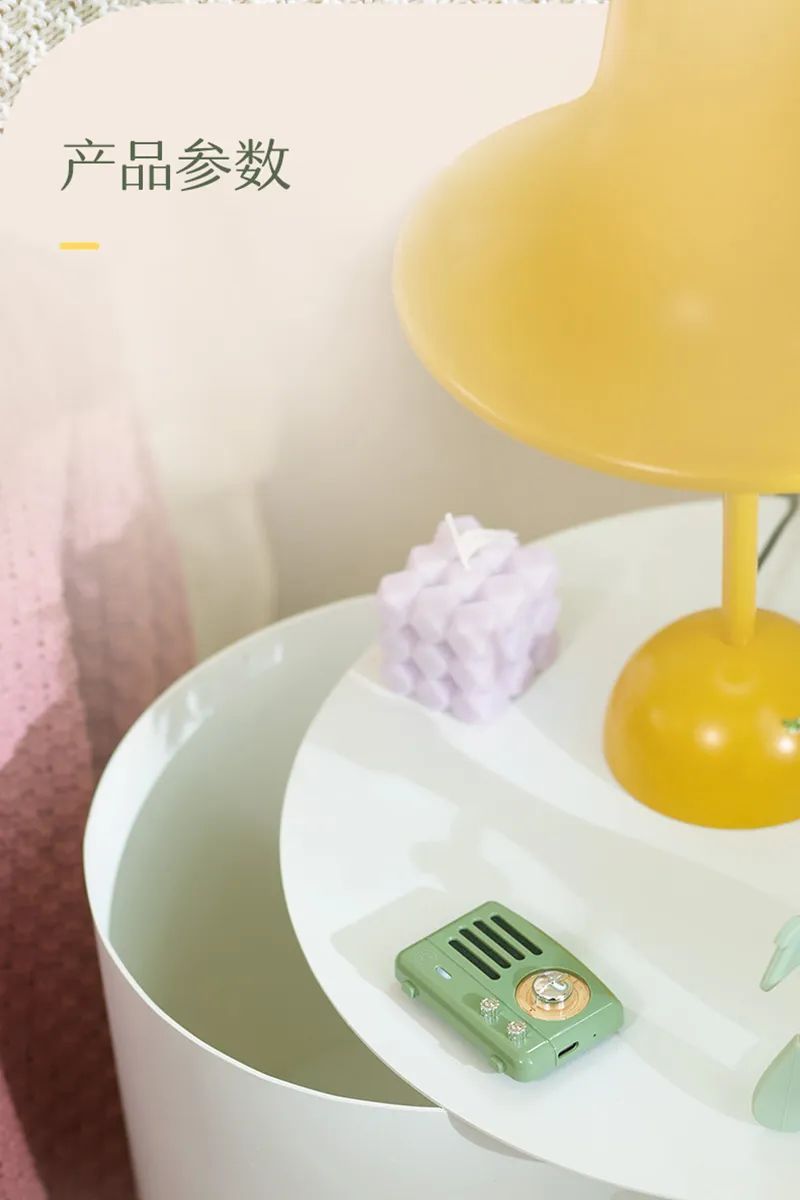 Product Specification
Product size:
74mm x 53mm x 21.7mm
---
Product weight:
50g
---
Charging type:
USB
---
Battery capacity:
300mAh
---
Usage duration:
5 hours
---