Reminder: The goods are currently being shipped alternately in new and old packaging.
To make the skin beautiful, you need a great face towel.
We recommended this cleansing towel that is really easy to use.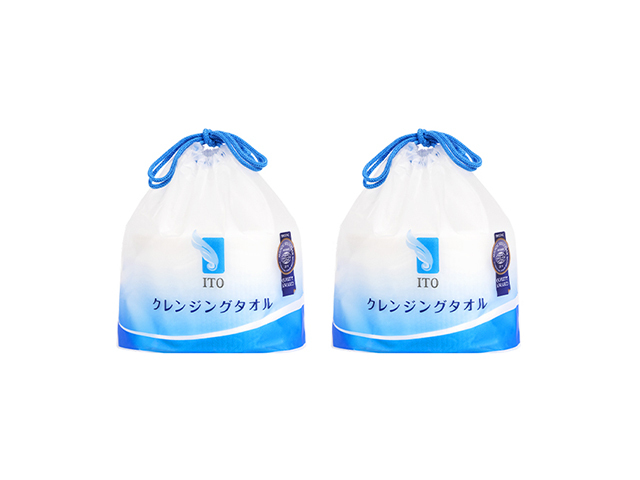 ITO roll face towel
It comes from Japan's ITO Co., Ltd., and it is a face towel designated by many beauty institutions in Japan.
It has also been very popular in many country, and there are a lot of evaluations and recommendations in online.
As a daily-selling product that is easily replaced, its repurchase rate is surprisingly high, and even a lot of fake products have become popular, which can be regarded as a proof of its strength.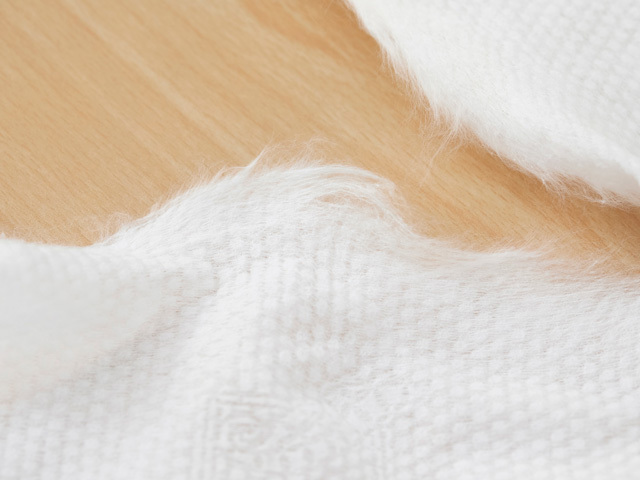 The it tear apart, you can see the fine silk
When used on the face, safety is definitely the top priority.
To As a big brand, ITO's production line is very mature and reliable, precision fiber processing, and steam high temperature and ultraviolet disinfection treatment.
There is no peculiar smell at all, and no chemical additives, fluorescent agents, and brighteners have been tested.
Very clean and hygienic, environmentally friendly and biodegradable.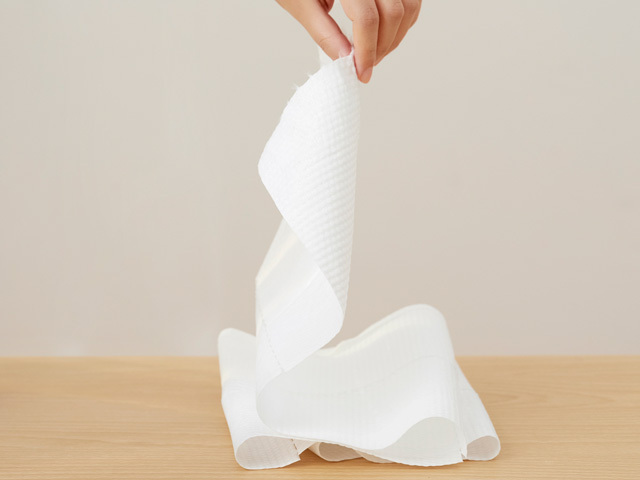 With a touch of your hand, you will find that its thickness is almost 2 to 3 times that of common face towels on the market.
No matter what you look at from near or far, it is almost "impermeable".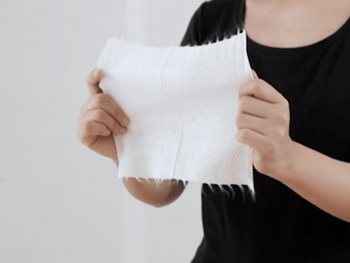 Therefore, it is strong and durable enough to be easily torn, so you don't need to use it carefully.
Note: Very violent tearing will definitely break, but it is really unnecessary to do it to wash your face.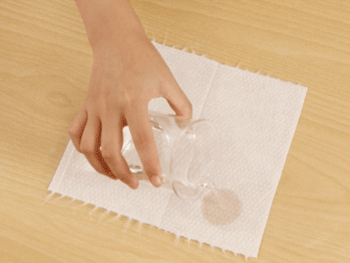 Wet use can also withstand repeated rubbing and pulling, don't worry about pilling, chipping, or even breakage.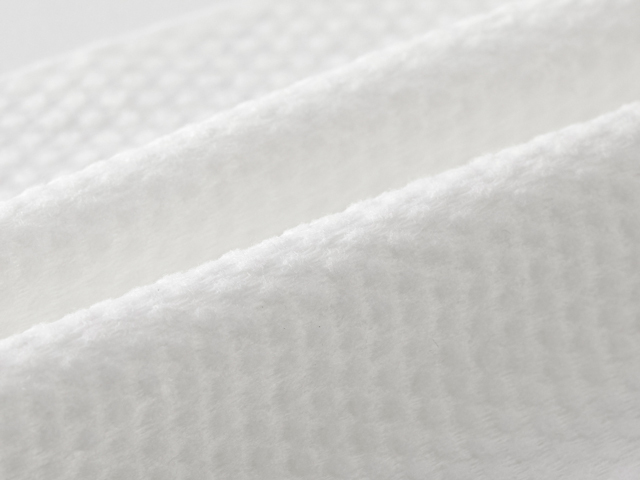 On the inside it is a "tough guy physique", but on the outside it is gentle and skin-friendly.
The fiber is very dense and soft enough to be comfortable for dry rubbing. Moms can rest assured to wipe their babies' butts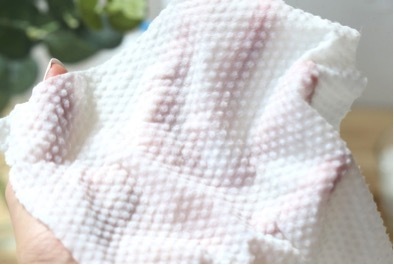 It is covered with pearl patterns, which is also one of the characteristics of this ITO face towel.
This uneven texture not only doubles the cleaning power, but also increases the water absorption by 30%.
After washing your face, it will be clean with a single wipe, and it will not tick.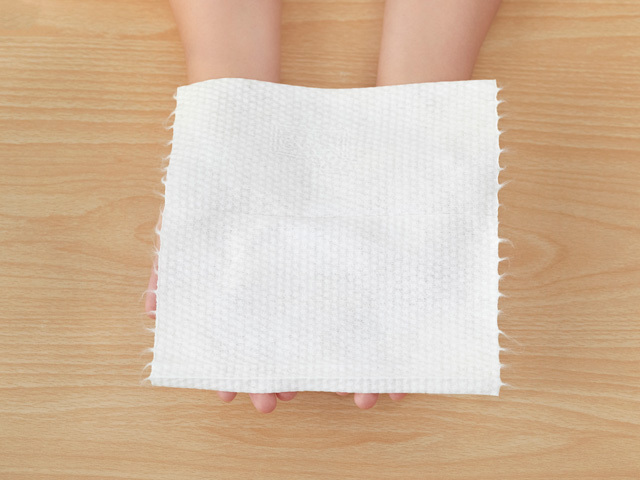 The size of each sheet is about 22.5cm×20.5cm
And it's really big, a tile can cover from fingertips to wrist.
A big man can cover his entire face properly, taking care of his big face very considerately, and it is more than enough to wipe a washstand after using it.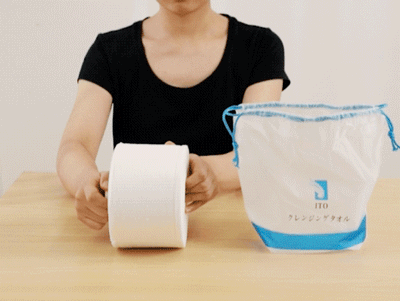 The picture shows the same but old packaging
It is packed in a barrel and covered with a closed plastic bag, which is convenient for extraction, and is also dustproof and waterproof.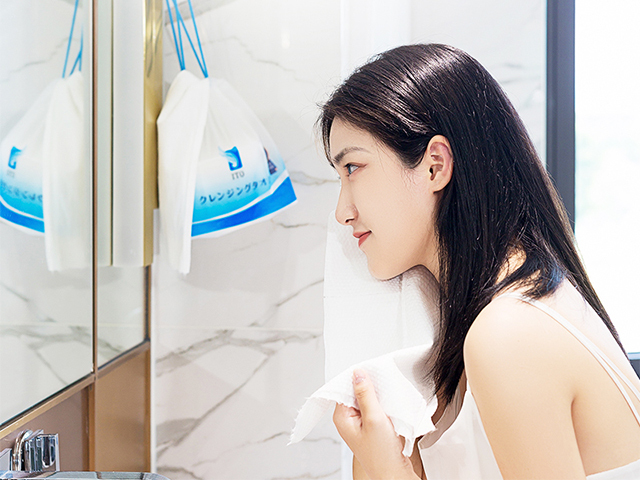 You can also tie it to various shelves in the bathroom at will, and hang it wherever you go, which is much more refreshing than putting it directly on the sink.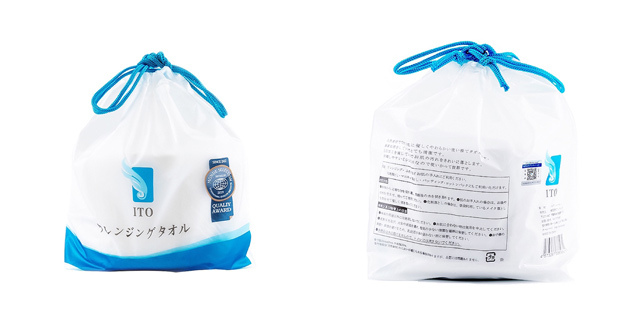 Each pack contains about 80pcs.
In addition to washing the face, scrubbing the body, removing makeup, housework and cleaning are all right, and can be shared by the whole family.
Product Specification
Product size:
---
Weight:
250g/pack
---
Material:
Plant fibres
---
Suitable for:
Can wash face, wipe body, clean furniture, dry and wet
---
Brand name:
ITO
---
What's inside the box:
Japanese Roll-Type Thickened Face Towel (80pcs/pack)
---