What should I do if my body hair is too much? Always wear sun protection clothes and cropped trousers, not dare to wear short sleeves skirt and singlet .
Don't worry, I recommend using this KD505 automatic hair trimmer, gentle hair trimming, without damaging the skin, and being true to yourself.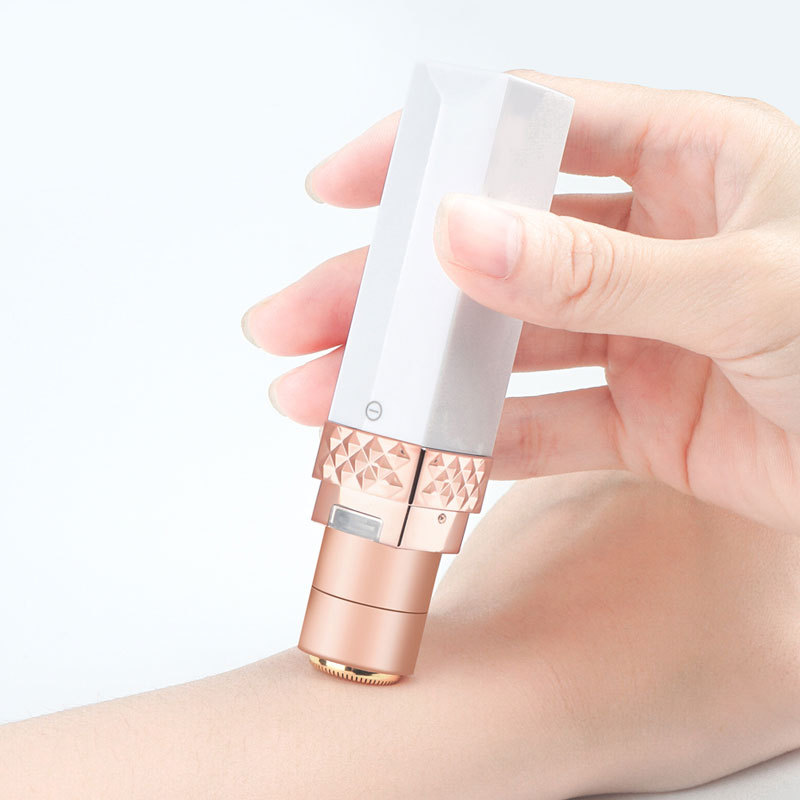 A beautiful face often determines an impression.
Traditional hair removal is very painful , in addition, the thicker the shaved, or chemical damage to the skin, troublesome.
These not only harm the skin, but also cause stress on the heart.

KD505 automatic hair trimmer adopts 3D floating knife net, the veneer knife net is close to the contour, the round trimming head, and the hidden switch make shaving smoother.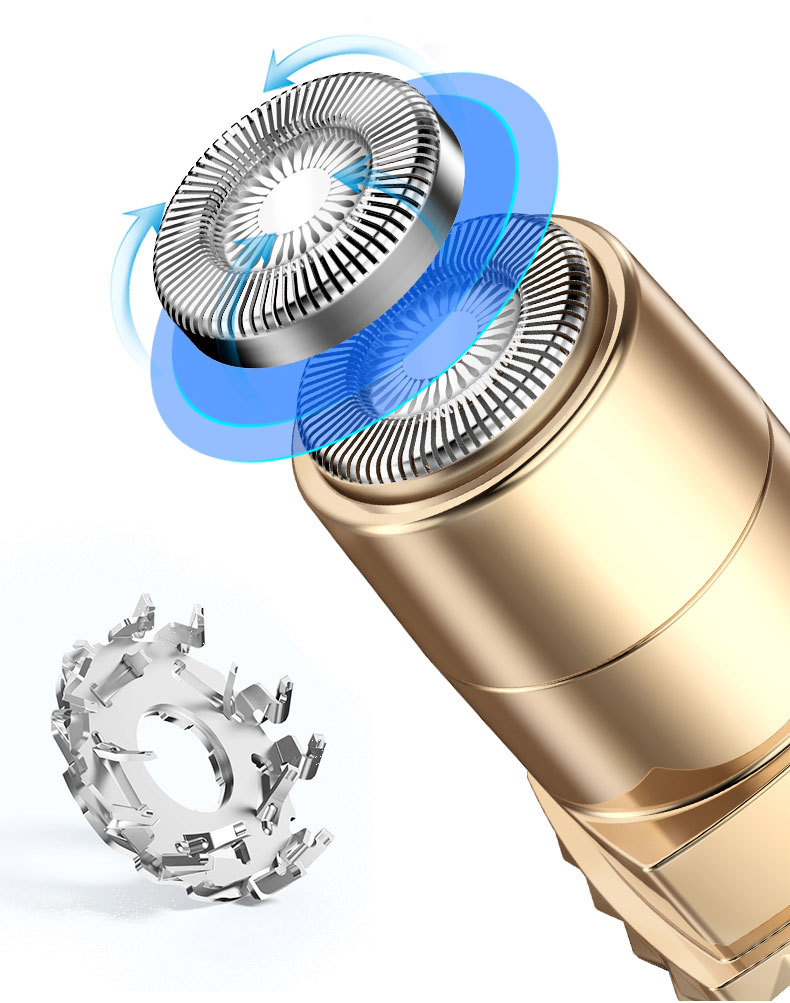 No pain, no damage to the skin, no thickening of the hair, so that the hair is repaired less and less.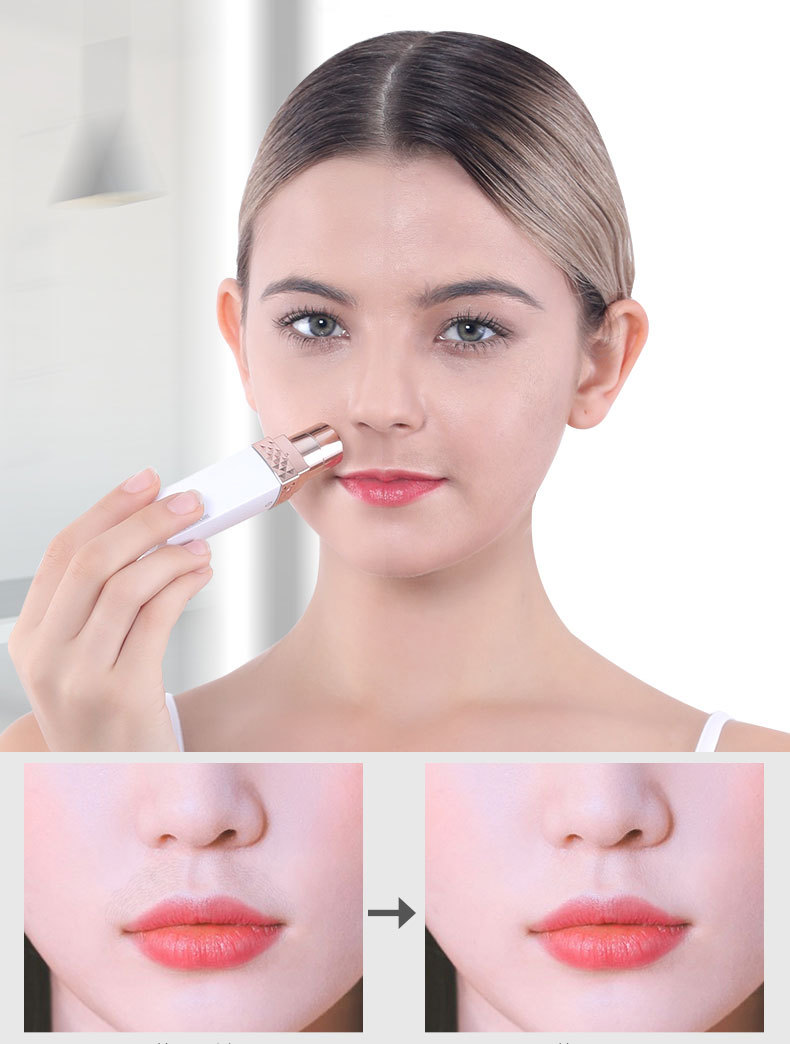 The detachable cutter head, coupled with a waterproof design, is very convenient to clean. The cutter head is always clean and it is safe to wear.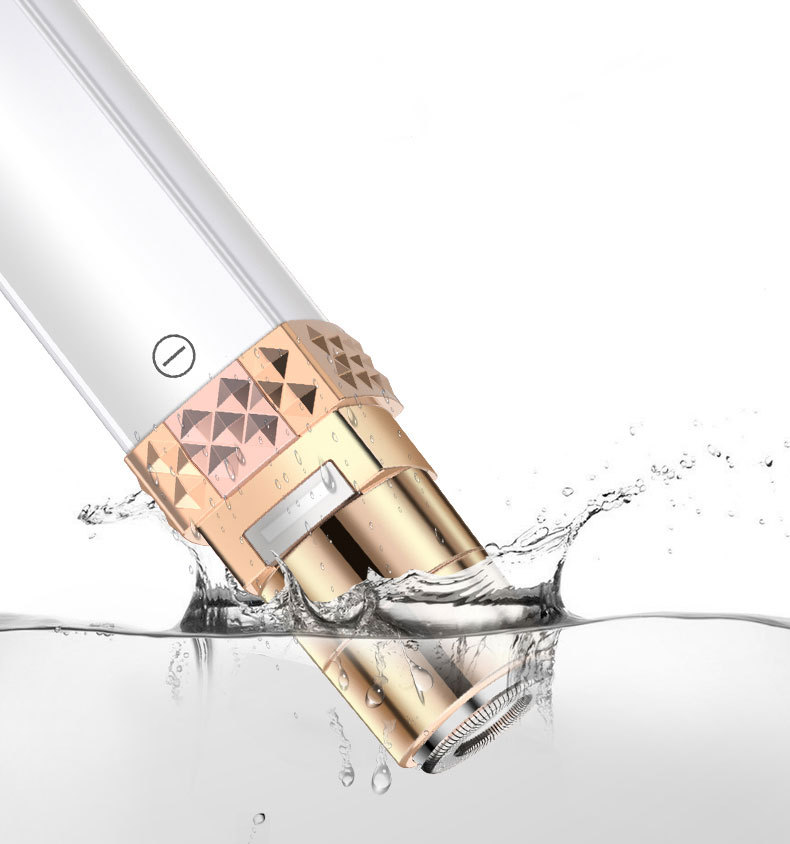 The lipstick shape is small and cute. Put it in your cosmetic bag and carry it with you to hide your embarrassment.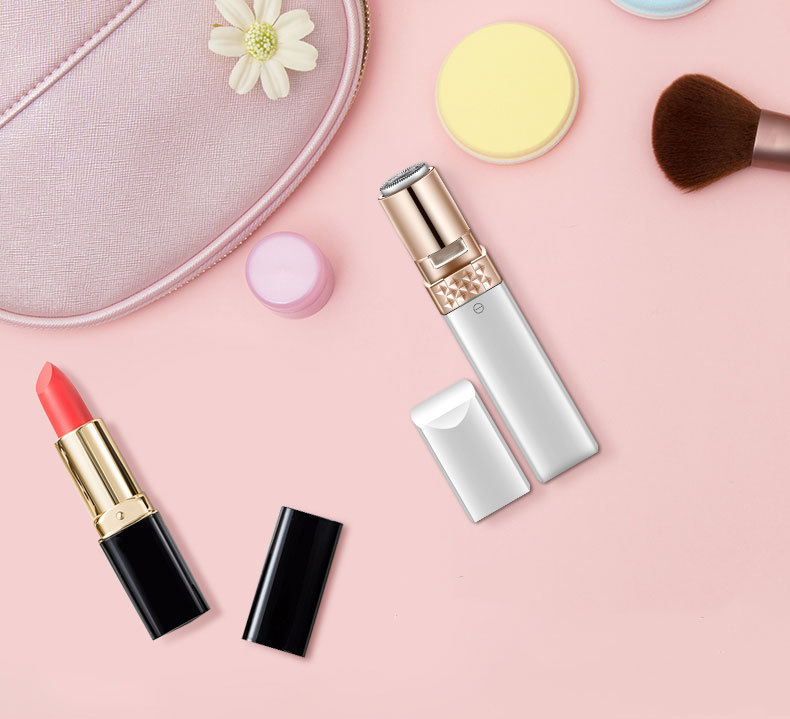 Easy and simple to use:
1. Pull out the back cover and install a AA battery;
2. Push the back cover back;
3. Remove the front cover;
4. Gently push the switch button forward, the indicator light is on, you can hear the machine turning sound and you can start working;
5. Apply the trimming head to the part that needs to be depilated, and move it in a circular motion to trim;
6. Turn off the machine and remove the battery after use.
Easy to clean:
1. Remove the trimmer head by turning it counterclockwise and clean it with clean water;
2. After drying, put the trimming head back into the machine clockwise and close the lid.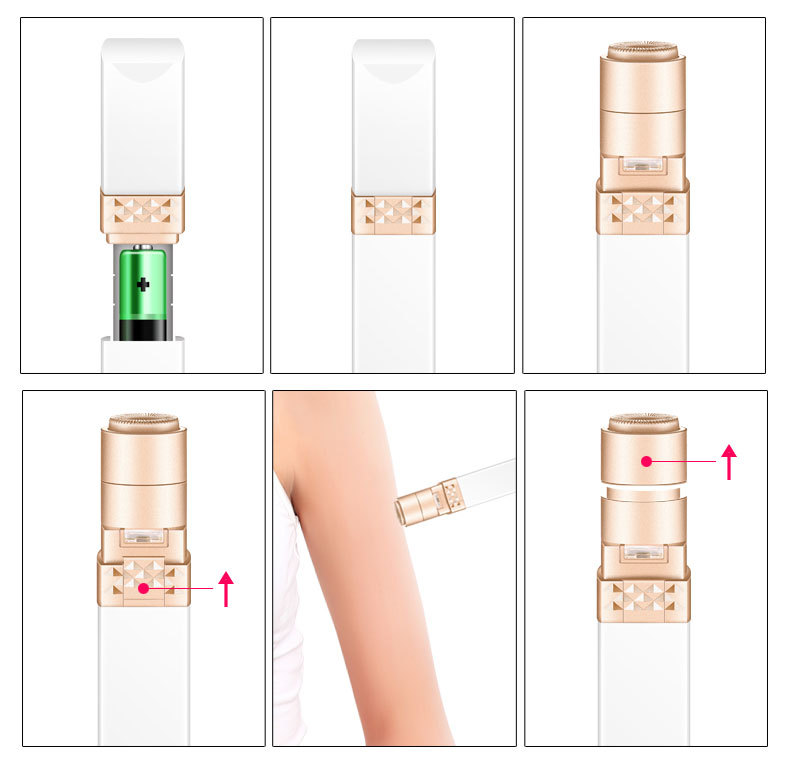 Product Specification
Product size:
---
Weight:
50g
---
Material:
ABS
---
Battery required:
AA battery
---
What's inside the box:
Lipstick-Sized Electric Hair Trimmer ×1, cleaning brush ×1, manual ×1
---