This is a Multifunctional Phone Sterilization Box from FIVE.
One box can easily sterilize mobile phones, jewelry, watches, earphones, and office supplies.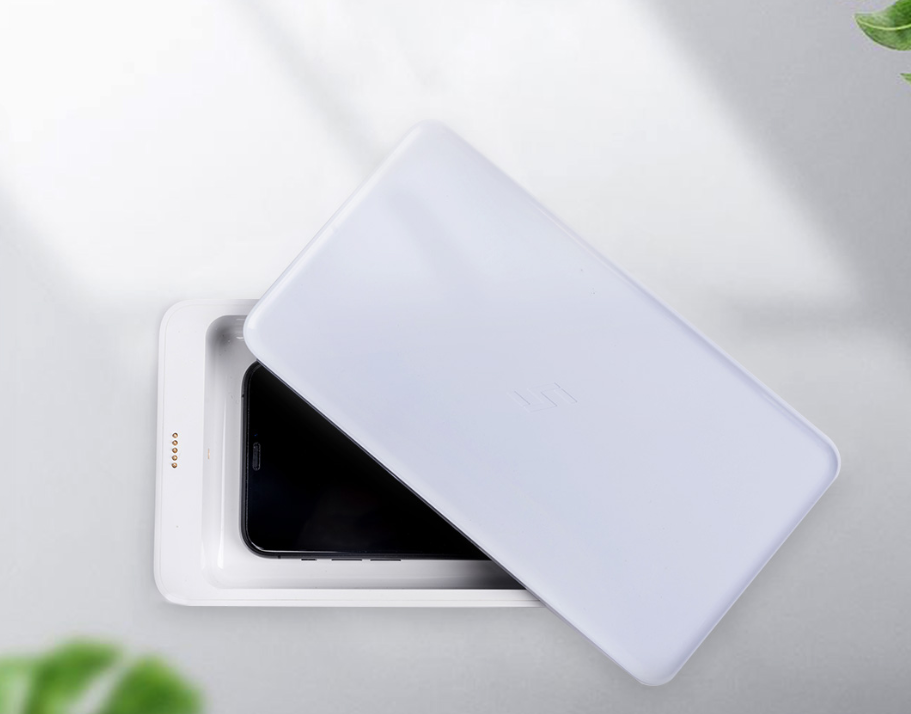 Mobile phones are an indispensable communication tool for our daily work, life, study and entertainment.
Many people may keep their mobile phones in their hands all day long, and carry them with them no matter what they do. This also makes mobile phones more likely to be contaminated with various bacteria.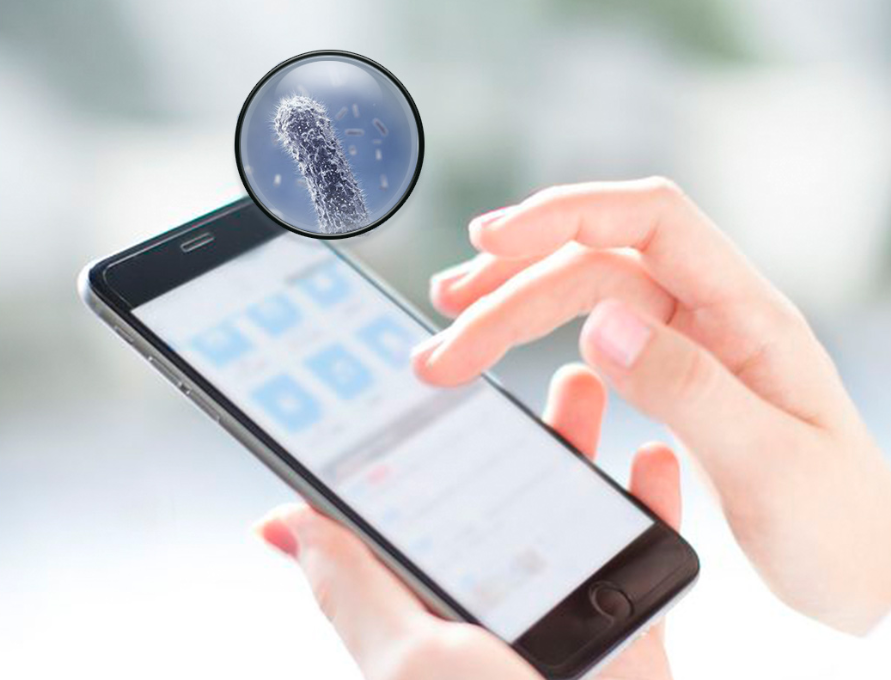 So it's time to sterilize our mobile phones, jewelry, and watches.
The FIVE multifunctional mobile phone sterilization box optimizes the box size, compatible with most mobile phone sizes on the market, and has a USB charging port in the box, which can be used on both Apple and Android phones.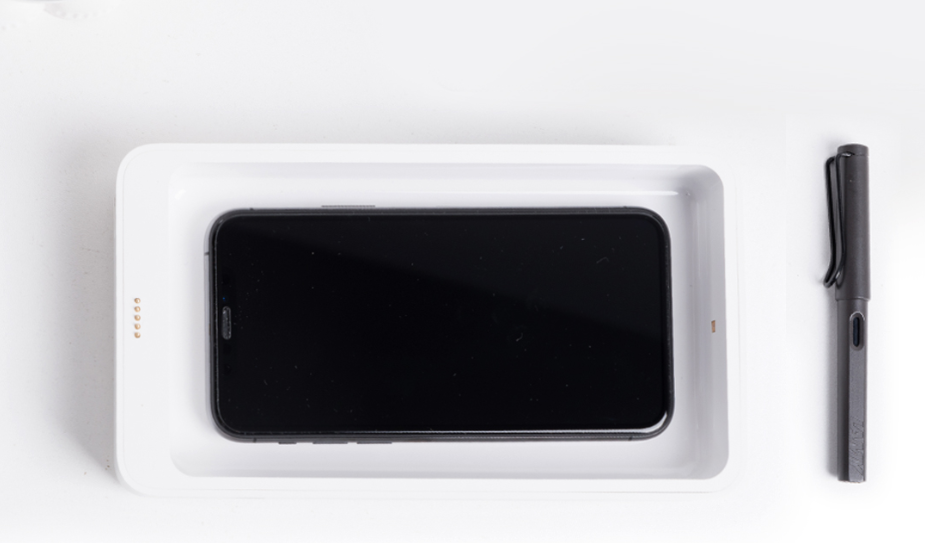 The FIVE Multifunctional Phone Sterilization Box uses the industry's advanced UVC-LED technology to achieve sterilization.
As a popular new type of deep ultraviolet light source, UVC-LED emits deep ultraviolet light with a wavelength of 260-280mm, which can directly destroy the DNA or RNA of bacteria and play a fast and efficient sterilization effect.
According to authoritative testing, the sterilization rate of FIVE Multifunctional Phone Sterilization Box to Escherichia coli and Staphylococcus aureus is over 99%.
*The test report is only for the submitted samples
Of course, the FIVE Multifunctional Phone Sterilization Box has been optimized and upgraded in terms of convenience.
10W-Qi high-power wireless charging is used to realize automatic identification, bid farewell to the shackles of wired charging, fast and safe.
Moreover, the advanced Qi fast charging protocol ensures safety and stability during the charging process, and the hollow bottom heats up evenly, and it is not easy to accumulate heat.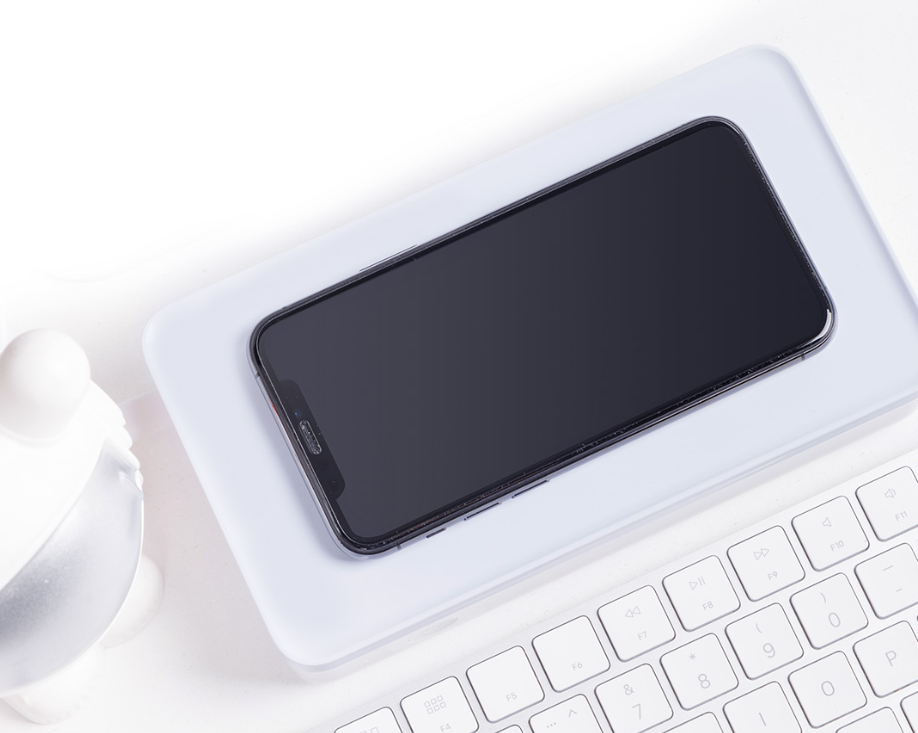 Mobile phone models that support wireless charging:
·Apple 7.5W: iphone8/iphone8p/iphoneX/iphoneXS/iphoneXR/iphoneXS MAX/iphone11
·Samsung 10W: S6/S6 edge/S6edge+/Note5/S7/S7 edge/S8/S8+/S9/S9+/Note8
·Xiaomi: Xiaomi 9/Xiaomi MIX 2S/Xiaomi MIX 3
·Huawei: MATE 20Pro
Do you think the FIVE Multifunctional Phone Sterilization Box can only sterilize mobile phones?
That would be a big mistake!
I believe many female friends will have such troubles!
Make-up brushes and cotton pads are used for a long time, it is easy to breed bacteria, and it is easy to cause makeup disobedience and other situations!
FIVE Multifunctional Phone Sterilization Box can also sterilize women's makeup brushes, cotton pads, ear studs and jewelry.
A clean life can lead to a life of high quality. Don't let potential bacteria threaten the health of family members and children.
Sterilization of mobile phones, jewelry, and cosmetics cannot be delayed.
Get a FIVE Multifunctional Phone Sterilization Box quickly and start a better life.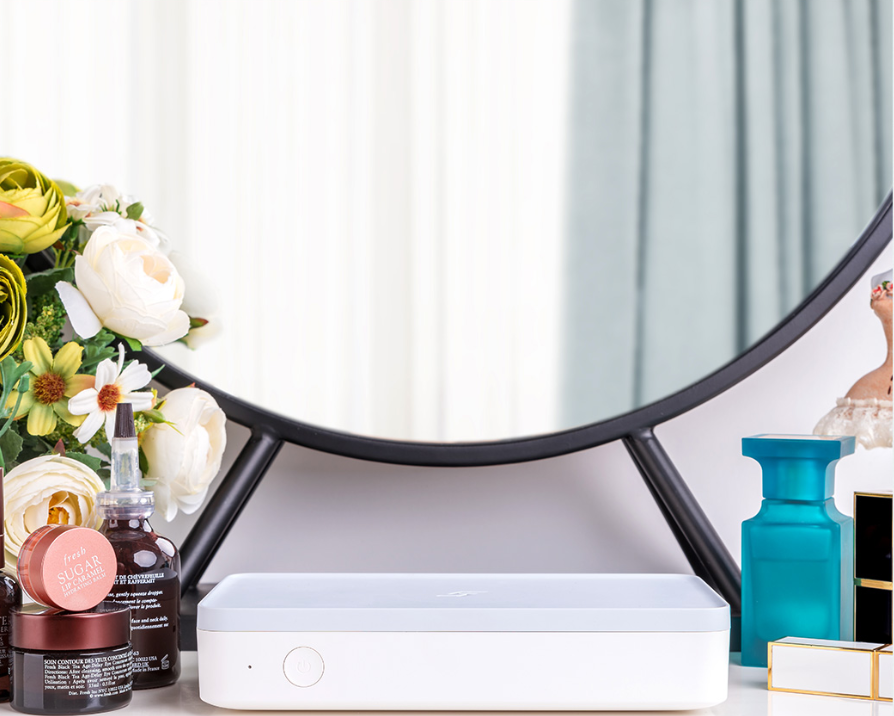 Product Specification
Product size:
---
Weight:
196.5g
---
Material:
PP + ABS
---
Charging time:
Plug in to use
---
Interface:
Type-C
---
What's inside the box:
FIVE multifunctional sterilization box×1, manual×1,  cable×1
---
Brand name:
FIVE
---