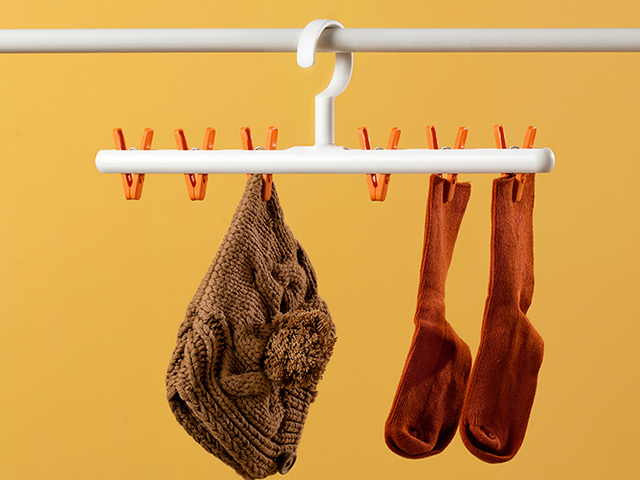 Today, we will recommends you a durable, multifunctional sock clip that can easily dry socks and underwear. It is not only high in value but also practical.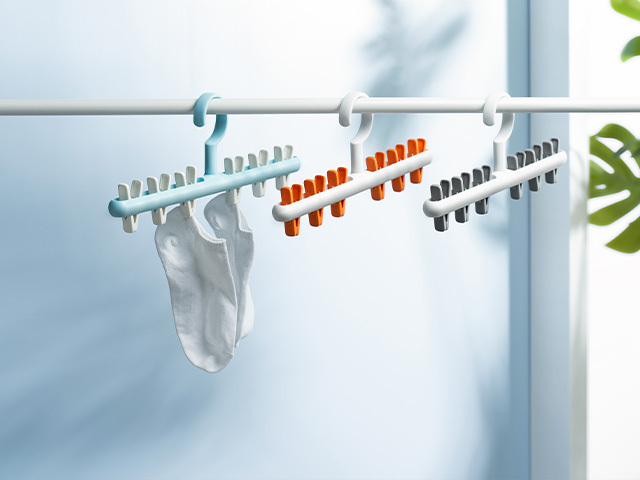 This uniquely designed sock clip, in addition to drying socks, can also be used for small pieces of clothing such as underwear, which is practical and convenient.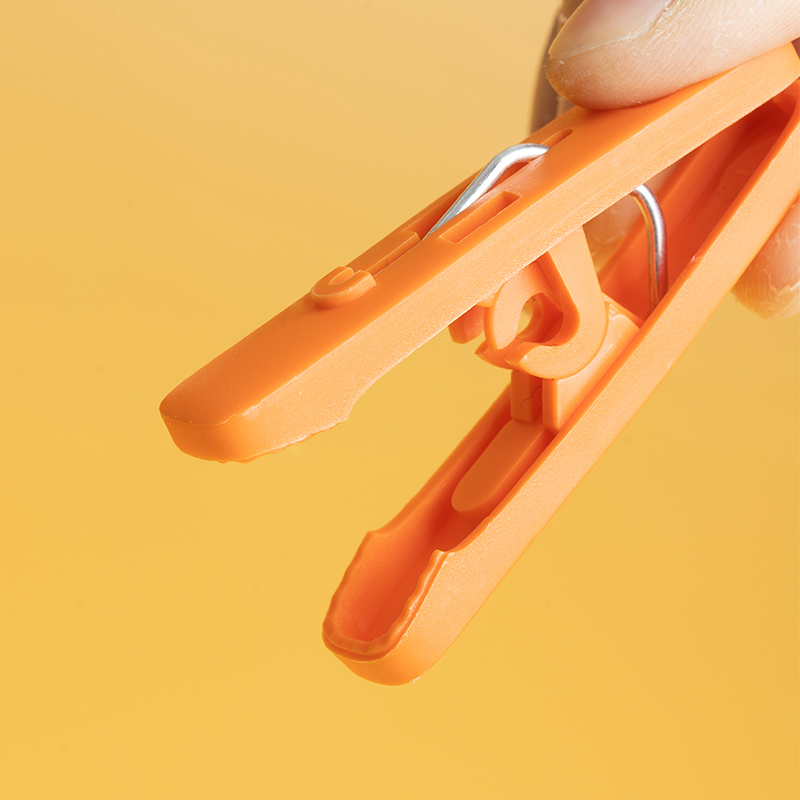 If you look closely at the clip, you will find that its jaws are jagged, and a thicker spring is specially selected, which is of high quality and can hold objects firmly.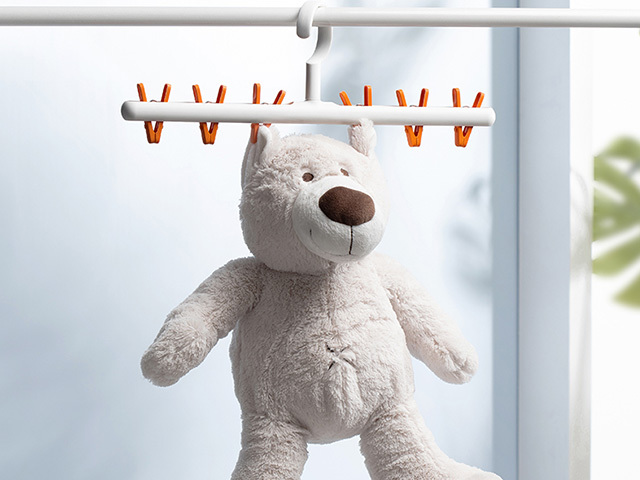 The load-bearing capacity is very strong, and the doll is not easy to fall off.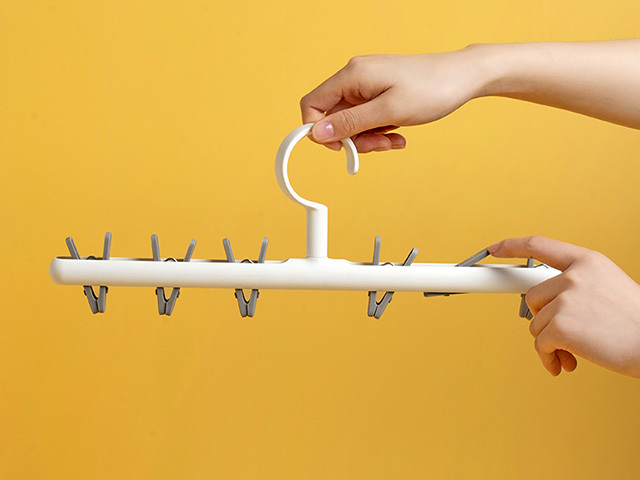 Moreover, in order to prevent the hanger from being blown off by the wind, a special design is made. It can be rotated 360° and can be dried at any angle at will. Even if there is wind, it is not afraid of falling, and it is hung stably and dried quickly.
The distance between the clips is reasonable, the drying is faster, and multiple pairs of drying can be completed at one time, saving you clothes hangers and space.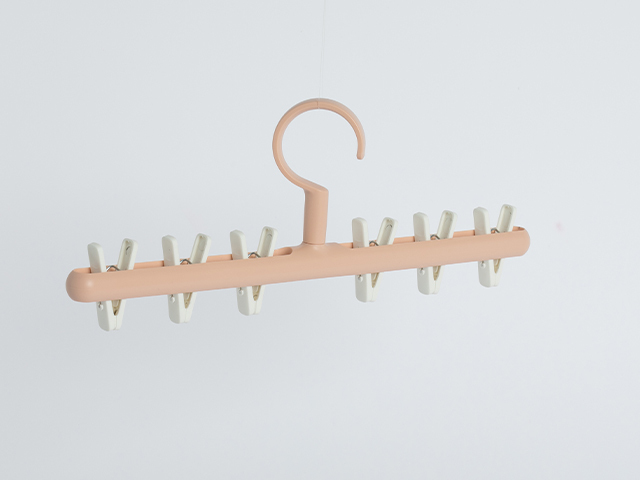 The clothespins are fixed, and the clothes will not be entangled due to the wind, resulting in uneven drying or deformation.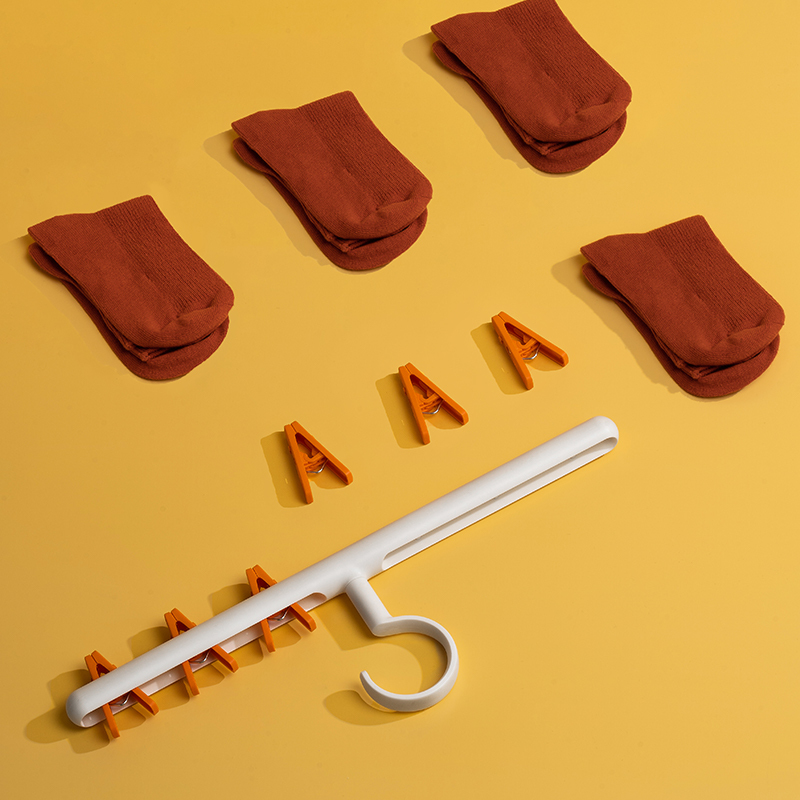 The clip can be increased or decreased according to needs, which is convenient for storage, and it does not take up much space to carry it out. It is economical and practical.
Usually underwear,  socks, hats, scarves, etc. can all be used, and it is very convenient to dry some small clothes of a baby.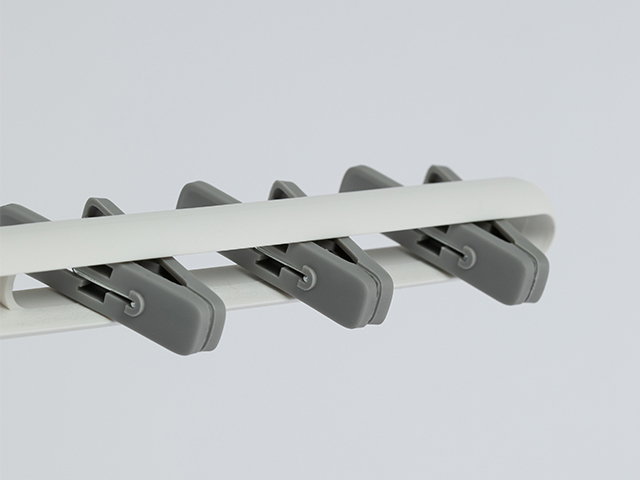 We are also noticed some details. Its corners are rounded and smooth, without burrs, well-made, and full of texture.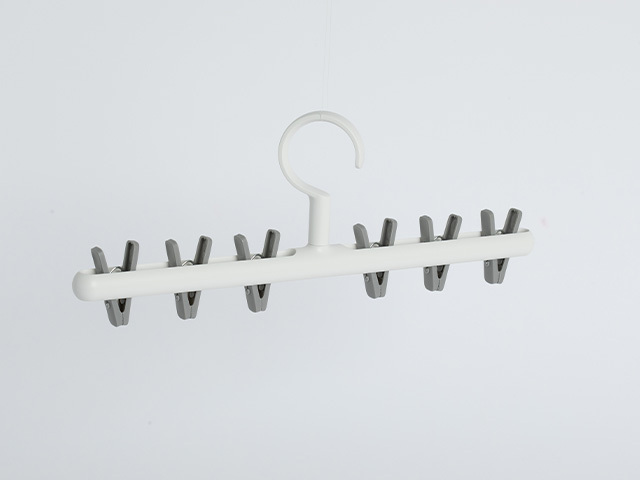 It also uses a strong and durable PP material, which is stronger and thicker, has a strong load-bearing capacity, and can be used for a long time.
High value, unique design, 4 colors to choose from, beautiful and practical.
Product Specification
Product size:
---
Weight:
93.7g
---
Material:
PP
---
What's inside the box:
Nad Laundry Clip with Holder x1
---