Brand new design
The cup body is specially designed with concave-convex pattern, which is simple and beautiful, comfortable to grip and prevent hand slip.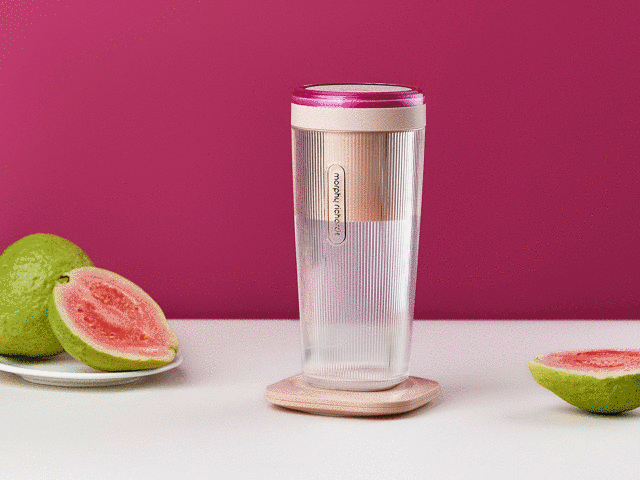 New Wireless Charge mode
When you want to charge it, flip the cup upside down on the base, and the base indicator light flashes white, which means that it is charged. The charging base is safe and waterproof, not easy to leave stains.
Blend your juice anywhere, anytime
The cup weight only 450g, with 300ml which is suitable volume for one person, easy to carry.
Safety design
The cup body has a special alignment and magnetic induction buckle (small gray dots in the picture). When blending the juice or carrying it with you, please tighten the lid to align the upper and lower snap points.
Easy to use
The switch is located on the top of the cup lid. Double-click to turn on the power and turn off with one click.
Hidden blade
304 stainless steel material, the rotation speed is up to 21000 rpm (this speed is higher than the average household juicer), the juice is strong and powerful, even smoothies can be made, and the juice is delicate and delicious.
The cutter head is designed below the horizontal line of the cup lid, which greatly reduces the chance of daily contact with the cutter head and improves safety.
Anti-skid design
There is a anti-skid base at the bottom, which is not easy to slip.
USB cable interface
The USB cable interface is convenient for connecting any charger and power bank. You can also connect the car charger to charge it.
Your juice will be ready in 40Sec
It takes only 40 seconds to make all kinds of fruit and vegetable juices, milkshakes, baby food supplements, etc. It is a must-have for blending fruit juice.
Whether you are on a business trip, traveling, commuting to work, or going to the gym, you can always have a taste of freshly juice.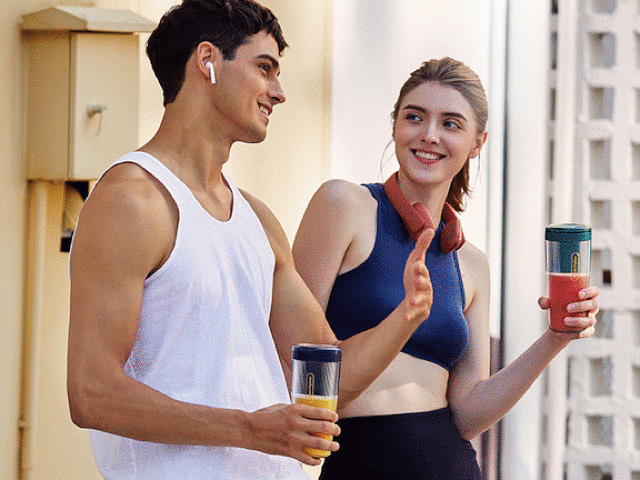 Product Specification
Product size:
8.3cm * 18.6cm
---
Product weight:
450g
---
Material:
PCTG, Tritan
---
Volume:
300ml
---
Model:
MR9800
---
Power:
50W
---
Voltage:
220V
---
Charging type:
Wireless charger
---
Charging time:
4 hours
---
Rotating speed:
17000 – 19000r/min
---
Features:
Portable to carry, lightweight, wireless charge,
---
Volume:
300ml
---
Warranty:
1 year warranty period
---