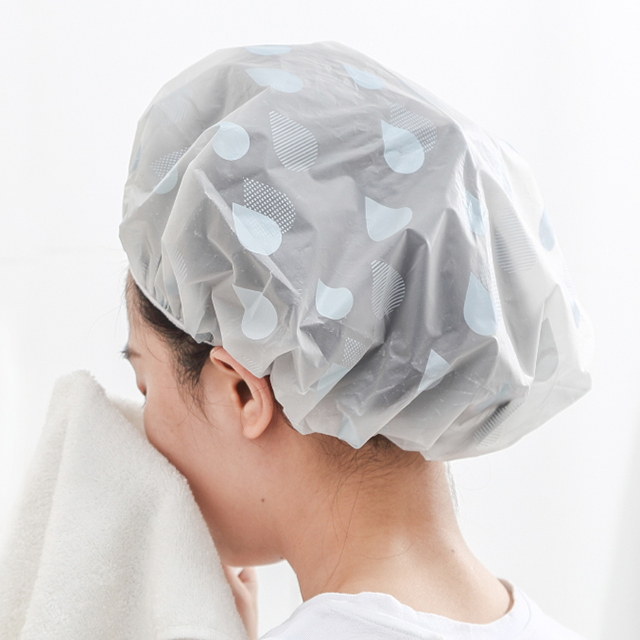 Recommend a shower cap for everyone, which can be used in many occasions.
The cap is light and soft, with a high elastic, which is very comfortable to wear.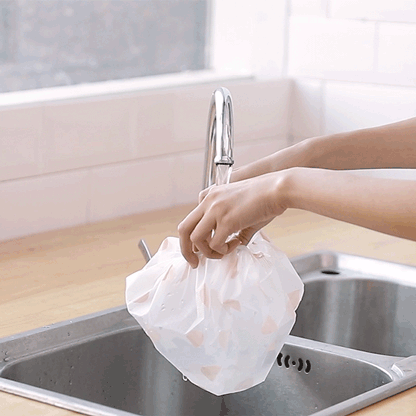 The shower cap is made of EVA material, which is not only light and soft, durable, but also dustproof and waterproof. Pour water into the shower cap to prevent dripping. With it, there is no need to worry about wet hair.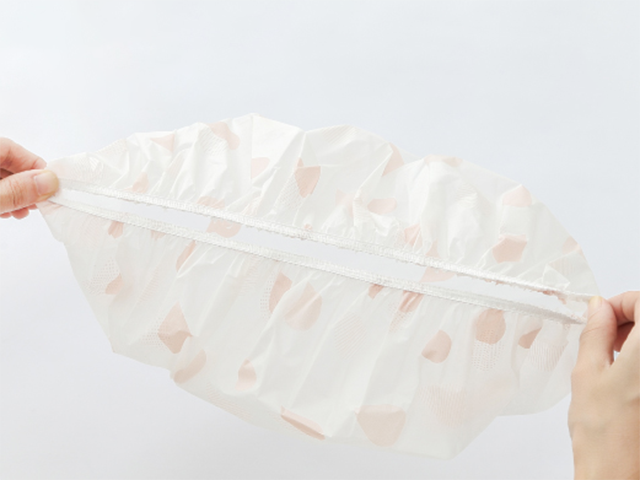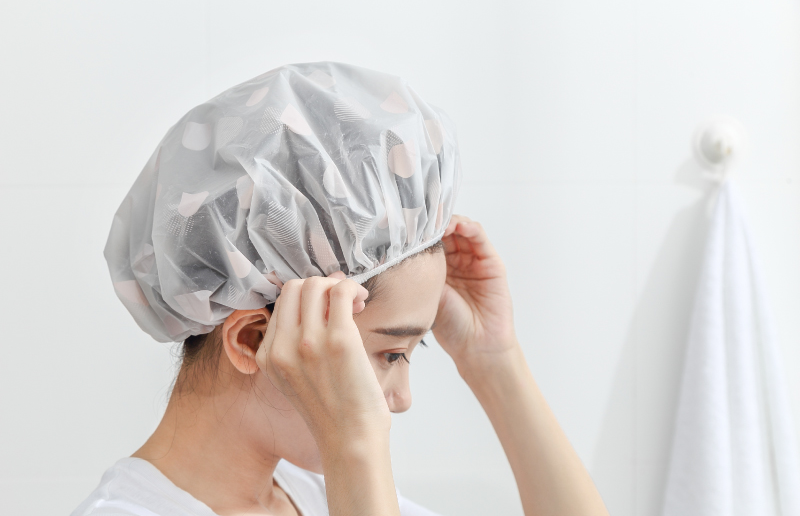 High-quality, high-elastic, comfortable to wear, suitable for most people, and can be worn on long and short hair.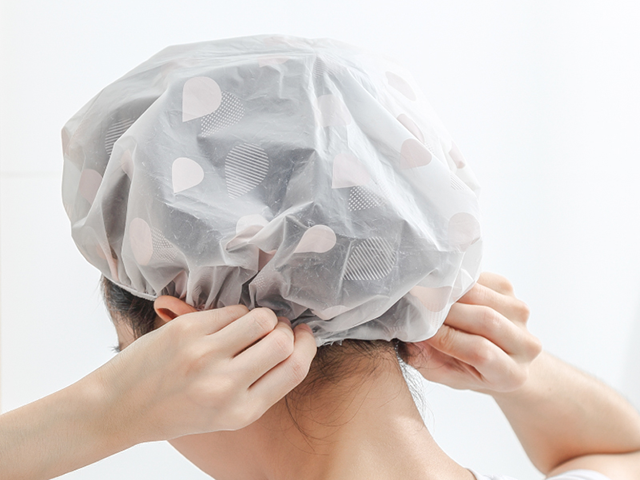 From the forehead to the head, it can be covered by the shower cap to prevent the hair from getting wet.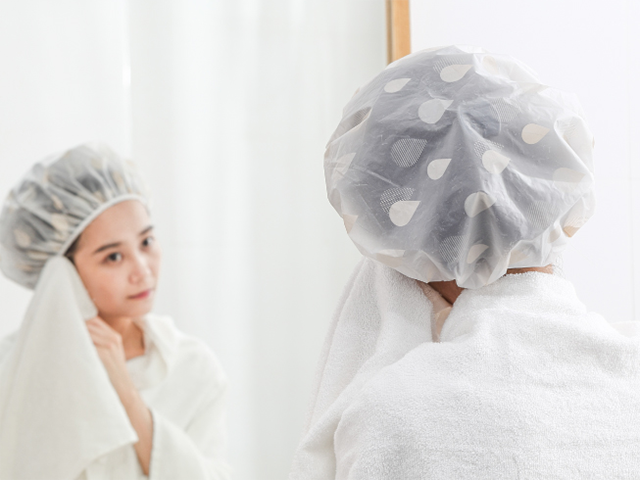 It can be used not only in bathing, but also in makeup, cleansing, and washing.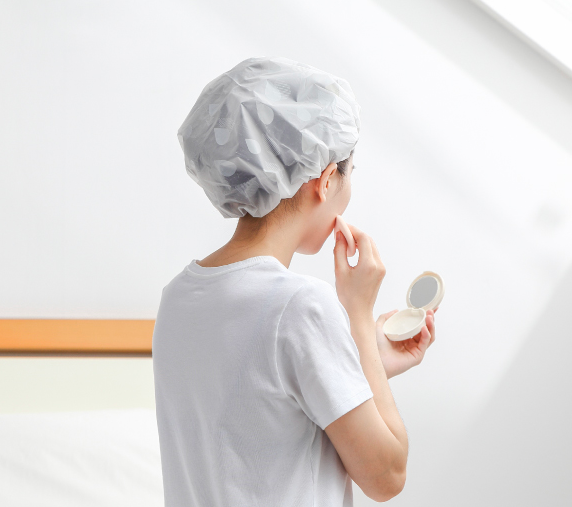 Wear it while putting on make-up, hold your hair together, and don't let the hair interfere with the make-up.
Use it when cleansing the face to prevent the hair from getting wet, and to do better facial cleansing.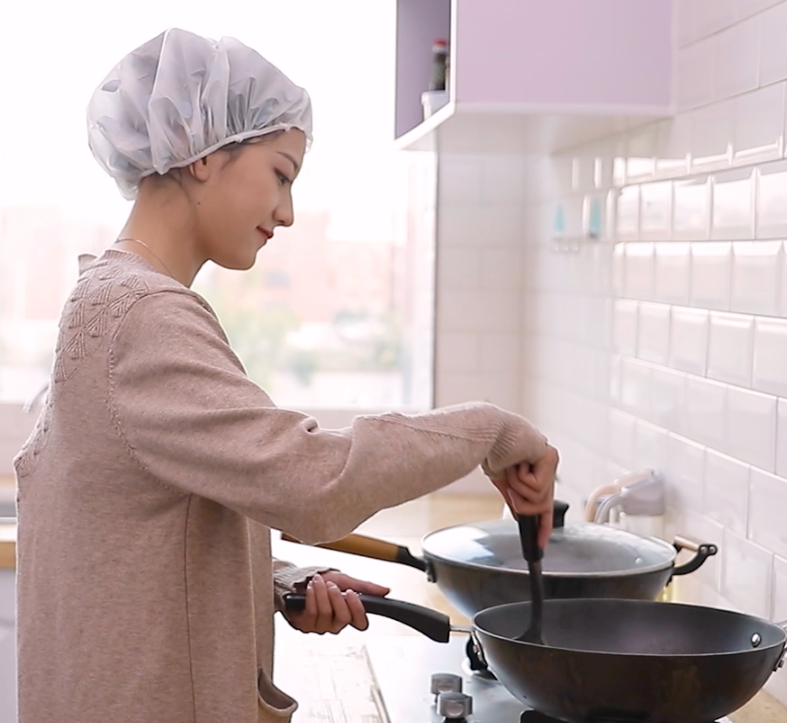 You can even wear it while cooking to keep out oil and smoke.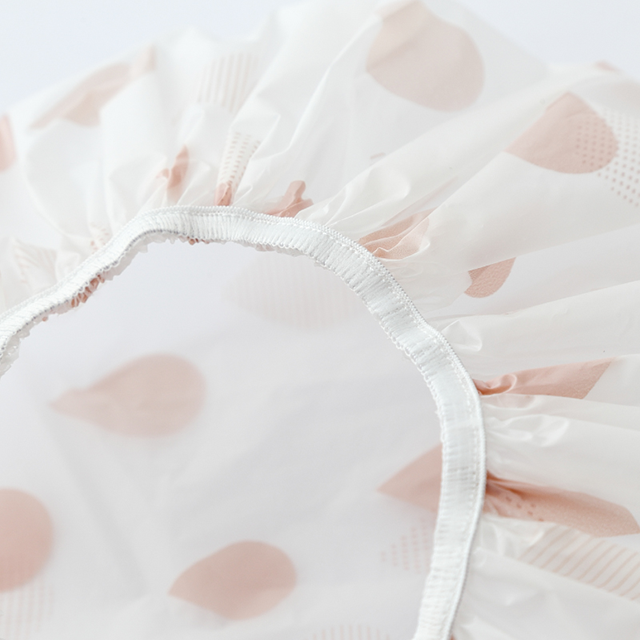 The workmanship is also very fine, the wiring is precise, and it is durable.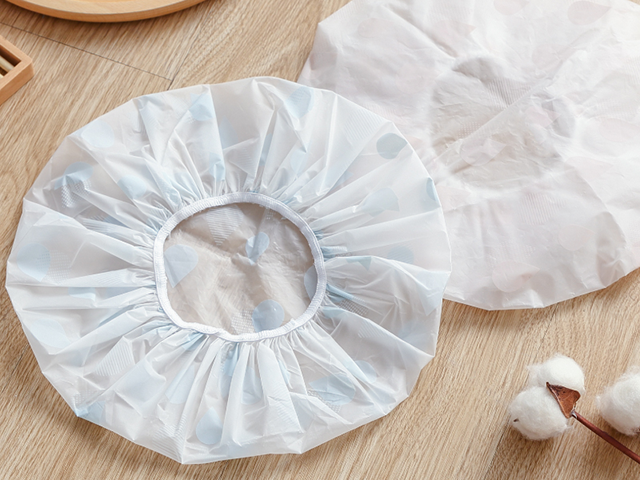 The shower cap is semi-transparent, with water drop printing, the pattern is simple, fresh and beautiful.
Small and light, it can be folded for easy storage, even when traveling on business.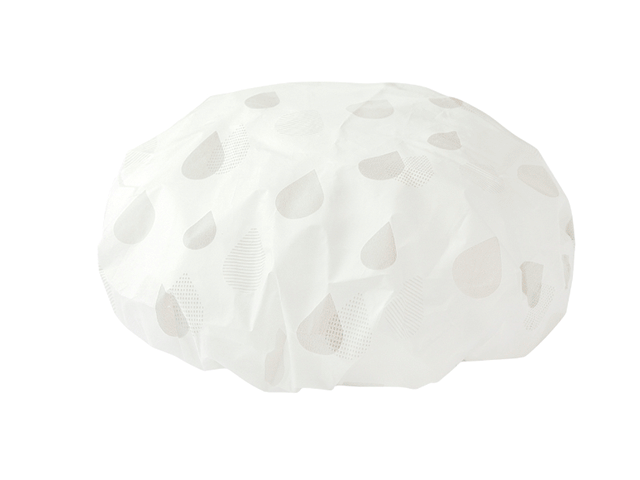 Available in 4 colors: blue, gray, apricot, and pink.