In our daily life, we often drink water. At this time, we will use a small item, which is a tumbler.
It is necessary to choose a beautiful and pleasing tumbler.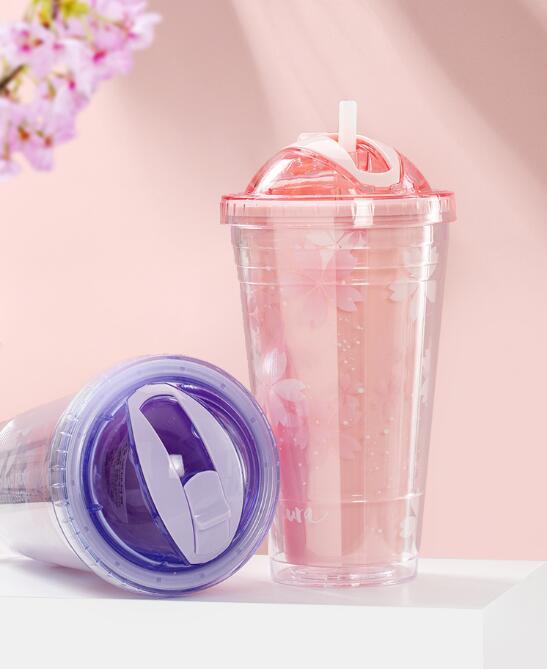 After countless selections and rejections, We finally found this cherry blossom tumbler.
This tumbler is from the Japanese brand "USAMI".
The  embossment on the cup body is particularly exquisite and eye-catching, which significantly enhances the exquisiteness of the cup.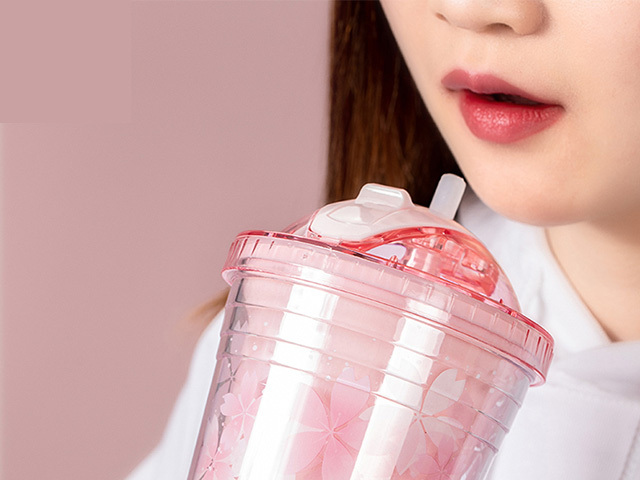 Food-grade material design, strict implementation of the US FDA food-grade container standards, does not contain BPA, so you can use it with confidence.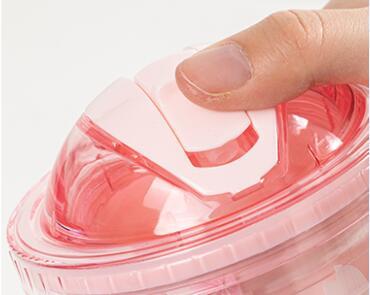 The cup lid is designed with a sliding lid, which tightly clamps the silicone straw, and it won't leak water no matter how you shake it.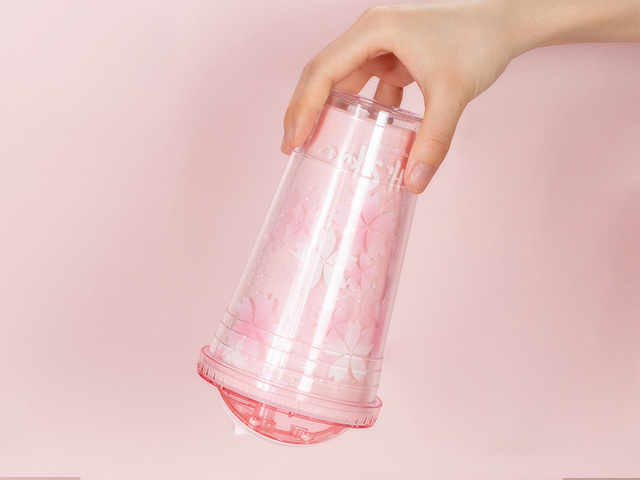 There is a silicone ring around the lid of the cup, it will not leak after being tightened upside down, and the tightness is improved.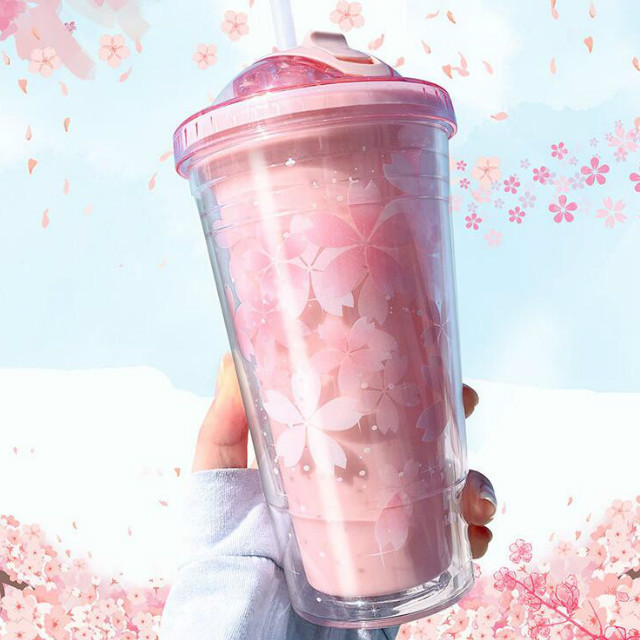 In particular, the large-capacity design can effectively improve the overall practicability.
The treatment with the upper width and the lower width makes it have a very comfortable grip.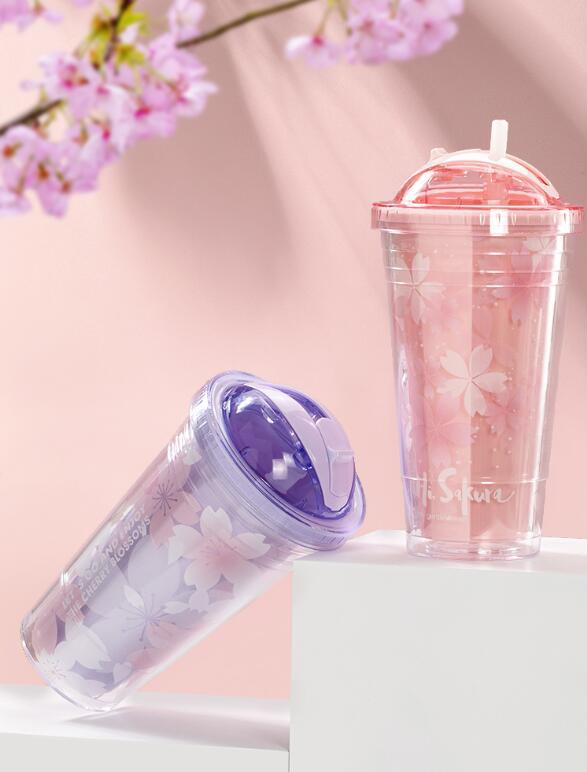 The beautiful patterns decorate the cup noodles, creating a visual sense of beauty, and the beautiful cherry-themed PET film is more tender and lovely.
Two colors of pink and purple are available to match different moods.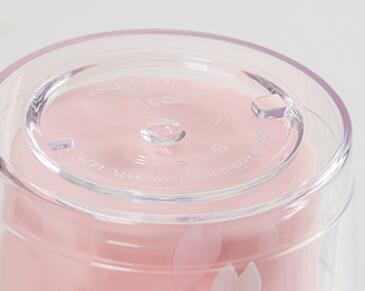 The double-layer cup body design and 8MM sandwich design can effectively isolate the temperature.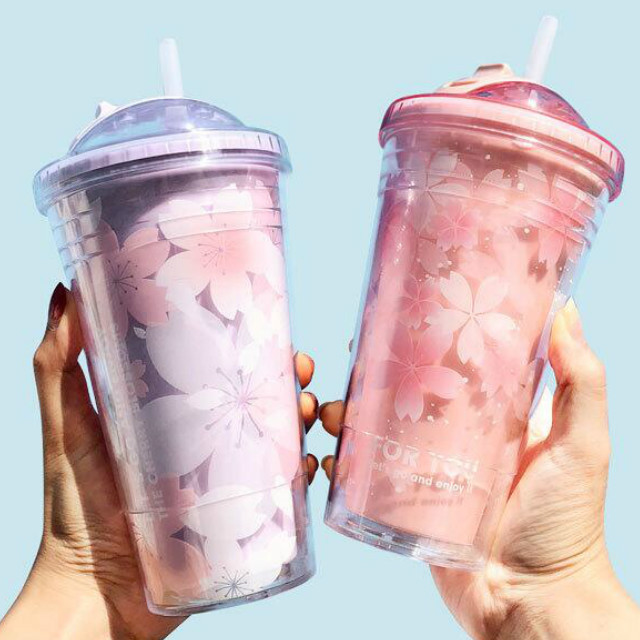 The beautiful and exquisite appearance can be easily grasped by the palm, and the design is intimate and humanized, which is more convenient for daily travel.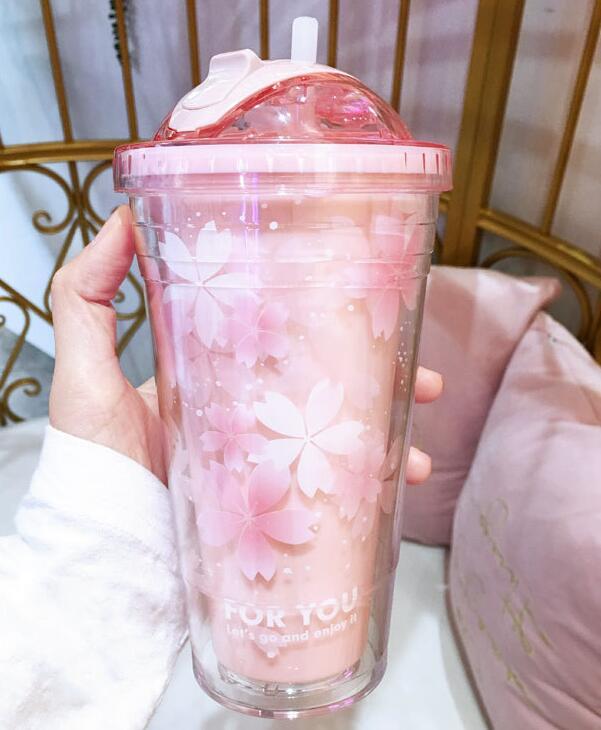 With a cherry blossom straw cup, hold it in the palm of your hand, take a sip, and your mood feel instantly good.
Product Specification
Product size:
---
Weight:
240g
---
Material:
AS
---
Volume:
480ml
---
Brand name:
USAMI
---
Is there a heat preservation function:
No
---
Series:
Sakura series
---
What's inside the box:
Sakura tumbler ×1
---