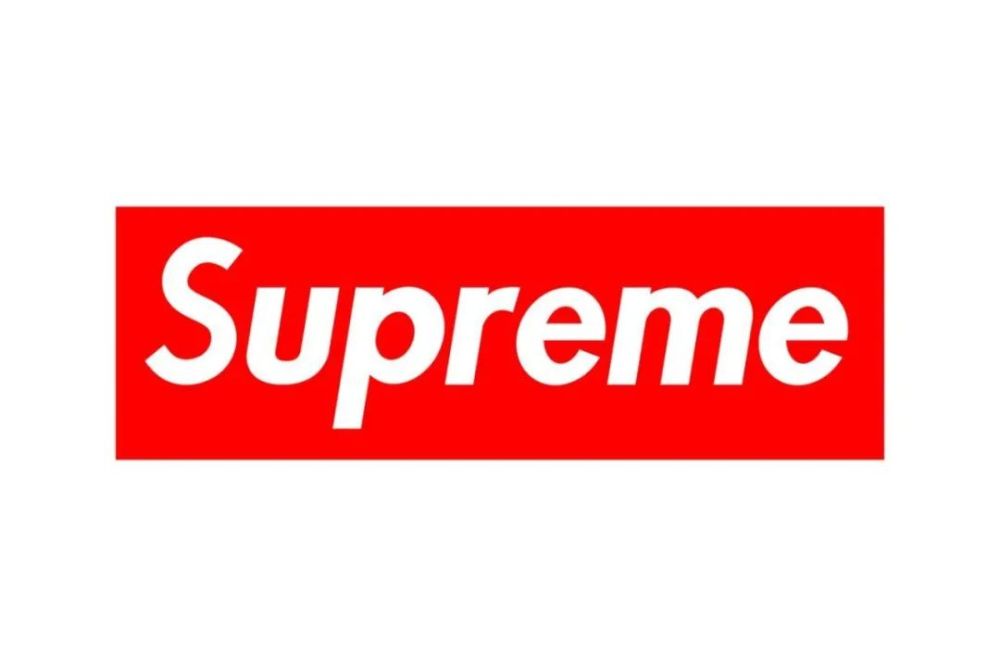 There is a brand that almost everyone in the fashion circle knows.
It originated in the United States, and for a period of time, it also represented the street culture of New York.
Later, the trend godfather Fujiwara Hiroshi and other entered the Japanese market. Since then, it has become famous in Asia and has become a well-known street brand among trendy people. It is Supreme.
Picture from instagram
They have also been co-branded with many big brand, such as LouisVuitton, The North Face, etc. Once these co-branded models are on sale, they are very popular among hipsters from all over the world, and celebrities and bloggers at home and abroad are also rushing to wear them.
When many new models are on sale in the United States and Japan, they often need to line up to buy. The lineup is even more terrifying than the lineup of those celebrity restaurants.
that's it
However, this street fashion brand recently came to a cross-border joint name with a fan brand, and together they launched a hanging neck fan.
Hang it around your neck and be surrounded by the cool wind anytime and anywhere when you go out. You no longer need to look for air conditioners everywhere.
Wearing it is light and stylish, not to mention how comfortable it is.
I have to say that this product came too timely!
The subway in the morning was crowded with people, making people breathless.
People sweat profusely on the way to work, which is really uncomfortable.
It's inconvenient to hold a small fan in your hand, especially when you carry your bag and need to hold your phone in your hand, which is troublesome.
At this time, it is very convenient to take it out and hang it around your neck.
After opening it, the feeling is as refreshing as drinking ice-cola in the hot weather!
This time, Supreme's classic box logo is used in the design, and a hanging neck fan with blue, red and white colors is designed.
Each color is very fresh, and the halter-neck fan is made into a fashionable headset that is visual.
It is very light, hanging around the neck is lighter than many halter earphones, and it is no burden to wear it on outings and travels.
You know, the previous hanging neck fan is already very light, weighing only 320g.
This time it was only 263g. Sometimes you may forget that you still have this thing hanging around your neck when wearing it.
People who don't know thought this was the latest fashionable item, it was very cool.
Regardless of its light weight, the air volume is not bad at all.
Let's do a little experiment with Feather. The air volume is comparable to many desktop fans.
And there are three levels of wind, which can adapt to you to adjust the air volume in different environments.
The neckband is made of ultra-soft silicone material, which is skin-friendly, and breathable.
In order to test its strength, no matter how I ravage it, it can withstand it, and its flexibility is very good.
Whether you are cooking, working, or wearing it, it is a portable "small air conditioner".
Even during lunch break, you can stand it on the table and feel the coolness.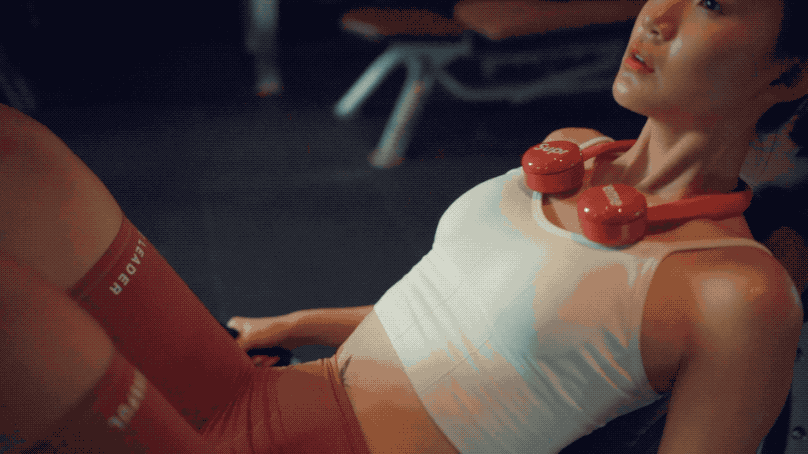 If your face have full of sweat while exercising in the gym room, you will not only feel a little embarrassed, but you will also feel a little uncomfortable.
But when you wear it, you can feel very refreshing.
This time the fan still uses a turbo fan + hidden air outlet to ensure strong wind while avoiding getting into the hair.
No matter how she moved, her hair didn't get caught in it, which was very safe.
The silicone halter hose makes the halter not easy to get stuffy and sweat.
It is also very convenient to take care of at ordinary times, just wipe gently with a paper towel.
Level 1
Level 2
Level 3
It has a total of three levels, and you can switch gears with a single tap:
Level 1: Suitable for nap, office, quiet and comfortable air volume.
Level 2: commuting on the road, on the subway, to drive away the heat.
Level 3: What kind of continuous cool breeze makes people more comfortable in the hot summer?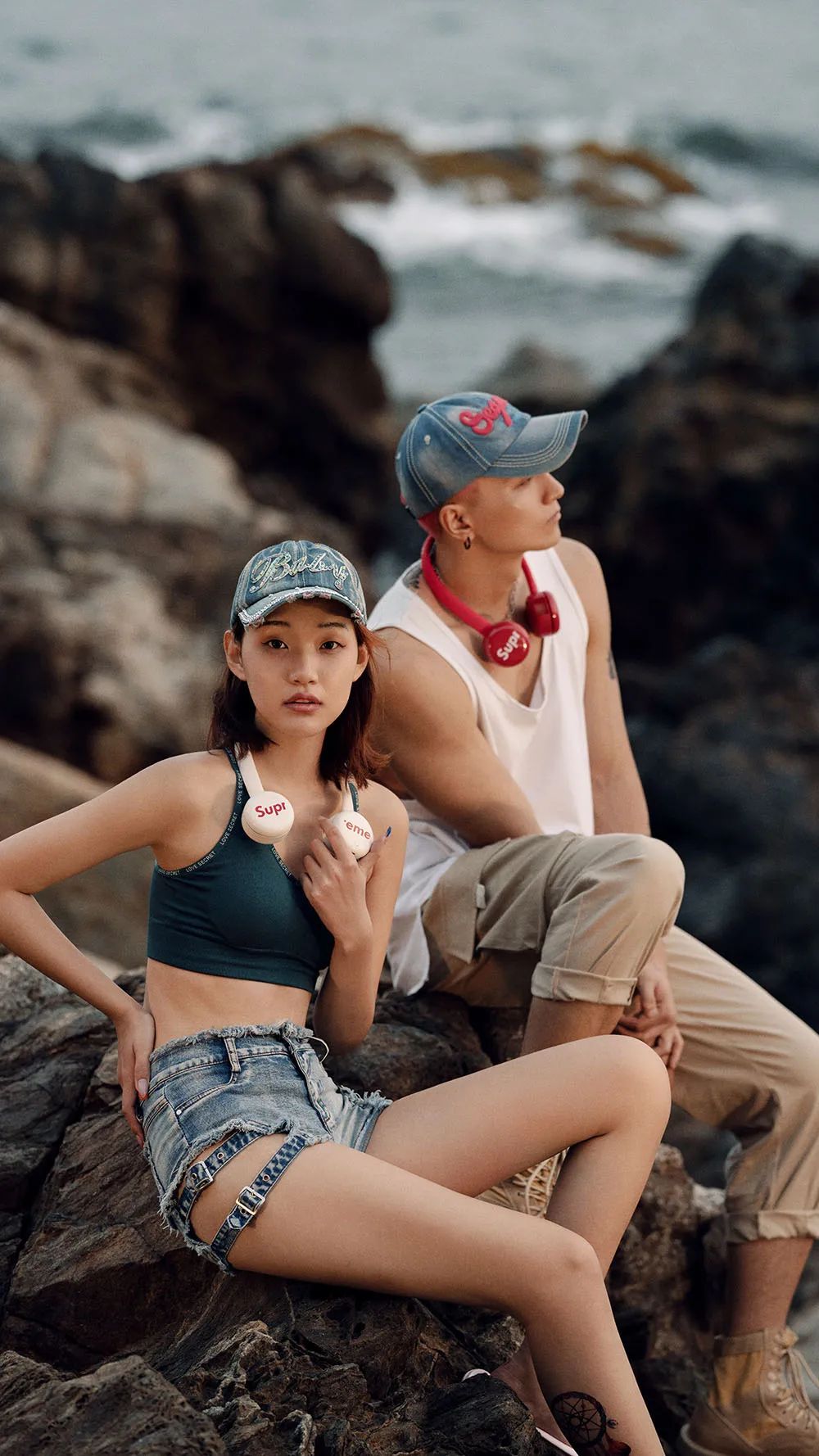 Its battery capacity is 1800mAh, and the battery life is quite long.
When fully charged, the first gear can blow for 300 minutes, the second gear can use 150 minutes, and the third gear can blow for 75 minutes.
Like the hanging neck fan I used before, this part of the connection cannot be rotated. When blowing, it can only be blown to one direction and cannot be changed.
And this not only can the silicone neck be turned at will, but the joint can also be turned over, making it more convenient to adjust the wind direction.
The whole body can change the angle at will, so where you want to blow, how comfortable it is.
When there is no electricity, just connect the USB cable directly to charge.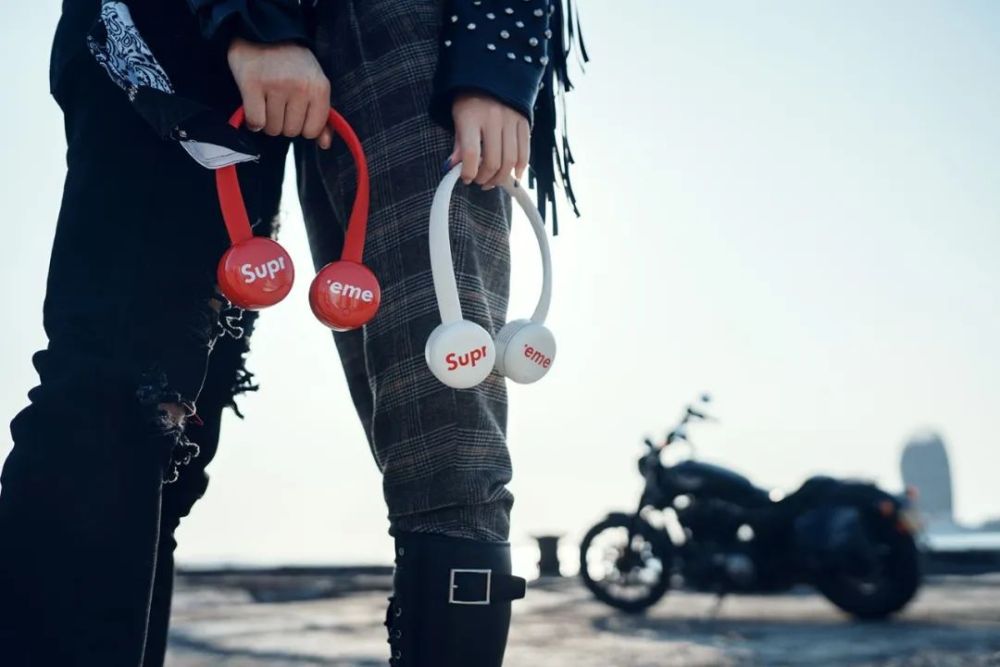 Taking it home can also make a pair with a friend or lover.
The packaging is a gift box type, very suitable for giving away.