The vest line was once a fitness goal for many people.
At that time, my pursuit of the vest line was almost crazy. I maintained high-intensity exercise every day and had a reasonable diet.
The self-discipline is unbelievable even when I think about it.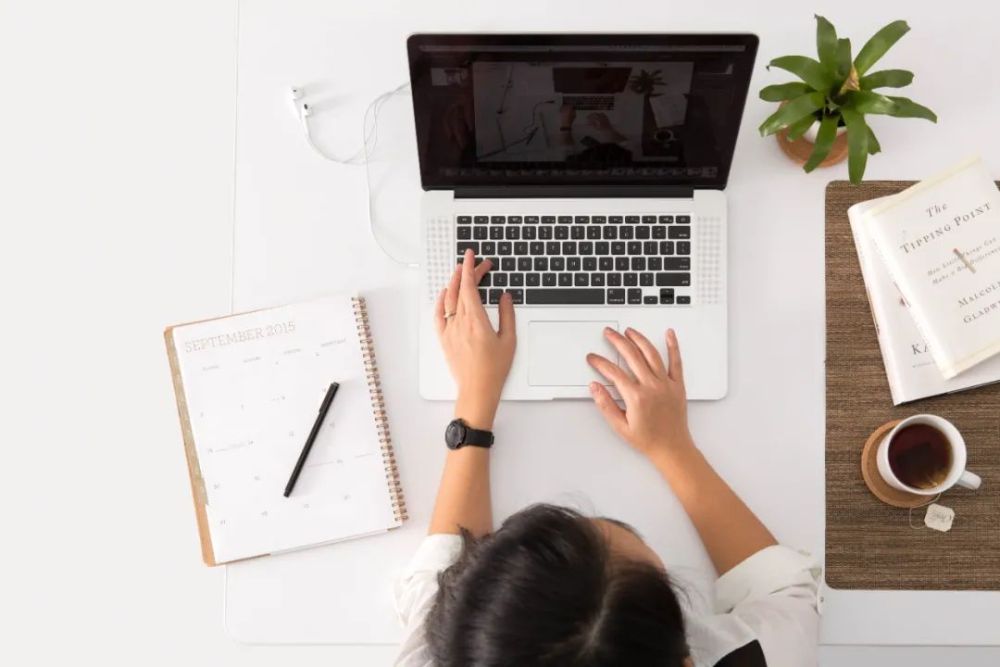 Photo by Avel Chuklanov on unsplash
But now that work has become busy and make us become lazy.
Laziness coupled with intemperate eating, the small belly has become my biggest body shape trouble.
Working at the desk all the year round has also made the whole person's posture worse and worse, always looking listless.
In fact, many people now have a protruding belly because of poor posture and lack of exercise.
Usually remind yourself to sit upright, stand upright, and exercise moderately. This problem can really alleviate a lot, but it is easier said than done.
If you think these are a little difficult to implement, then the things recommended by the editor today can help you to upgrade.
It is the VONMIE Smart Style Belt from Japan. Wearing it will let you "own" a small waist in 1 second.
Visually, the waist looks a little smaller, and the person looks more upright.
I insisted on trying it for a month, and felt that the abdomen had become firmer, which was especially amazing.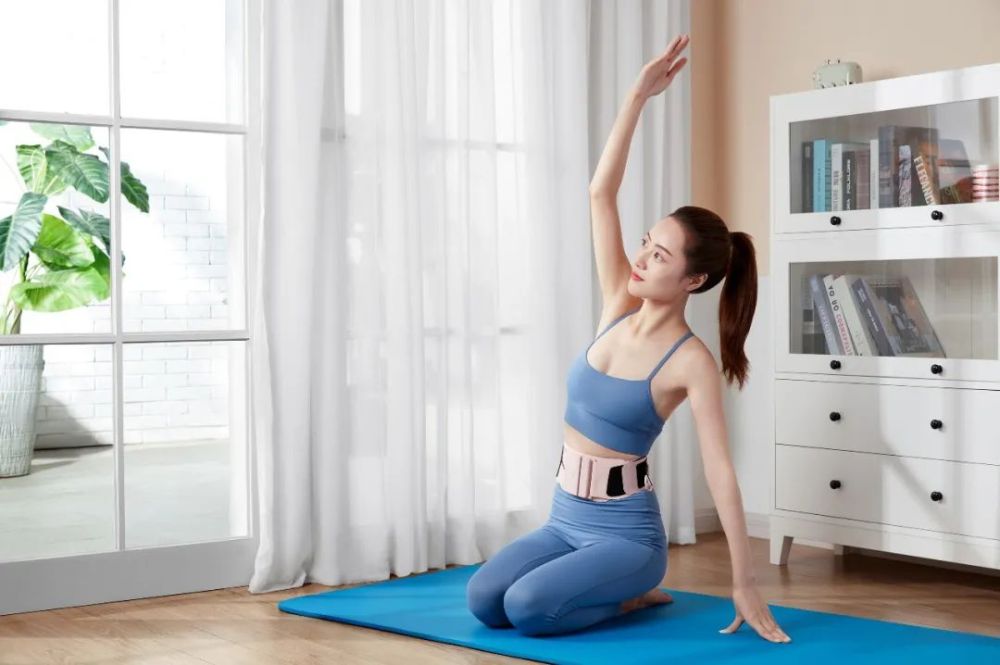 Wearing it, you will involuntarily stand upright and sit upright. With exercise, the effect will be doubled.
It can release EMS current pulses to continuously stimulate the abdominal muscles, allowing the muscles to "autonomously" move.
Use it during exercise, which is called a strong combination, which may be better than your own single exercise.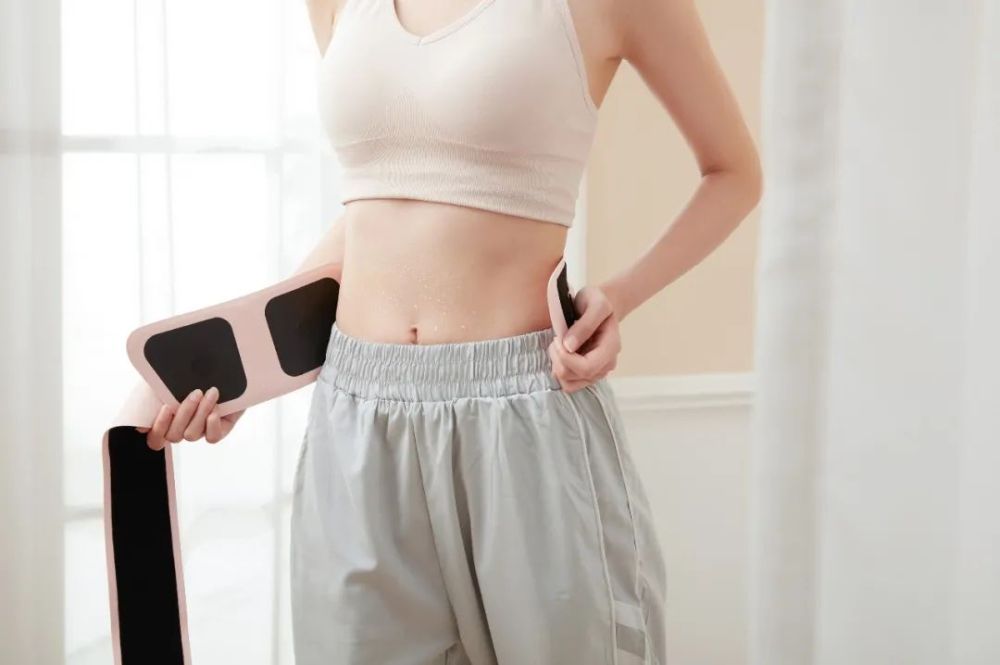 It allowing the muscles to vibrate by themselves.
Every time I use it, my abdomen will sweat slightly, just as refreshing as I have just done abdominal exercises!
It will automatically shut down after 25 minutes to prevent you from overusing it.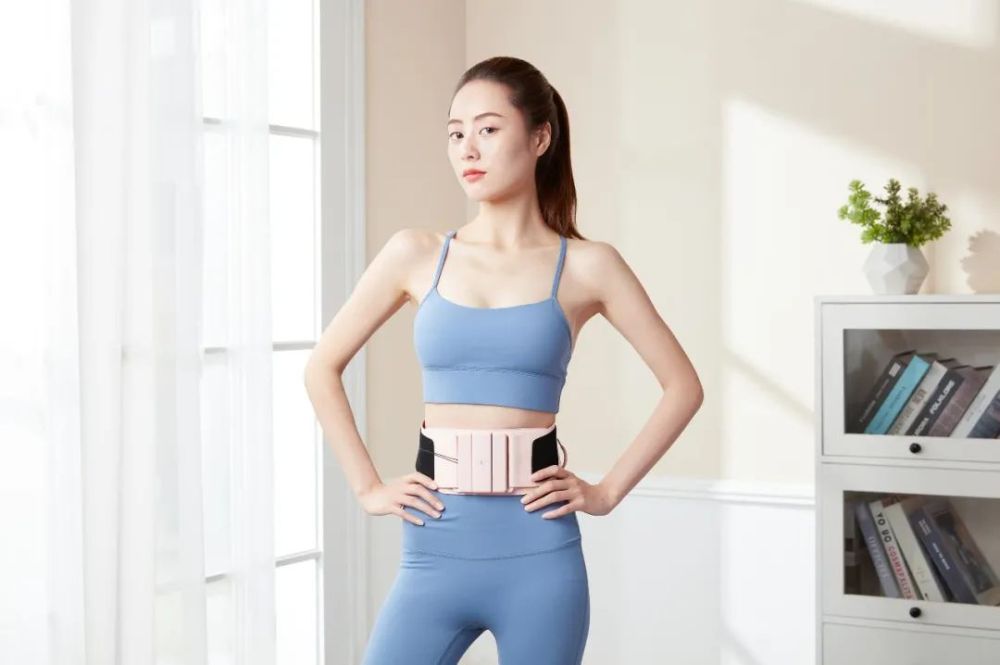 We often watch fitness videos, and the bloggers in them will mention a word that is to pay attention to "force".
This means that when you exercise, you must pay attention to the muscles in the training area and feel the heat in order to make the fitness effective.
Many people do not exercise, but they want to train their shoulders but they train their trapezius muscles. To a large extent, it is caused by not paying attention to the place where the force is exerted.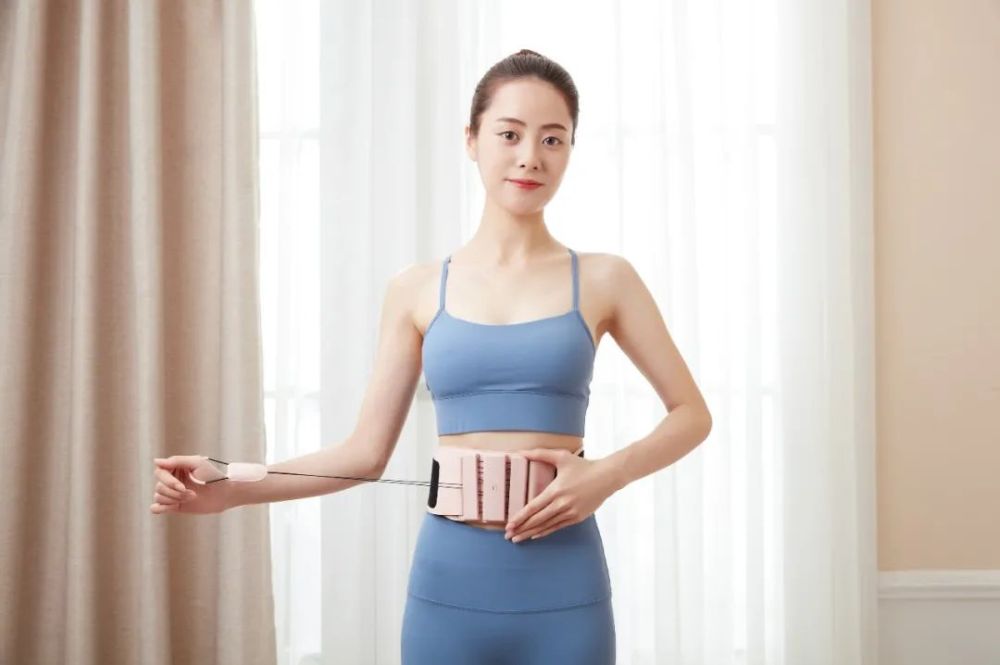 Wearing it for exercise is the same as going to the gym to train your abdominal muscles. The coach will pat your abdomen to stimulate your muscles based on your exercise. This is the same.
And wearing it, you will unconsciously tighten the core to avoid movement deformation and lumbar compensation caused by the collapse of the waist, thereby protecting the lumbar spine, preventing sports injuries to a certain extent, and helping to improve sports efficiency.
The current pulse vibrates the abdomen, coupled with exercise, double stimulation of the abdominal muscles.
It is very comfortable to wear, without the shackles of traditional waist shaping, and it is unpleasant.
I often wear it on my body, help me sit upright, stand upright, train my back muscles, let it form muscle memory, and help me raise my head and chest.
If you work at the desk all the year round and you have a lot of problems with your waist down, you always feel uncomfortable.
Then I highly recommend you to try it, instead of EMS vibration and hot compress, just use it as a waist protector.
Train your waist support every day, use certain physical methods to correct your bad habits, and help your body sit upright.
Whether standing, sitting, or lying down, it can fit the curvature of the human spine, help you firmly support your waist, reduce your own waist burden, and you  will naturally feel more comfortable.
There are also 3 levels of hot compress function to make the stomach more comfortable during special periods.
Remember to keep warm if you drink too much iced beverage.
Note: Everyone's physical condition is different. Please avoid using the EMS current function during menstruation.
Wearing looser clothes, it can be invisible instantly.
I usually wear a large oversize T-shirt, and I can't see it at all when I wear it on my body when I go out.
The material of the belt is very skin-friendly, comfortable and breathable to wear, without a sense of stuffiness.
The Velcro can be used by people of different body shapes, and can be worn freely for waists of all sizes.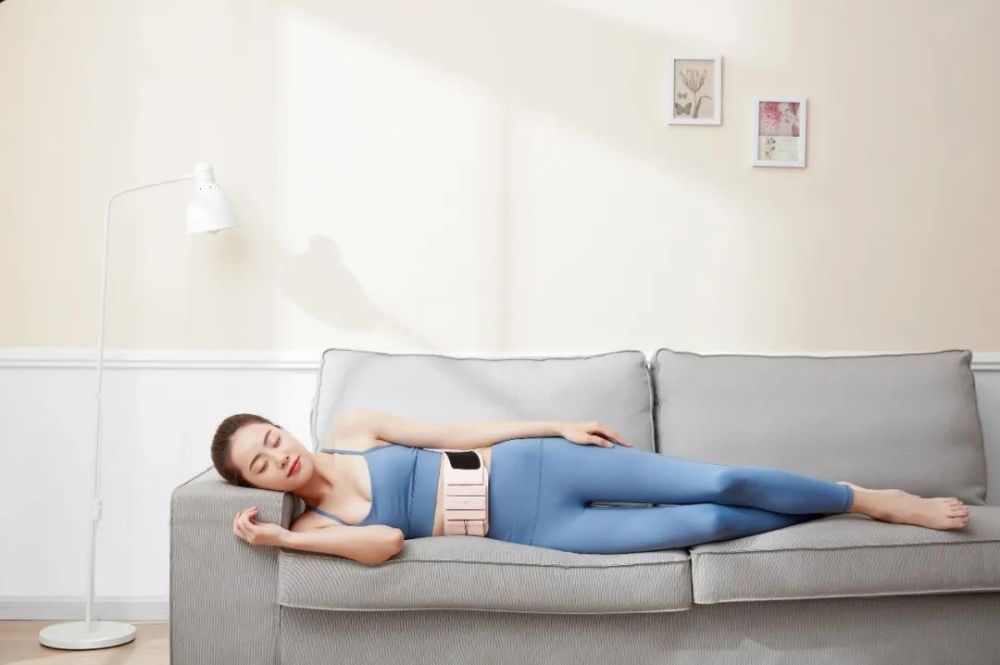 There is no sound when working, which avoids a lot of embarrassment.
People who are strict with themselves can also wear it during lunch break to maintain a good posture during sleep.
The EMS pulse used by the belt can give the muscles a numb vibration.
The pulley group allows you to freely control the supporting force of the waist belt and find the right pressure for the waist.
It is very light and can be easily packed into a carry-on bag for travel and business trips.
When using, put the belt on your body first, adjust the Velcro and pulley.
Then install the host, long press to turn it on.
If the host is out of power, you can remove it to charge it. It takes two hours to charge, and the green light is always on when it is fully charged.
Then adjust the mode and gear, it has a total of 7 modes, each mode has 15 gear options, which can adapt to different tolerance groups.
M1: Warm-up mode, the micro current reaches the abdominal muscles directly to activate the abdominal muscles
M2: Exercise mode, which drives the abdominal muscles, contracting 188 times per minute, assists in effective training of the abdominal muscles, and has a slight sense of vibration
M3: Fat burning mode, EMS micro current simulates the actual movement of the human body
M4: Stretching mode, feel a slight stretch of the abdominal muscles
M5: Deep arousal mode, deep stimulation, greater intensity and lower frequency
M6: Strength training mode to relieve abdominal muscles
M7: Soothing mode, relax muscles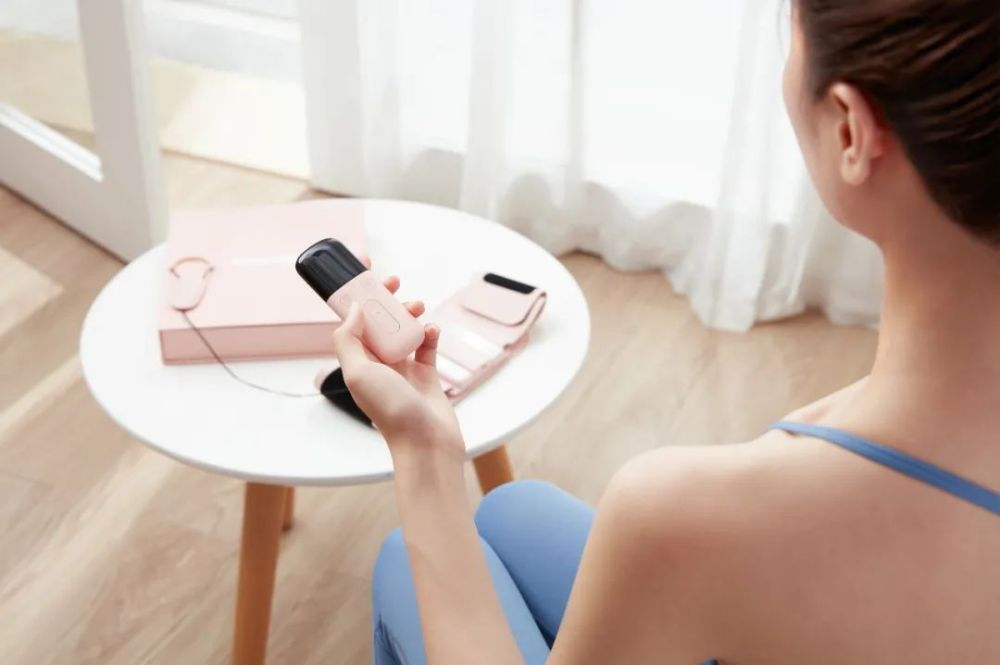 I just like M4. It's just right for me. With exercise, it can help shape my abdomen with less effort.
And the colleague next to me likes M7, she likes this strong tingling feeling.
If you think these gears are not exciting enough, it also comes with a pair of gel stickers.
It helps the skin fit the belt more closely and makes the EMS current vibration more obvious.
If you want to use the hot compress mode, you need an external power bank with type-c interface.
Just like this, the Velcro can fix the power bank firmly without worrying about it falling.
Note: The belt does not come with a power bank.
Lightly press the button of the main unit to turn on the hot compress function and adjust the three-level temperature control.
level 1 yellow light, temperature is about 40℃, slightly hot, comfortable and relaxing
levels 2 purple light, temperature is about 43℃, warm, warm and soothing
levels 3 red light, temperature is about 45℃, warm, hot compress conditioning
If you want hot compress + EMS current vibration, you can directly select the mode and gear after turning on the hot compress.