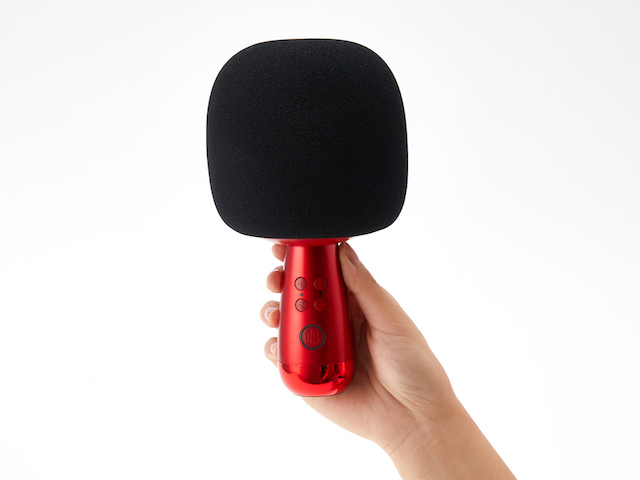 Recommend to you this "ChangBa" Wireless Microphone (G2).
You have to be mentally prepared, from the moment you open it, you can't stop…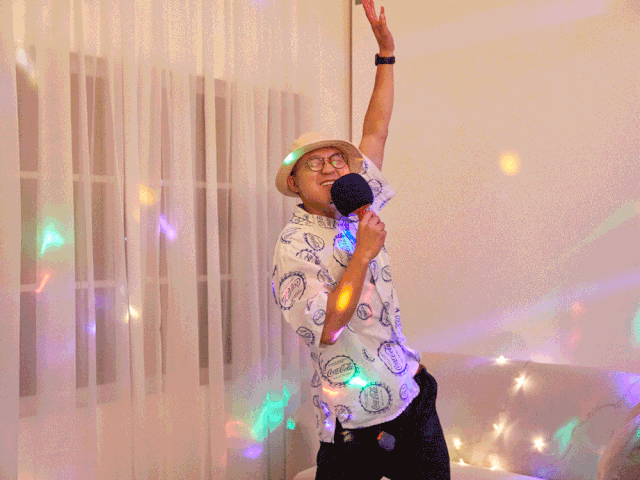 It can instantly transform your home into a KTV, or even…disco, super cool!
It integrates wireless microphone and Bluetooth speaker, which is both a microphone and a speaker.
It is really "toxic". Everyone who has tried it is like a demon and can't stop singing.
It has built-in various sound effects such as fast and slow songs, and can change the voice of "minions" and "monster", which is much more professional and interesting than KTV!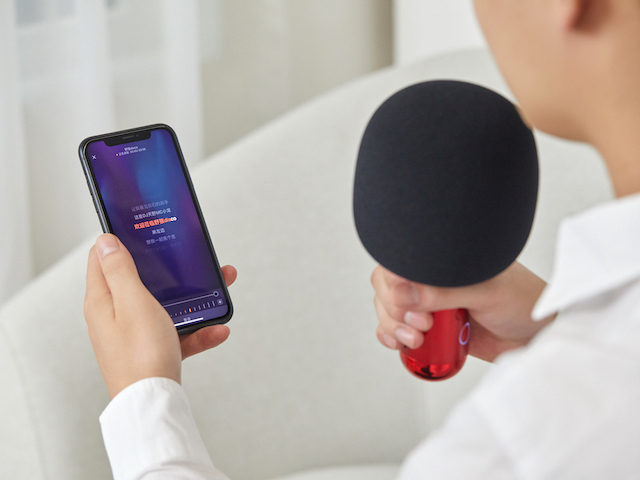 Sing what you want to sing, there is no song you can't find!
When you go to KTV to sing, you will often encounter the embarrassing situation that the song you want to order is too unpopular and the KTV cannot be selected.
Connect it to your phone, open the "唱吧" app, and you can find almost any song you want to find.
You can also record the singing process, the sound is super clear.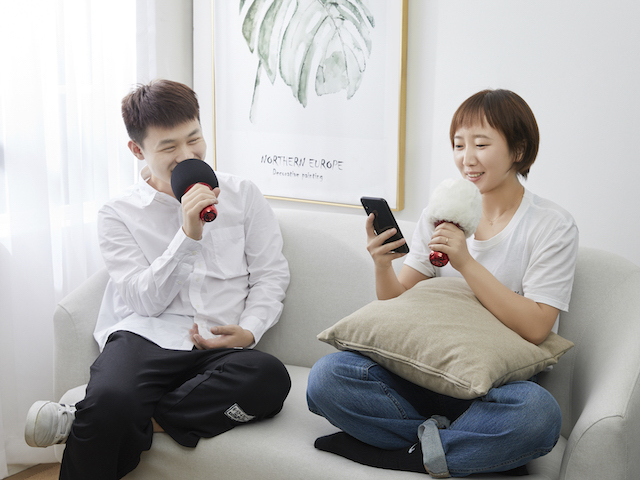 You can also connect two microphones in series to turn on the duo mode, which is great.
Now, you can hold concerts at home every day!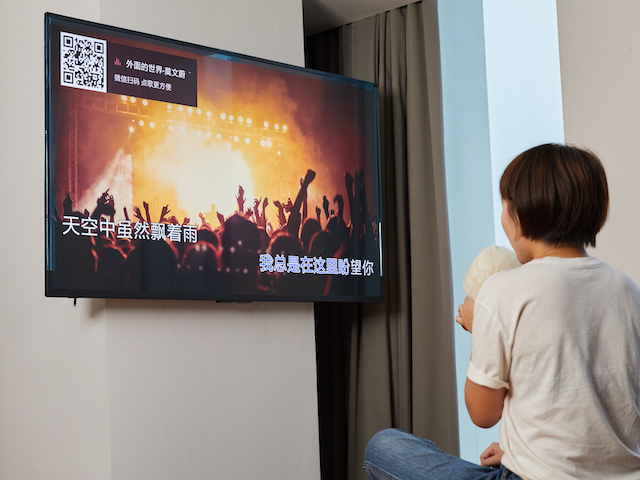 It can also connect to a TV, turn off the lights, and sing to the big screen, which makes it even more enjoyable!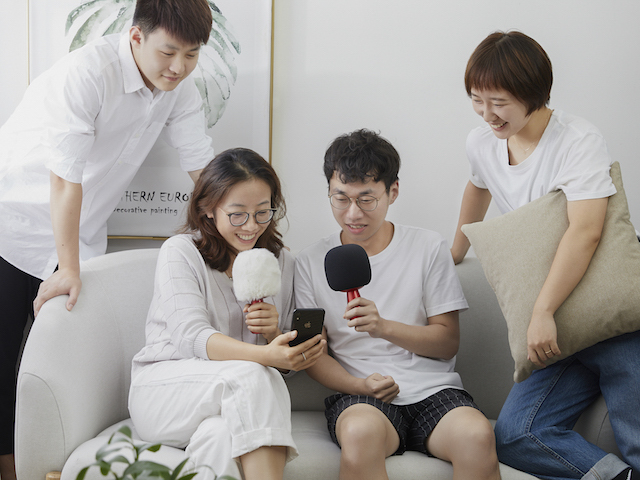 It can add more fun when friends gatherings.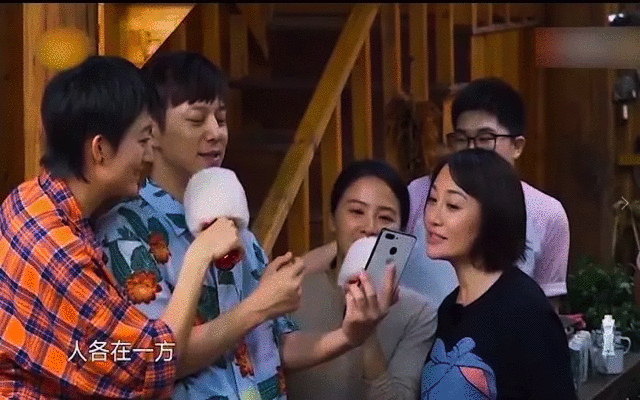 In the variety show "Back to Field", the stars have been "pampered" by it and have a great time. Interested friends can go search and see~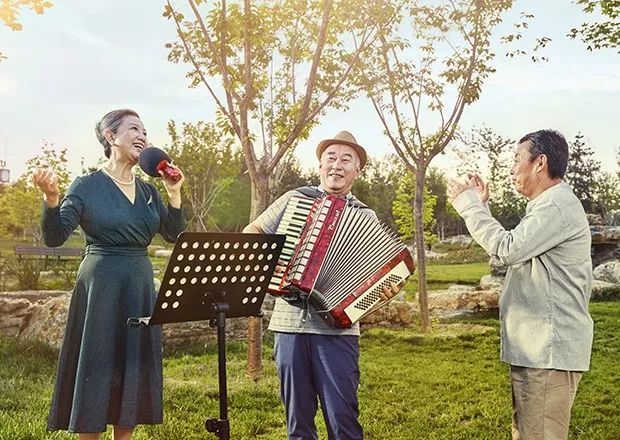 It's also suitable for elders who love to sing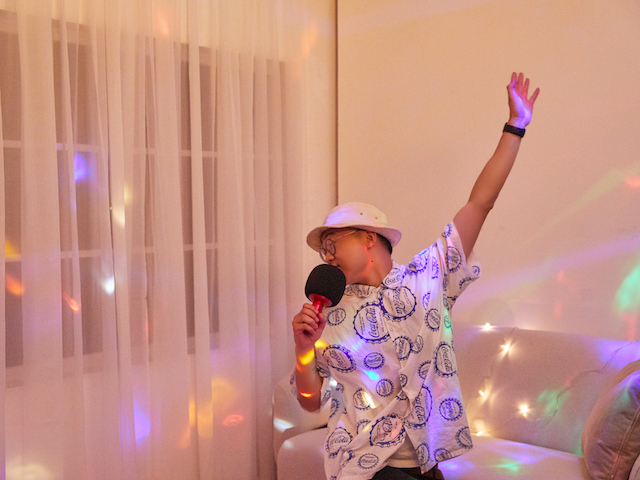 The microphone is equipped with noise reduction technology, the sound pickup effect is great, and it is also suitable for outdoor use.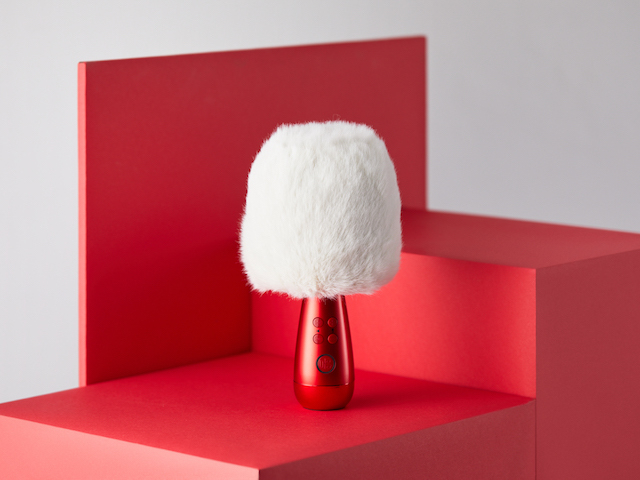 When not singing, it can also be used as a speaker to play the song. The voice is loud enough and very powerful.
The sound quality is also remarkable, with transparent treble and good bass details.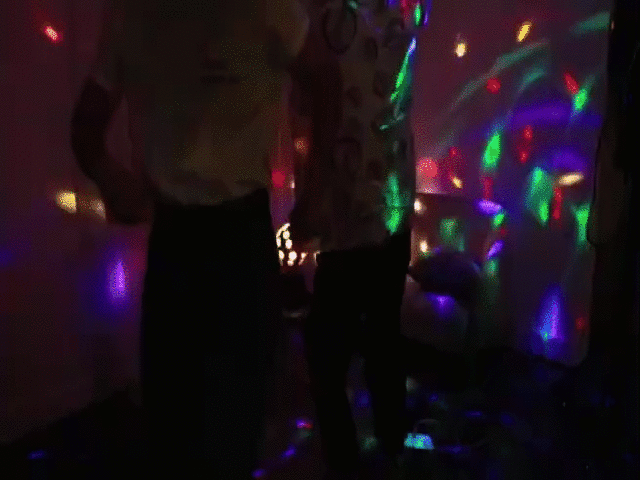 I have to say that singing is really an entertainment for all ages.
When you are in a bad mood, yell twice to relax the pressure;
when you are in a good mood, sing it out loud, make you happier!
The sound quality is great, everyone sings well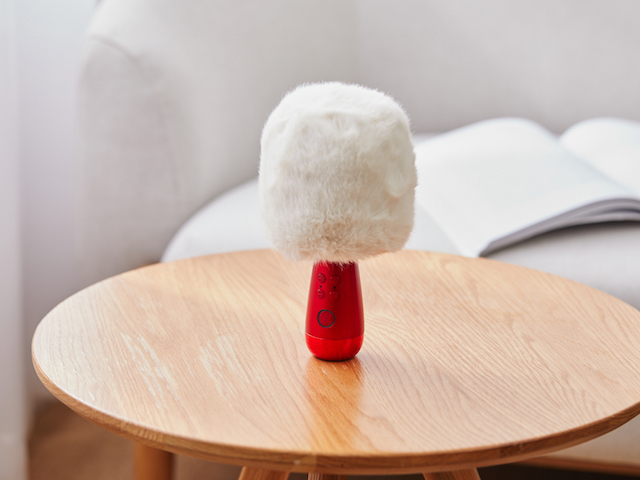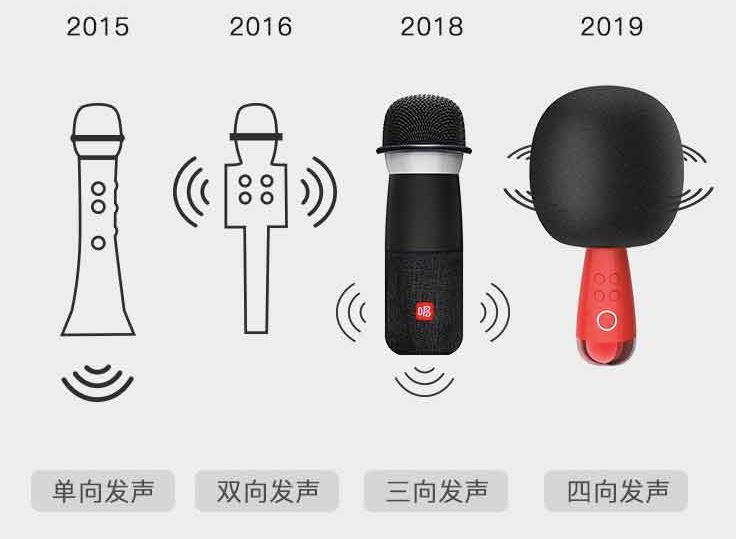 This new G2, I was amazed as soon as I tried it, and I feel that the sound quality and feel have improved a lot.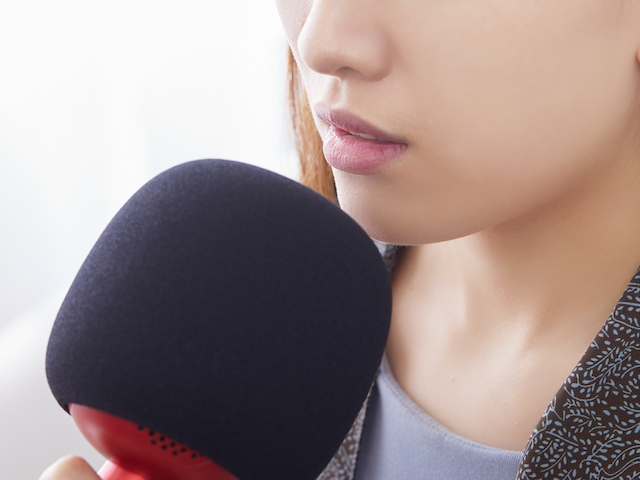 When singing, I found that my voice was particularly clear, as if it had been slightly beautified.
It turns out that the microphone has a built-in DSP chip, which was developed based on the big data of 500 million users of "ChangBa".
When you sing with it, the system will automatically help you optimize the sound curve that is more in line with your timbre, which is particularly powerful.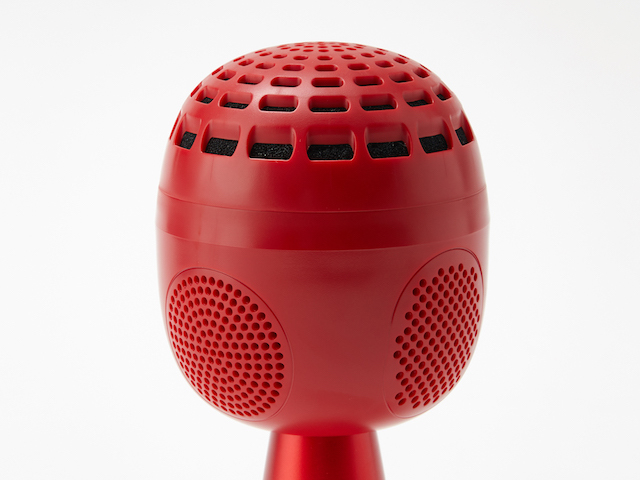 The microphone uses four-way sounding technology to create surround sound.
Note: The upper part of the picture is for receiving sound, and the lower part is for speaker device.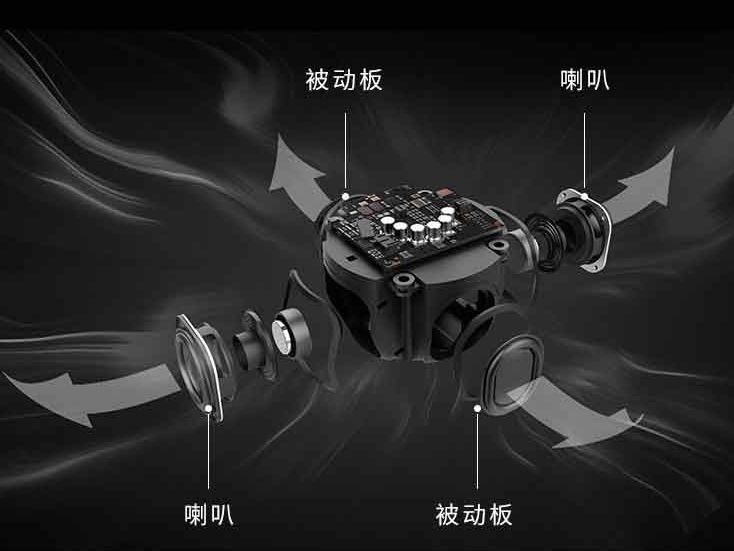 Built-in two 5W high-power speakers and double bass booster board, the sound is louder and more shocking.
To It also uses a wave anti-vibration sound head structure to ensure that the human voice is transparent and does not "howl" when singing.
The body is eye-catching red, and the windshield is available in black (sponge texture) or white (fluff texture).
The appearance design is very interesting. It is said to be inspired by the British guards. It is not only good-looking, but also very textured.
Easy to use,  even grandparents can get started quickly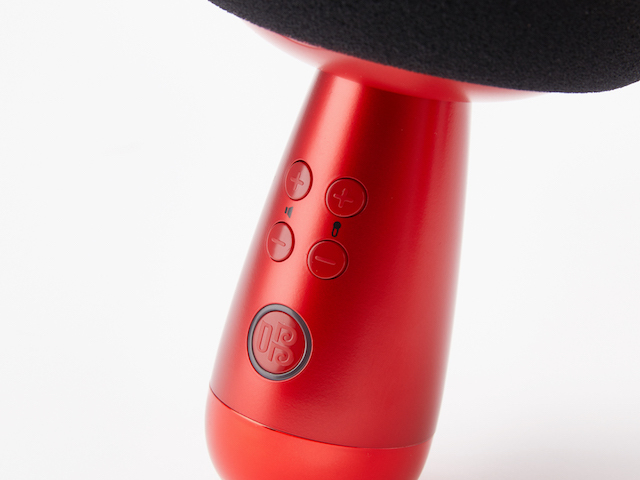 All the control buttons are on the handle of the microphone, which is simple and clear.
The big round key at the bottom is responsible for turning on and off the machine and selecting sound effects;
The two buttons on the upper left side can adjust the speaker volume; the two buttons on the right side can adjust the microphone volume.
Long press the big circle button to turn on the microphone.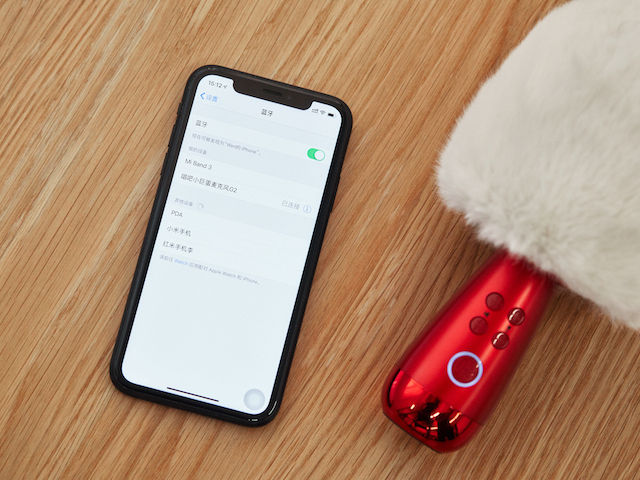 Turn on the Bluetooth of the electronic device, search for and connect to "ChangBa Microphone G2".
Then, open your K song software, you can sing along with the accompaniment.
It supports K song apps such as 唱吧 and 全民K歌.
Click and tap the switch button to adjust the sound effect.
There are a total of 5 atmosphere sound effects and 2 variable sound effects to choose from:
Original sound effect: restore your real voice
Slow song sound effect, fast song/rock sound effect: with a little echo, very atmospheric
Super fantasy sound effects: with a sense of science fiction, suitable for singing electronic songs
Folk song/military song sound effect: the sound is strong and powerful
Host sound: almost no echo, just like the sound of the host speaking on TV
Minions sound effects: simulate the voice of Minions, especially cute
Monster sound: rough sound like a monster in a movie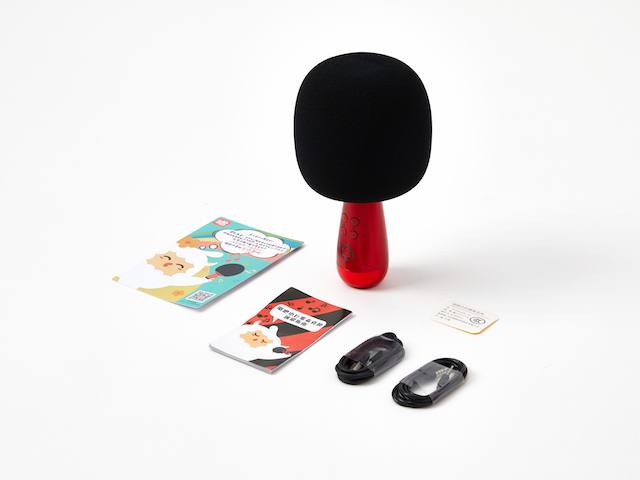 Complete accessories, including a charging cable and audio cable.
It takes 4 hours to fully charge and can be used continuously for about 8 hours.
Use the audio cable to connect the microphone and mobile phone, which is more convenient for recording songs.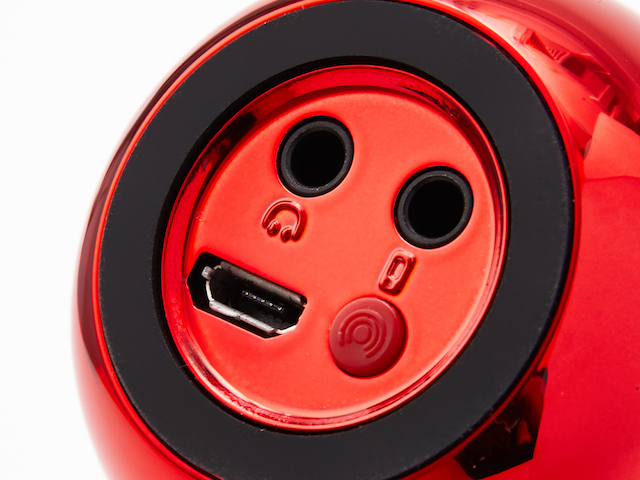 The interface is located at the bottom of the handle.
There is also a ring of non-slip pads at the bottom, which is very stable.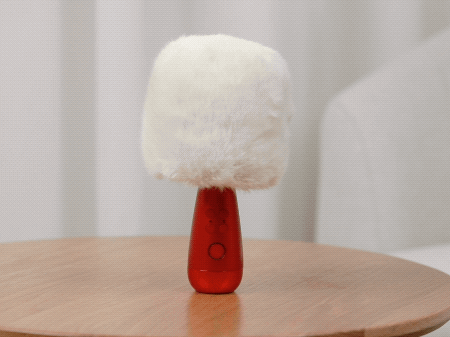 The microphone "head cover" can be easily removed for easy care.
Product Specification
Product size:
10.7cm×(maximum diameter of head×20.1cm (height)×4.6cm (diameter of handle bottom)
---
Weight:
419g
---
Material:
ABS
---
Charging type:
USB
---
Battery capacity:
1200mAh
---
Time required to fully charge:
4 hours
---
Usage time:
8 hours
---
What's inside the box:
Microphone, windshield, manual, audio cable, charging cable
---
Brand name:
Changba
---